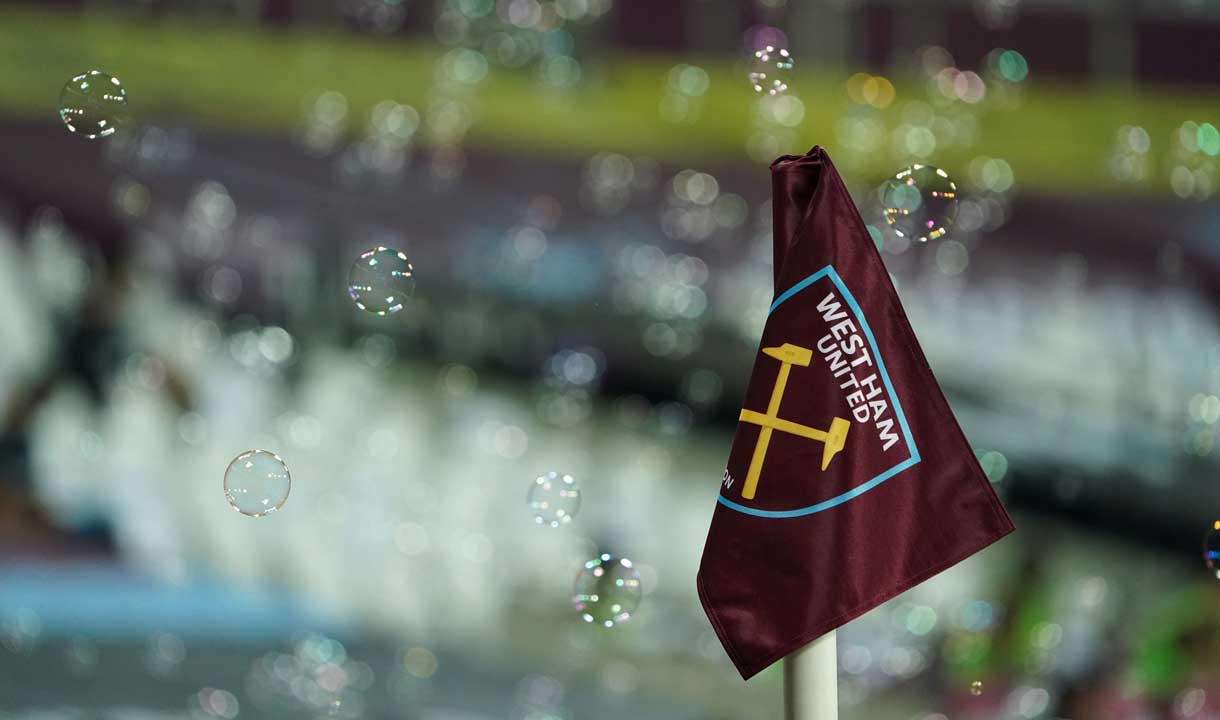 West Ham United has today published its annual Gender Pay Report which shows that the mean gender pay gap, when male first team players, management and coaches are removed, is –32.17%, a 19% improvement since we last reported, in March 2019 prior to the global pandemic.
This figure is significantly more favourable than the national pay gap at 15.5%. When the male first team players are included in the calculation, the mean pay gap is 78%, which is an improvement of 10% since we last published and the median pay gap is -6.40 in favour of women.
It is important to note that the Club pays equal pay for men and women performing equal jobs. Categorically, men and women doing the same job are paid the same rate of pay. 
Additionally, West Ham United has paid the equivalent of London Living Wage to all full-time and part-time permanent members of staff since June 2015 and became an accredited London Living Wage Employer in December 2017.
In recognition of the good work the Club is currently undertaking, it was awarded the Premier League Equality Standard Advanced Level in December 2020 and has pledged to the Football Association Diversity Code.
The Club has worked hard to improve equality, diversity and inclusion (EDI) and has introduced mentoring for female staff, set up a staff equality forum, and trains and develops all staff in a variety of ways on the importance of EDI, particularly in the area of male allyship. 
The mean bonus pay gap is 23% and median is 60%. Both of which have dropped significantly from 85% and 96% respectively. The number of females in the first and second quartiles have both risen by 4% to 14.75% and to 35.77% retrospectively.   
When you take out the male coaching and playing staff the mean gender pay gap is –32.17%, the mean bonus pay gap is -364.75% in favour of women and 66% of the female staff are in the first two quartiles. 
Over three quarters of the Club's wage bill is spent on less than 15% of the core workforce which are all male first-team players.  Due to the market-driven salaries for male football players and male football management salaries, the gender pay gap figures are distorted and are therefore not a true representation - the mean pay gap is 78% when these figures are not stripped out.
Commenting on the report, West Ham United Vice-Chairman Karren Brady said: "We continue our great work in developing the staff at the Club so that we can promote from within and maintain a culture whereby everyone working at West Ham United has equal opportunities to succeed and drive their own careers. West Ham United is an organisation which holds equality at the heart of everything it does, and we are clear that men and women doing the same job will always receive the same rate of pay while working at the Club."
Measures

All staff including players
(2019 figures in brackets) 

Mean Gender Pay Gap

78.10% (85.1%)

Median Gender Pay Gap

-6.40% (20.6%)

Mean Bonus Gender Pay Gap

23.53% (30.4%)

Median Bonus Gender Pay Gap

60% (-100.00%)

Proportion of males and females receiving bonus payments

Male

6.45% (22.3%)

Female

5.98% (4.72%)

Proportion of males and females in each quartile

Male

Female

1st quartile

85.25% (88.3%)

14.75% (11.7%)

2nd quartile

64.23% (74.6%)

35.77% (25.4%)

3rd quartile

78.05% (59.3%)

21.95% (40.7%)

4th quartile

77.24% (68.6%)

22.76% (31.3%)
Figures correct as at April 2020