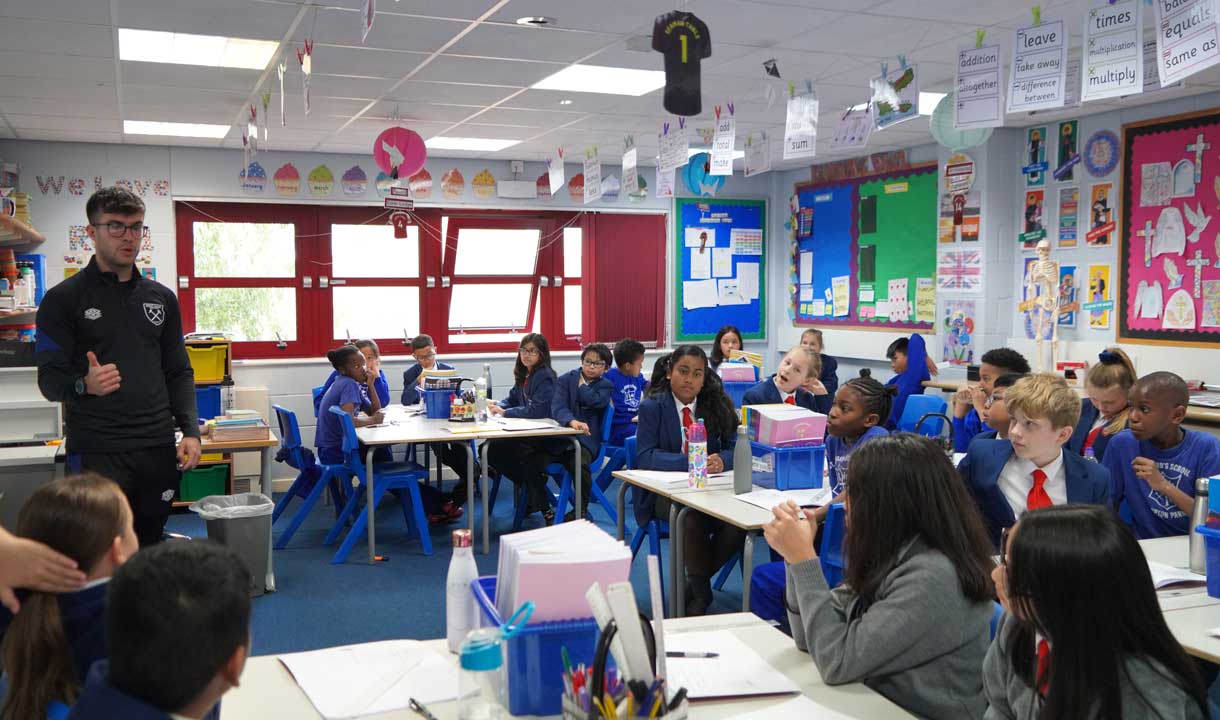 West Ham United fans and local schools are helping the Hammers climb the tables in CUP26 - football's biggest-ever climate tournament campaign - by taking part in a National Day of Climate Action.
Participants are completing a hat-trick of climate actions to score triple goals for their team and protect the planet. A range of activities are included in the challenge, including walking or cycling instead of driving, eating a plant-based meal and sending a message to world leaders asking them for action on climate - all while wearing their football team's colours.
This week West Ham United are facing Huddersfield Town in the CUP26 play-off rounds, having defeated Reading and Luton Town over the past two weeks, and the National Day of Climate Action gives supporters a unique opportunity to boost their team's progress. In CUP26, fan action on climate determines the tournament winner, highlighting the need for everybody to do what they can to contribute and reduce their impact on the planet.
The West Ham United Foundation has been delivering workshops across schools in east London and Essex, educating and empowering primary and secondary pupils to consider how they can take steps to tackle climate change.
As part of the Players' Project, first team goalkeeper Darren Randolph has been encouraging people to take action, and commented: "We all have to play our part in tackling climate change. You could go meat free like me, walk or cycle on small journeys, or turn off lights when you leave a room. There are lots of simple ways you can help and united we can make a big difference! So go green and save the planet. The time to act is now."
"Today we have been learning about Planet Earth, and [about] climate change which is happening to it and making our world warmer, causing the ice caps to melt and floods in various places," said a Year 6 student who took part in one of the Foundation's workshops.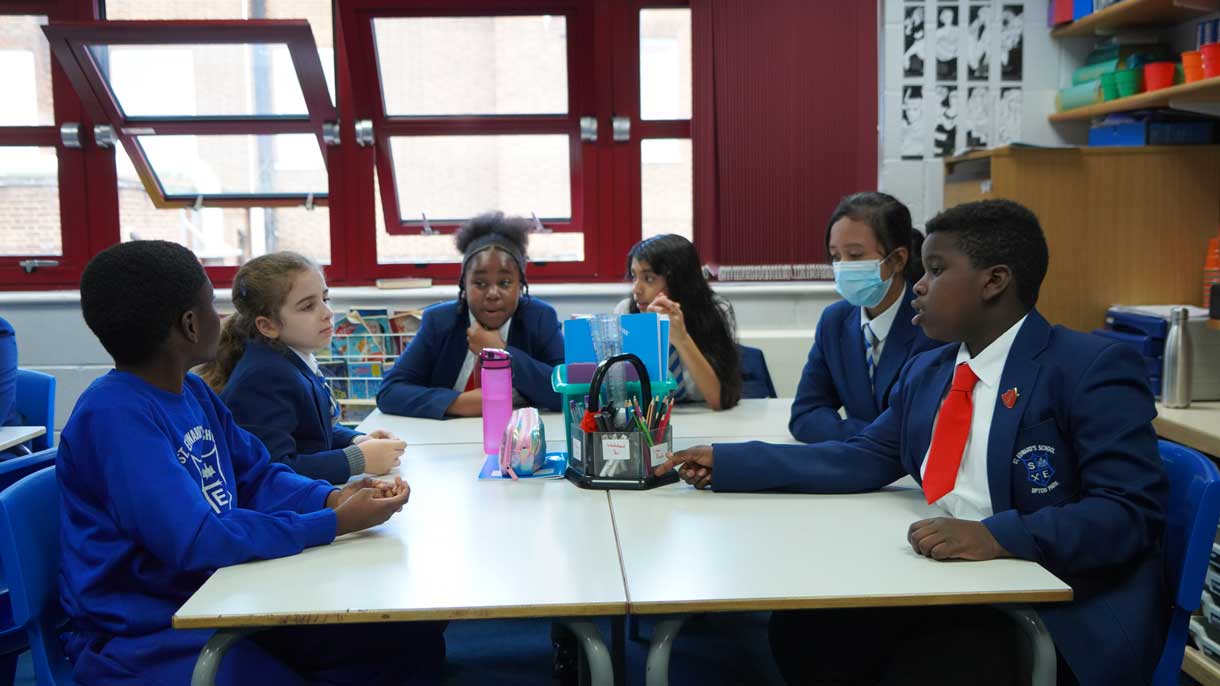 Ross Williams, Programme Lead at West Ham United Foundation, said: "Here at West Ham United we are dedicated to inspiring young people to become leaders, fight for good causes they are dedicated to and ultimately be the best that they can be. By delivering Planet Super League we hope we can use the pull of football to encourage more young people to go green."
Tom Gribbin, CEO Planet Super League, stated: "Thousands of people around the UK are today ditching their cars, cooking up plant-based feasts and asking world leaders to protect the planet as part of CUP26's National Day of Climate Action. Football has incredible power to mobilise fans on issues they care about, and by scoring their hat-trick of actions, fans are doing their bit for the planet and helping their club win the tournament."
CUP26 will be presented to the winning side on the first Monday of COP26 in Glasgow. Since the tournament's launch last month, more than 3,000 goals have been registered and verified, accounting for over 2,000 climate actions. This has reduced carbon emissions by 14,000kg and equates to planting 800 trees.
CUP26 is powered by Planet Super League, which engages families to take action against climate change through football, and Count Us In, a global movement of people taking practical steps to protect what they love from climate change.