As well as developing its young charges as the football stars of the future, the Academy of Football also places significant focus on equipping them with a holistic and rounded education as the young professionals of tomorrow.
Each year, West Ham United U12s and U13s take part in an educational project in partnership with the Premier League, the Christmas Truce Project, which is centred around World War One. This is designed to help develop their knowledge, understanding and appreciation of the events that took place between 1914 and 1918.
This year, the young players were tasked with spreading awareness around the Club of the First World War Christmas Day Truce of 1914, when British and German troops famously put down their weapons for one day and took part in a football match in no man's land.
This began with a day of activities in which the young Hammers enjoyed classroom sessions with Oli Lethbridge, Head of Education at the Club, and John Chapman, a retired history teacher and prominent member of the Any Old Irons supporters group.
The day also saw the U12s and U13s take part in a question-and-answer session at Chadwell Heath with Daniel Bingley, a GB Paralympian representing Blesma, an Armed Forces charity dedicated to ex-Service men and women who have suffered life-changing limbloss.
Bingley had previously served as a Corporal in the Prince of Wales's Own Regiment of Yorkshire (British Army) for 17 years, serving in Northern Ireland, Bosnia, Afghanistan and Iraq, and conveyed to the young players his experiences of serving in Basra over Christmas.
Following educational sessions with Lethbridge, Chapman and Bingley, the U12s and U13s were inspired to create a video explaining what they had learned about the 1914 Christmas Day Truce, which was played on the London Stadium screens prior to West Ham's Premier League fixture against Liverpool and can also be viewed above.
They also spread this Remembrance message by making follow-up calls across the Club, with the goal of not only celebrating the humanity which prevailed during the Christmas Day Truce, but also commemorating those who so bravely laid down their lives for us in service to their country.
"I came in from Blesma to talk about wartime at Christmas," Bingley explained. "It's a tough subject to talk about with young people, but it's reality, and I'm thankful for the chance to come in and pass my knowledge on of it to the Academy players.
"I think they can take away that, even though they play football, there's a related side to being in the military – that camaraderie, that brotherhood and family which comes with being part of a team. 
"We've got to remember that as a society, it doesn't matter what religion, what colour, or what background you're from – we are all here today because people sacrificed their lives for us.
"For Blesma, it's wonderful to highlight the wonderful work the charity does and the numerous different things they do. The connection between Blesma and West Ham is brilliant, especially because we can give back to the Club by doing things like this."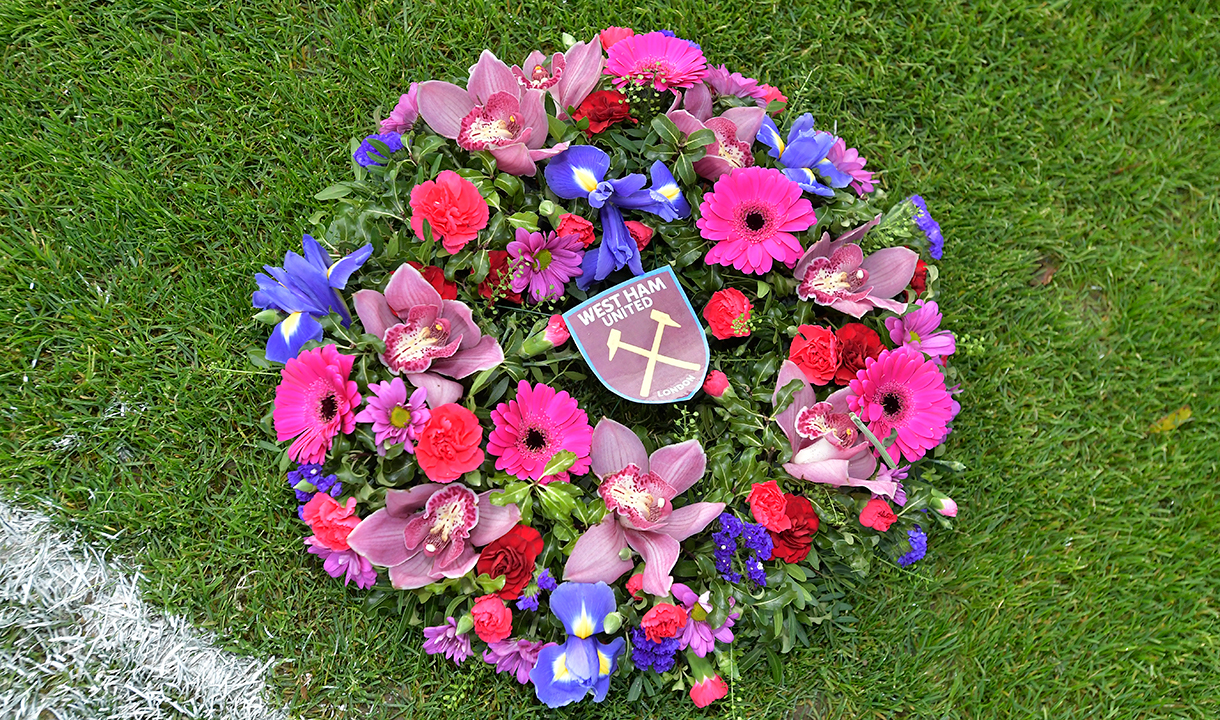 Chapman, a prominent member of the Any Old Irons supporters' group – a programme led by the West Ham United Foundation on behalf of the Club in a bid to tackle social isolation and loneliness for over-60s – was also pleased to help educate the young Academy players. 
"I've been delighted to be involved with the Truce project," he explained. "I fully enjoyed the company of the students. 
"They were curious, they asked very intelligent questions, they were committed, they took the tasks on board and were eager to learn, and their questions were quite extensive across a wide range of areas.
"The boys came in with some knowledge of the 1914 Christmas Truce already – I was very impressed at the start of the session – but I think they will come away from today taking into account the sacrifices people made and the fact that common humanity did prevail on that Christmas Day. 
"It's important to remember the past – not just the two World Wars, but all subsequent wars that have taken place – to remember the sacrifices that people have made and freedoms that have been protected.
"I think that West Ham United, as a Club, has always marked this occasion with sensitivity, thought and memory. It's about remembering all people who lost their lives to war – soldiers, some former players as well, and the national sacrifice that took place at that time. 
"This Football Club has always been at the forefront of paying true tribute to the sacrifice of people in the past."
Academy Head of Education Lethbridge explained: "Here at West Ham we think that it is really important to give our players a holistic education, as well as a footballing development programme. 
"This allows young players to undertake educational projects, where they can learn about something that is so important to this country's history.
"Then, within their roles as being young role models, they can use that voice to raise awareness in the local community."