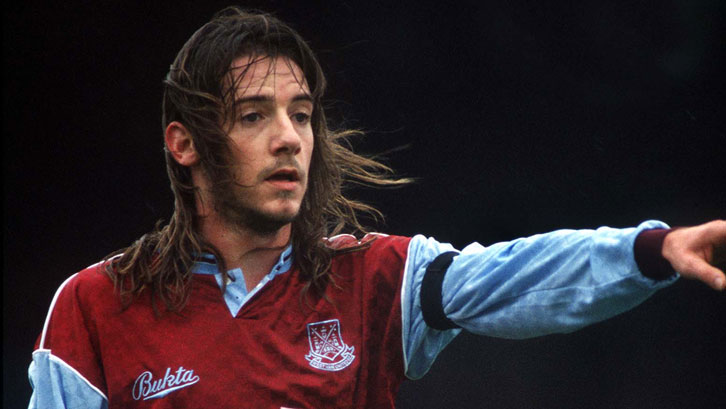 Popular former midfielder and captain Ian Bishop was a regular member of the West Ham United team throughout the 1990s, twice winning promotion under Billy Bonds before helping establish the Hammers in the Premier League. The Liverpool-born playmaker, who turns 57 on Sunday, reflects on his favourite moments in a Claret and Blue shirt...
HOWARD'S WAY
Born on Merseyside, I'll always have love and respect for Everton, who gave me the foundations to become a professional footballer but with Kevin Richardson, Trevor Steven, Kevin Sheedy and Paul Bracewell ahead of me, I was struggling to break into the first-team and it was my choice to leave.
I made just one senior appearance – against Manchester United in May 1984 – before Howard Kendall sold me to Carlisle United. And after then moving to AFC Bournemouth in summer 1988, I had ended up at Manchester City, where Kendall arrived just before Christmas.
I'd done well during my five months at Maine Road – even scoring in our 5-1 derby win over Manchester United - but Howard soon got rid of me for a second time, when he agreed a swap deal that saw Trevor Morley and myself move to West Ham in exchange for Mark Ward.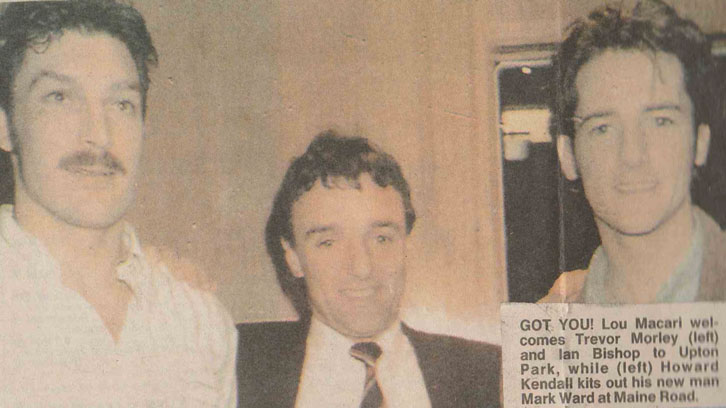 Signing for the Hammers in December 1989 was massive for me, personally, and I would never have enjoyed the career that I did, if I hadn't come to Upton Park. I loved every minute. The Boleyn Ground became my sanctuary, it was where I was happiest and, whenever I was out on that pitch, I could get away from everything.
After retiring, I ran the Fishermens Rest in Southport and, one night, spotted Howard – who sadly is no longer with us – at the bar. "Don't tell me," I smiled. "You've only come in here to sell me to another pub!" 
UP, UP, HOORAY
I won two promotions into the top-flight with West Ham. In 1990/91, we were neck and neck with Oldham Athletic at the top and, with eleven games remaining, went to Boundary Park with both teams level on 69 points.
I put us ahead from the spot before Gunnar Halle convincingly hit the deck as I challenged him and Andy Ritchie equalised with a late penalty. Although I scored the winner with a 30-yarder at Port Vale two games later, our  disappointing draw in that six-pointer at Oldham still hung over me.
We secured promotion with five games left but had decided not to celebrate until we were crowned champions. Somehow, we lost to Notts County in our final game and, although it still looked like we'd finish top, with the Hammers fans already celebrating on the pitch, Oldham beat Sheffield Wednesday in stoppage time to pip us to the title. We'd really shot ourselves in the foot.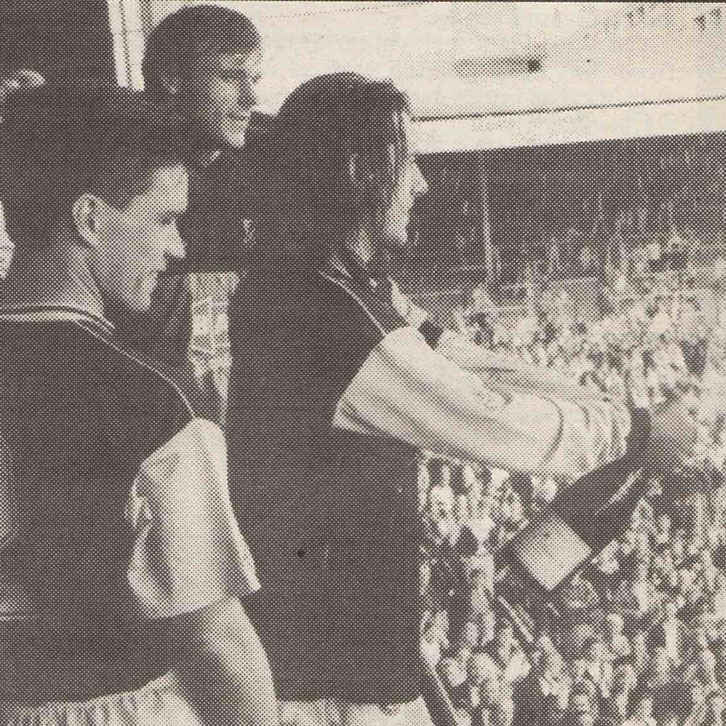 Then, in 1992/93 we went into the final match against Cambridge United in second spot level on points with third-place Portsmouth. But having scored 79 times to their 78, we only needed to maintain that one-goal margin to win promotion. I'd twisted my ankle early on and, at half-time, got our physio – John Green – to strap it so tight that I couldn't feel anything. I certainly wasn't missing those next 45 minutes!
We were already leading through David Speedie's goal and then – with Pompey only beating Grimsby Town 2-1 – Clive Allen's 92nd-minute tap-in sent us up.
Compared to 1991's diluted affair, that was a much better promotion. It was so special looking down from the Directors Box as the Hammers fans celebrated our arrival in the Premier League.
FA CUP DREAMS & NIGHTMARES
As well as winning promotion in 1991, we also had a fantastic FA Cup run that season. In the quarter-finals, we faced Howard Kendall's Everton.
By now, Billy Bonds had made me captain and I'll never, ever experience anything like the atmosphere that our fans created at the Boleyn Ground that night. We really played as a team and, after Colin Foster had opened the scoring, Stuart Slater who was simply on fire, doubled our lead.
Having been brought up at Goodison Park – and being sold twice by Howard – our 2-1 win was a big result for me, personally.
Those evening matches were something else and I'd do anything to go back and play just one more game under the Upton Park floodlights.

That set-up a semi-final against Nottingham Forest on Villa Park's sandpit-like pitch. Every boy dreams of lifting the FA Cup and we were just 90 minutes away from Wembley but, as everyone knows, Tony Gale was controversially sent-off and we lost 0-4. Please don't get me started on the referee, who stole my dream and turned it into a nightmare…!
After Forest went 1-0 up, we had mountains to climb chasing the tie with ten men. But our 20,000 fans were absolutely unbelievable, chanting 'Billy Bonds Claret & Blue Army' non-stop through to the final whistle, before invading the pitch and lifting me onto their shoulders.
"It's embarrassing, put me down," I pleaded with them. "Lads, we've just lost 0-4!" But the Hammers supporters were having none of it and the players' disappointment was easily outweighed by the fans' unstinting loyalty that afternoon. 
UNITED WE STAND
I had history with Manchester United…my Everton debut, helping Bournemouth force an Old Trafford replay in the FA Cup, City's 5-1 derby victory and, of course, Kenny Brown's famous West Ham winner that stopped Sir Alex Ferguson's side from winning the title in 1992.
Now, three years on, we were facing United on the final day of the 1994/95 season, when they arrived at Upton Park knowing that only a win would give them any hope of pipping Blackburn Rovers to the Premier League title.
Just weeks before, we'd been in relegation trouble and although our run-in hadn't looked too healthy, we beat eventual champions Rovers (2-0) and Liverpool (3-0).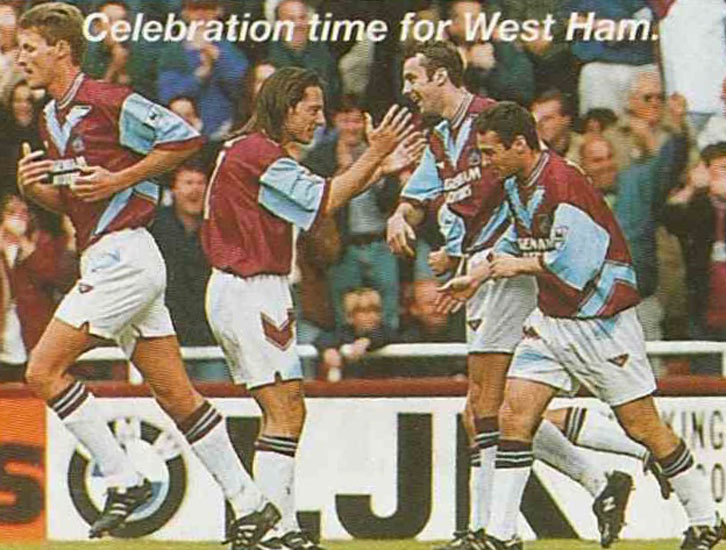 Looking back at some of our shock cup exits – Stockport County and Wrexham spring to mind – it was probably better to have those harder games because we'd play pure football against bigger teams and could beat anyone on our day. That's West Ham United for you!
Michael Hughes put us 1-0 up before Brian McClair equalised but with Ludek Miklosko making so many saves that were simply out of this world, our 1-1 draw meant that Galey's Blackburn lifted the 1995 Premier League trophy.
The East End spent what was left of that Sunday celebrating as though it was West Ham who'd won the title. As players, could certainly celebrate, too. Harry once said to me: 'Bish, do you have to drink ten pints every time you go out? Can't you just be like the foreign boys and have a glass of wine with your dinner?' I stared back at him and replied: 'H, I was brought up on a Liverpool council estate. Wine? We don't drink wine!'
BOLEYN GROUND'S GREEN, GREEN, GRASS OF HOME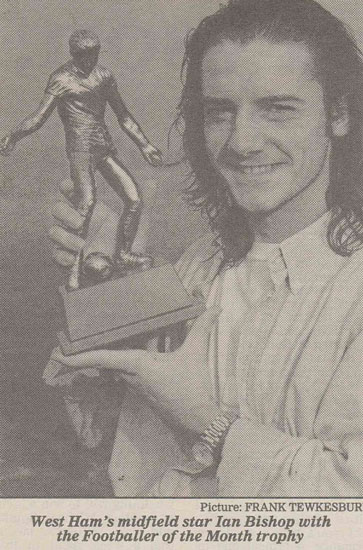 I loved it every time that I walked out on to the Upton Park pitch and always wanted to play out of my skin for the Hammers fans. I had nine great years at West Ham United, where I played 304 games and scored 17 goals.
I was made captain, called-up into the England 'B' team, named in the divisional team of the year and also won the Evening Standard Footballer of the Month award. But sometimes, I probably tried a bit too hard. And sometimes, that got me into trouble.
In March 1997, we were playing Chelsea, when my sloppy pass allowed Gianfranco Zola to set-up Gianluca Vialli, who gave the Blues an interval lead. The crowd weren't happy and I knew that I had to give everything and more in order to win them back round. But despite trying everything, I just couldn't get us back into the game before half-time, when Harry Redknapp made a 'tactical' substitution, replacing me with Danny Williamson.
I wasn't happy but West Ham did come back to win 3-2. Afterwards, I shook Harry's hand and smiled: "Nice one, H. You got away with that!"
The Boleyn Ground could be a hostile place, where you would either thrive or fail but I'd never hide and would always go looking for the ball. After that Chelsea hiccup I told myself: "Bish, you're strong. You'll get through this."
Thankfully, I kept my place in the side and we went on a four-match unbeaten home run that got me back into the good books and, even today, I love coming home to West Ham, where I always get a great reception. 
FINAL FAREWELL
I didn't know it was my last game in the Claret & Blue when, ironically, we faced Chelsea again at the Boleyn Ground on 14 March 1998.
Although I hadn't been seeing eye-to-eye with Harry, there was a one-year contract on the table plus a Testimonial. But I'd only started three matches and, aged 32, needed to play first-team football.
We won 2-1 to go eighth in the Premier League and I played a hand in our two goals scored by Trevor Sinclair and David Unsworth and might've even kept my place.
But Joe Royle wanted to sign me for Manchester City, who were on the verge of being relegated into the third-tier. I had unfinished business at Maine Road and wouldn't have left West Ham for any other team.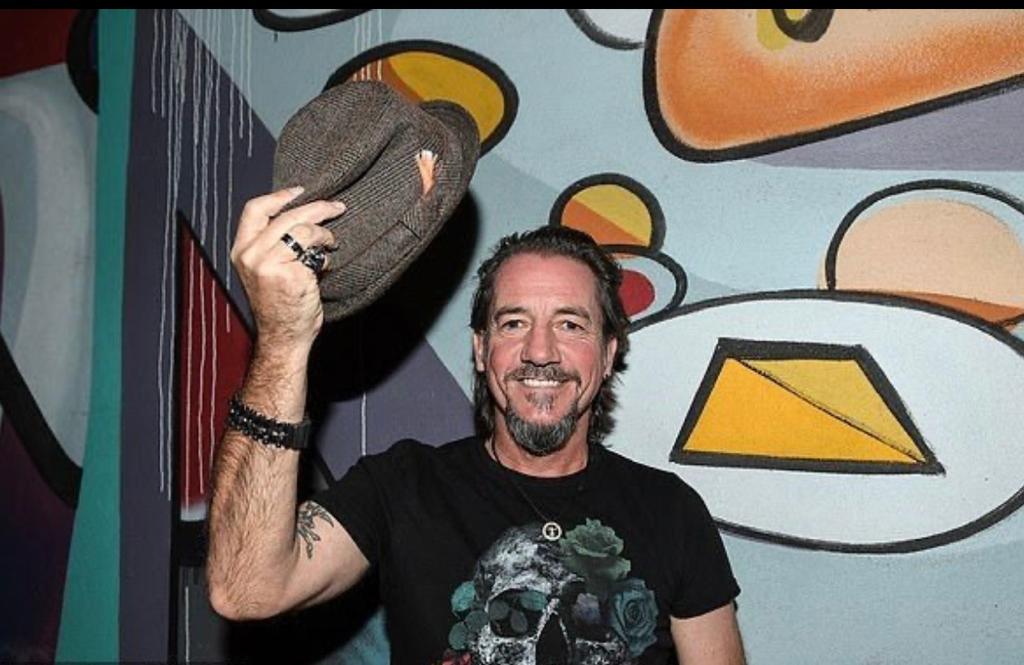 I phoned Harry to tell him that I wasn't coming back. It happened so quickly that I even left my boots at Upton Park and was gutted that I never said a proper goodbye to the Hammers fans.
At City, we won two straight promotions and I was on the bench when we came back to Upton Park in November 2000.
Warming up, I got a great ovation but despite losing 1-4, Joe still wouldn't put me on for one final run-out on that pitch.
These days, I'm a freelance soccer coach in the USA and I also play a bit of poker on the local circuit. Although I haven't got too many medals, I look back with great affection on my career and my clubs and that, for me, is just as good as winning any trophy.