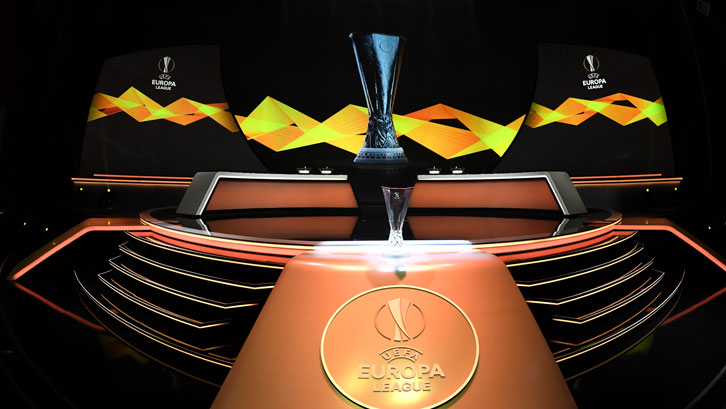 What does finishing sixth in the Premier League mean for West Ham United?
West Ham United's second top-six Premier League finish in the Club's 25 years in the competition – and sixth top-six finish in 102 years since joining the Football League – is a significant and historic achievement.
Not only does it mean the Hammers have earned themselves a place in next season's UEFA Europa League group stage, meaning the Club's fans will enjoy a proper European tour, but it also means the Club will receive welcome revenue for their achievement from a combination of their equal share, facility fees, merit payment and overseas broadcast income.
With the added demands of a European campaign to plan for alongside the Premier League, EFL Cup (West Ham would enter at the third round) and FA Cup, the Irons could be looking at playing over 50 first team matches in 2021/22 and will look to strengthen their squad to meet those demands.
Isn't the Europa League going to be a different competition next season?
Yes, it is. The re-introduction of a third European competition, the UEFA Conference League, means the 2021/22 UEFA Europa League will be a streamlined competition.
The Europa League group stage will be contested by just 32 teams, rather than the 48 who were involved last season, with eight more dropping in from the UEFA Champions League in the knockout play-off round that follows.
The initial 32 group-stage teams will be comprised of two each from England, France, Germany, Italy and Spain and one each from Portugal and Russia, ten winners from the Europa League Play-Off round, six teams eliminated from the UEFA Champions League Play-Off round and four eliminated from the Champions League third qualifying round (League Path).
They will be drawn into eight groups of four, with the eight group winners qualifying directly for the Round of 16 knockout phase.
The eight group-stage runners-up will contest a preliminary knockout round in ties against the eight clubs who finish third in their UEFA Champions League groups for the right to join them.
The 16 remaining teams will then be gradually whittled down to two, who will contest the final at the Ramón Sánchez Pizjuán in Seville, Spain, on 18 May 2022.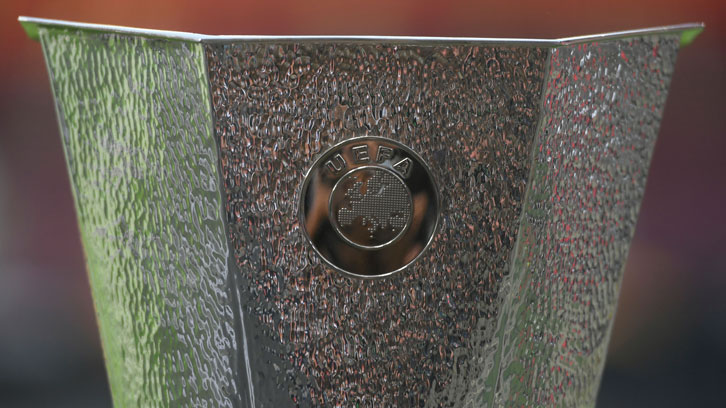 Who could we play in the Europa League?
Of course, the ten Play-Off round winners and the ten teams who drop out of the Champions League qualifying and play-off rounds will not be known until next season.
However, we do know the identity of six of the 12 clubs who will contest the Play-Off round, who will face six losers from the Champions League third qualifying round (Champions Path). They are Antwerp of Belgium, Zorya Luhansk of Ukraine, Dutch outfit AZ, Turkish side Fenerbahçe, Austrians Sturm Graz and Randers of Denmark.
The winners of those six Play-Off round ties will join the 12 group-stage qualifiers already confirmed, including West Ham United!
The Hammers will definitely be joined by fellow Premier League side Leicester City, French Ligue 1 qualifiers Lyon and Marseille, German Bundesliga qualifiers Eintracht Frankfurt and Bayer Leverkusen, Italian Serie A qualifiers Napoli and Lazio, Spanish La Liga qualifiers Real Sociedad and Real Betis who, of course, are managed by former West Ham boss Manuel Pellegrini.
The other two direct qualifiers to the group stage are Russian Cup winners Lokomotiv Moscow and Portuguese Cup winners Braga.
West Ham have faced Eintracht before, of course, bettering them 4-3 on aggregate in a thrilling two-legged European Cup Winners' Cup semi-final in 1976.
Where will we be seeded in our group?
Our position in the draw will be governed by which other 31 clubs are taking part in the group stage and our 2021 UEFA club coefficient (CC).
West Ham United's CC is currently 20.028.
Our CC is calculated as 20% of England's coefficient over the last five seasons (100.140), as this figure is higher than the points we collected ourselves for reaching the UEFA Europa League Play-Off round in 2016/17. However, it will rise slightly following the 2021 UEFA Champions League final as that match is being contested by English sides Chelsea and Manchester City.
Clubs who have competed in Europe regularly in recent seasons have higher CCs and will therefore receive a higher seeding in the draw. For example, Lyon's CC is 76.000, Napoli's is 74.000 and Leicester's is 32.000, so all three would receive higher seedings than the Hammers.
Of the clubs already in the group-stage, only the two Spanish clubs, Real Sociedad and Real Betis have a lower CC than West Ham, with 19.542.
So, essentially it all depends on which other clubs also qualify as to where we will be seeded.
When will the draw and our matches take place?
The draw for the UEFA Europa League group stage will be held at a venue to be confirmed on Friday 27 August 2021.
Our six group-stage fixtures will, of course, be held on Thursday evenings throughout the autumn as follows:
Group stage
16 September 2021: Matchday 1
30 September 2021: Matchday 2
21 October 2021: Matchday 3
4 November 2021: Matchday 4
25 November 2021: Matchday 5
9 December 2021: Matchday 6
Should we progress as group winners, we will not play again until 10 and 17 March in the Round of 16. Should we progress as group runners-up, we will take on a UEFA Champions League third-place opponent on 17 and 24 February and the remainder of the competition is detailed below:
Knockout stages
17 & 24 February 2022: Knockout round play-offs
10 & 17 March 2022: Round of 16
7 & 14 April 2022: Quarter-finals
28 May & 5 May 2022: Semi-finals
18 May 2022: Final.