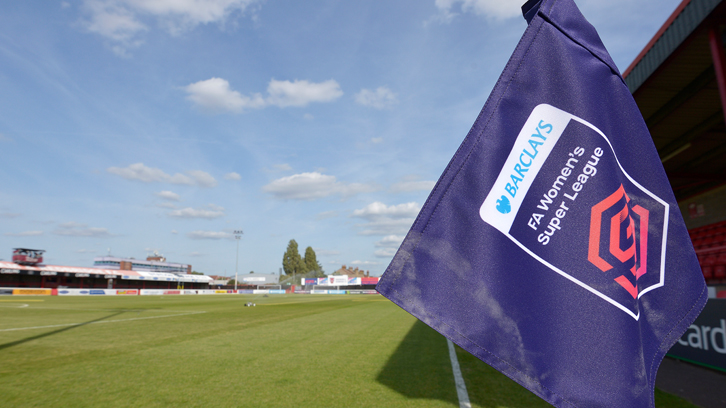 West Ham United women can confirm details of the annual retained and released list following the conclusion of the 2020/21 season. 
A total of eight players will be leaving West Ham United women's team when their contracts expire at the end of June. 
Courtney Brosnan, Kenza Dali, Anouk Denton, Emily van Egmond, Leanne Kiernan, Cecilie Redisch, Martha Thomas and Laura Vetterlein will all be departing. 
A full list of players who are contracted for next season, and players who are departing, can be found at the bottom of this article. 
Olli Harder thanked the players who will be leaving the Hammers and wished them well for the future. 
He said: "I'd like to put on record my thanks to those players that will be leaving us this summer.
"It's been a challenging period for everyone at the Football Club as we battled relegation, but we achieved that aim and I'm thankful for that. 
"We now say goodbye to a number of players, some of whom have been here since the team turned professional back in 2018. 
"We have a big summer ahead of us as we look to take the next step forward in the evolution of this Football Club."
Everyone at West Ham United wishes those that are departing well in their future careers and thanks them for their time in East London. 
 
Players Under Contract: 
Mackenzie Arnold
Dagny Brynjarsdottir
Hawa Cissoko
Gilly Flaherty
Alisha Lehmann
Adriana Leon
Kate Longhurst
Nor Mustafa 
Maz Pacheco
Katerina Svitkova 
Tameka Yallop
 
Players Departing: 
Courtney Brosnan
Kenza Dali
Anouk Denton
Emily van Edmond
Leanne Kiernan
Cecilie Redisch
Martha Thomas
Laura Vetterlein