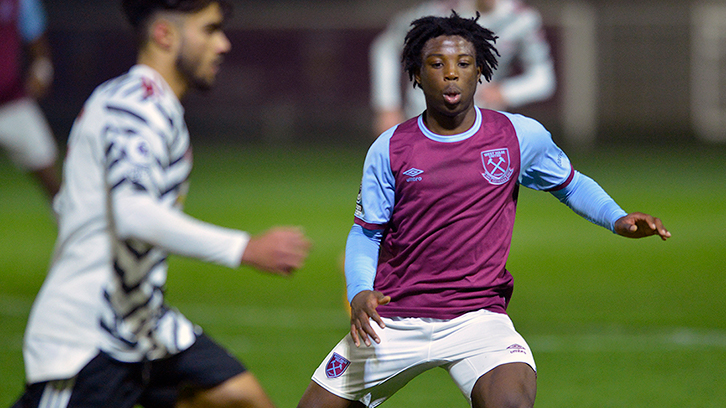 Each week, we'll be firing some of football's true 'need-to-know' questions towards promising products of the Academy of Football.
This week, it's the turn of 19-year-old midfielder Keenan Forson...
Quick Fact: Whilst normally a defensive midfielder, Forson's energetic and tenacious qualities make him a versatile component in any side, leading to his U21s debut at right-back last season! The teenager came off the bench at half-time with his side losing 4-1 away to Newport County in the Papa John's Trophy, putting in a superb showing as the young Hammers came back to win 5-4 in remarkable fashion.
 
On the Field
Why did you get into football?
I've always been really into football so it must've been my parents!
Favourite players growing up?
Ronaldinho and Lionel Messi
Strongest attribute?
My high work rate
Want to get better at?
Using my left foot
Best moment of your career so far?
My winning goal against Chelsea for the U18s last season
Biggest lesson you've learned so far?
Never stop working because you have to be ready to take your opportunity when it comes along 
 
Off the Field
Favourite other sport?
Tennis
Favourite account to follow on Instagram?
@Thatguysjokes – it's very funny content
You're watching at the moment…
Designated Survivor on Netflix, and on TV, EastEnders!
If you weren't a footballer you'd be…
I'm not sure – probably at University
Favourite song right now?
Lil Baby – On Me
If you had one last meal?
Jollof Rice – the Ghanaian dish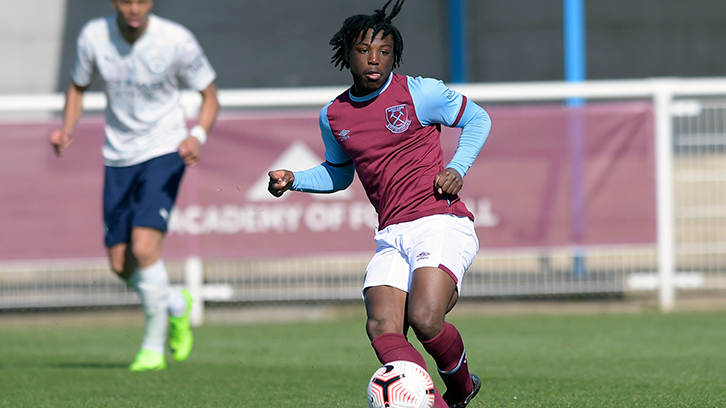 Around the Academy
Best touch?
Alfie Lewis
Funniest?
Has to be Sam Caiger!
Future manager?
Aji Alese
Most committed?
Amadou Diallo
Better than they think they are?
Daniel Jinadu
Three teammates you'd be stuck on a desert island with?
Sam Caiger, Dan Chesters and Daniel Jinadu!
 
Quickfire Questions
YouTube or Instagram?
Instagram
Cats or dogs?
Dogs
New trainers or fresh trim?
New trainers
Messi or Ronaldo?
Lionel Messi
Win the Champions League or World Cup?
World Cup
Classic 40-yarder or dribble past everyone to score?
Dribble past everyone and score