David Moyes says European football would be a 'great achievement' for his West Ham United squad.
The Hammers go into Wednesday's penultimate game of the 2020/21 Premier League season at West Bromwich Albion knowing four points from their final two matches will secure qualification for at least the UEFA Conference League.
Speaking to the media ahead of the midweek trip to The Hawthorns, the manager talked about the challenge of facing Sam Allardyce's relegated Baggies in front of up to 5,500 supporters, paid tribute to the retiring Roy Hodgson and revealed his new contract could be signed in the near future...
We played really well against Brighton, but it was a day on which we just didn't score.
We've scored a lot this season in lots of games, but I actually thought we played really well in the game, so I was actually really positive with a lot of the things we'd done.
I think progress has been made since the start of the season and certainly compared to where we were this time last year, so we've got to be really pleased with that.
The players are continually improving just now – I see it every day. They've been hard at it and have kept it going so I have to give them great credit for what they've done this season.
I think, if we had been good enough to qualify for the Champions League it would have been my biggest achievement.
We've got a chance of European football of some sort and it would be a great achievement for all of us if we do that.
I couldn't really tell you where I would see it ranking but I set high standards for myself and for the players and the players know that I've been pushing hard for us to be high up the league and, at this moment in time, they've done that.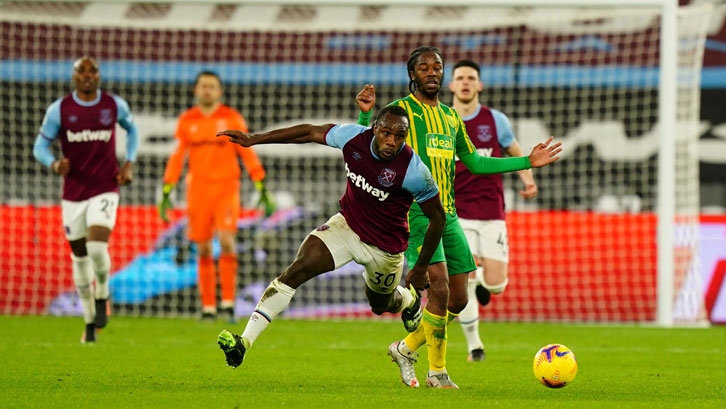 I hoped that we could get to the last couple of games of the season and give ourselves an opportunity like this – and we have.
We have got ourselves into a good position and it's been an immense season.
We've not quite reached the best total of points that West Ham have had in a Premier League season but we're very close to it, so that gives you an idea where our level of performance has been.
Progress is the big thing for me. As a Club we have made a bigger step this year than we thought we would so the idea is to continue making small steps and making things better behind the scenes and on the pitch and hopefully making a Club that will last and improve as we go on.
We don't really have any fresh injury concerns ahead of Wednesday's game.
What we've got is what we've got. We've still got a problem with Manuel Lanzini, but hopefully most of them are getting much closer to fitness.
Having fans back at stadiums is what we want and right from the start of the pandemic the games have been really sterile and the managers, the players and the broadcasters have all missed supporters.
Right at the start, I said football is for the supporters and we wanted them back quickly, but we knew the situation and I think it's been managed as well as it possibly could be.
I think we've been able to give football to the people who want to watch it regularly – maybe too regularly if you're a manager or a player! – and we're all hoping that, at the start of next season, we're back to full crowds and everybody being back if possible and that's what we're all hoping now.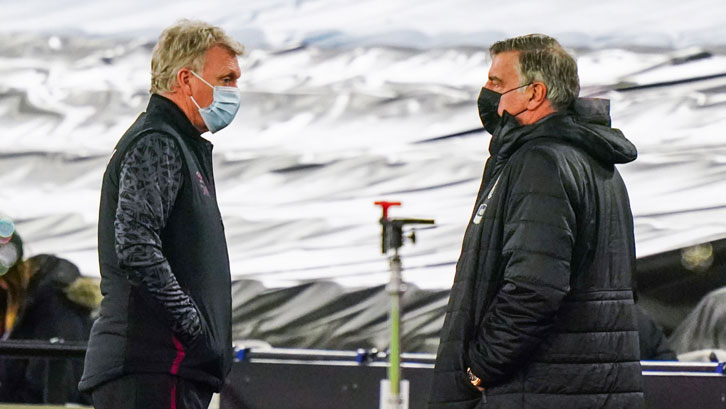 I believe it will make it tougher for us with West Brom having fans back in the stadium, and we've seen a lot of clubs suffer without their supporters being in their stadiums.
I think we've seen some results that might have gone differently had supporters been in and that could have been the case for West Brom as they might have needed the support there at The Hawthorns.
What we need to do is go there and play and get back used to it, but Sam Allardyce has come in and steadied West Brom and got them very close to being safe.
I think it would be completely wrong and disrespectful to expect any club in the Premier League, because they are relegated, makes you feel like they are not trying as hard or working as hard.
You only need to look at Sheffield United's result the other night against Everton to know that right up until the last minute it is tough and it doesn't matter who you are playing.
Everybody wants to win, so the competition is really difficult. West Brom played really well against Liverpool and were really unfortunate not to take something from the game the other night.
I would congratulate Roy Hodgson on an incredible career in management and what he has done over the years.
Then I was doing my UEFA Pro Licence which you have to get, and you had to have a foreign visit, and I visited Udinese in Italy where Roy was the manager.
Roy and his wife really looked after me and involved me in all the stuff and took me out for dinner numerous times so I've got good memories of Roy over the years and obviously competing against him when he was manager of Liverpool when I was at Everton.
Over the years our paths have crossed and his longevity has been incredible because there are very few who do it and I think there will be less and less now.
I think it will become a game where people will drop out and managers may decide to take a year off now and then and go in and out because I think to continually do it year on year now is very hard.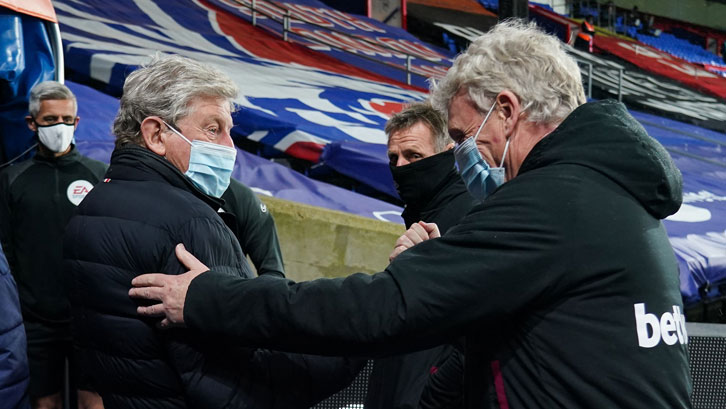 We're pretty well down the line with my contract and I hope we'll get something confirmed but it'll be more likely to be after the end of the season that we get it done now.
As I said all along, we don't want anything to get in the way of what we're doing just now.
I'd like to answer a question about summer recruitment with more clarity but probably my answer is I don't know at the moment.
I don't think we're going to have lots of money, but I think that's going to be the same in most clubs so we're preparing for that.
Things will change and if we're good enough for European football then we might decide we need extra players, but we might decide not.
We went into this season with a pretty small squad, but we have only really picked up serious injuries since the last international break.
I hope that continues, but we'll look at it. We'd obviously like to make some new signings if we can.