It was worth the wait – and now Saïd Benrahma says there are more goals to come!
After 1,296 minutes, 28 appearances and with his 33rd goal attempt, West Ham United's Algerian winger scored his first Premier League goal for the Club to salvage a 1-1 draw at Brighton & Hove Albion.
And when it arrived, it was a spectacular effort, curling in off the inside of the post from 25 yards to secure a point that may well help the Hammers secure European qualification.
While wins for Tottenham Hotspur and Liverpool did not help West Ham's cause, Everton's home defeat by Sheffield United on Sunday evening means a win from the final two matches at West Bromwich Albion and home to Southampton – games that will both be played with up to 10,000 supporters present – should be enough for a top-seven finish.
Having broken his personal duck, Benrahma would love nothing more than to add to his tally in those fixtures and send David Moyes' squad into continental competition for the first time in five years…
Saïd, at last a lovely moment and a lovely goal!
"Yes, I'm happy to have scored my first goal. I hope it's just the beginning. I've been working hard for this every day and it's paid off today. I would've liked to have got the win as well, but a point away from home is OK and we have two games left. We have to give everything and I hope to score more goals."
It was a difficult evening. It just didn't break for us before your goal...
"Brighton are a good footballing team. They caused us some problems, but we managed to stay calm and remain in the game. It's better to get one point than nothing. A point is a point."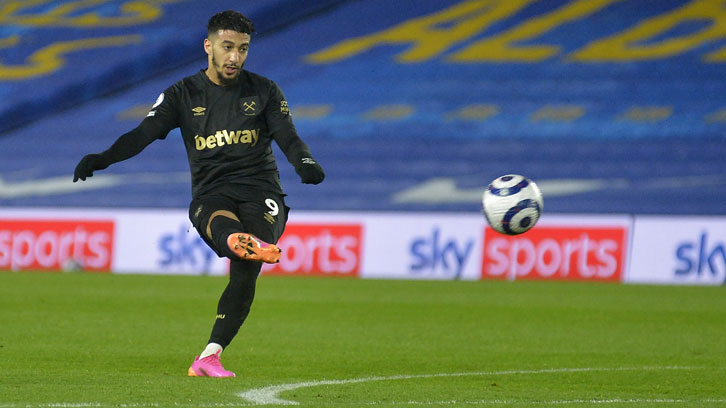 We kept going even after the goal and the point may be a big point at the end of the season?
"Yes. It was a potential banana skin. We managed to get back into the game and had one or two more chances as well. It's tough because we would've liked to have won, but sometimes that's how it goes."
For you it's been a long season. You've got some assists. Every time you come on, you work so hard for the team and tonight it's the reward?
"Yes, it's been tough because sometimes I've been in and out of the side, but I've been working hard for the team, given 100% all the time and helped out whenever I've been able to. I think that goal will help me score more. I've been waiting for it for a while and I hope it's just the start."
We know how much the supporters wanted this moment for you!
"Yes. I've seen that. Everyone was waiting for this goal, especially me, my family and the fans. I'm pleased and I hope it's the first of many. I hope to score many more. That's what I'm working hard to do and I'm trying to play a key role. I hope that'll pay off."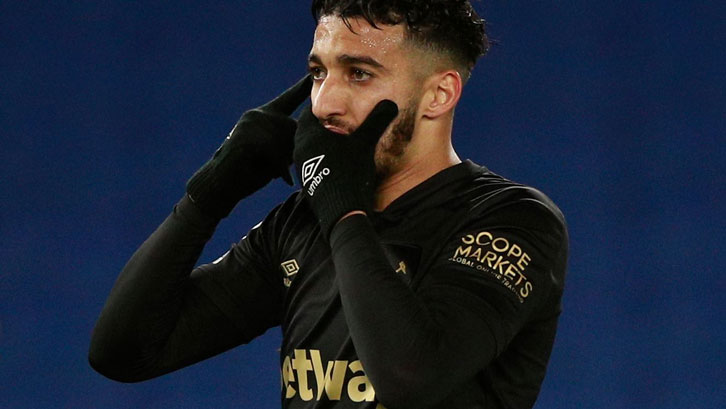 We have two games to go. Do you think we need to win two games to get into Europe?
"Yes, I think that we need to win them if we want to get into Europe. They aren't easy matches because we're up against teams towards the bottom of the table that will want to give us a good game. It won't be easy, but we'll head into them looking to win and why can't we qualify for Europe? That's the goal for the club, the players and the team – for everyone."
In the next two games, we're going to have some supporters. Next Sunday you're going to play at London Stadium with a big crowd!
"It's been a long time. I miss playing in front of the fans. I've only played in front of the West Ham fans once so far, against Manchester United in the first half of the season. It'll be great to see them again and I hope we can finish strongly."
So, is this is going to be the first of many goals for West Ham?
"I hope so!"