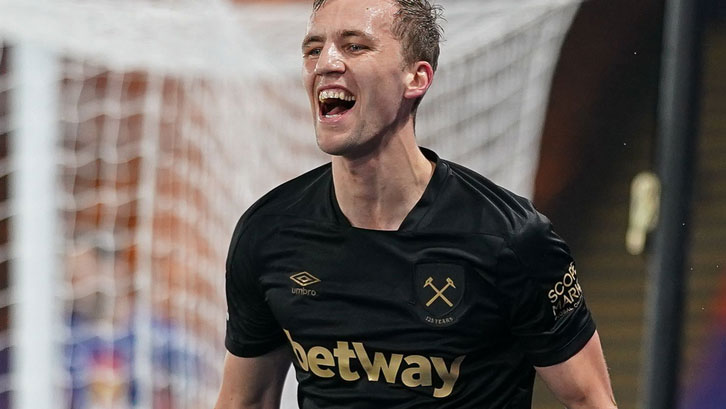 For Tomáš Souček and his family, moving to West Ham United has been an experience like no other.
It was January 2020 when the midfielder, his then-girlfriend, now wife Natalia and daughter Tereza swapped Prague for London. A little over a month later, the COVID pandemic took hold and life, not only for the Součeks, but for everyone, changed forever.
In mid-March, football was halted as the United Kingdom went into a national lockdown in a bid to slow the spread of the disease. Non-essential international travel was also banned, meaning the Czech Footballer of the Year and his family could not return home, or welcome their loved ones for a visit to England as they settled into their new lives here.
At the time, West Ham's new No28 spoke little English, but just as he did on the pitch, Souček learned the language quickly, making his acclimation into the Hammers dressing room and team easier.
Regular video calls with both family and friends back home and his new teammates also helped, while the Součeks took advantage of the rule allowing one period of daily exercise to visit the iconic Hackney Marshes, an open space near London Stadium famous for being home to nearly 100 full-size football pitches.
There, virtually every day for two months, Tomáš kept fit, ensuring he would be ready to return when restrictions were lifted and the Premier League restarted in late June.
Souček and his teammates hit the ground running, winning three and drawing three of their closing seven matches to secure West Ham's Premier League status.
A close-season and reduction in COVID cases enabled the family to return home in August, and Tomáš and Natalia took advantage of the opportunity to get married, before the Součeks headed back to London to kick-off the 2020/21 campaign.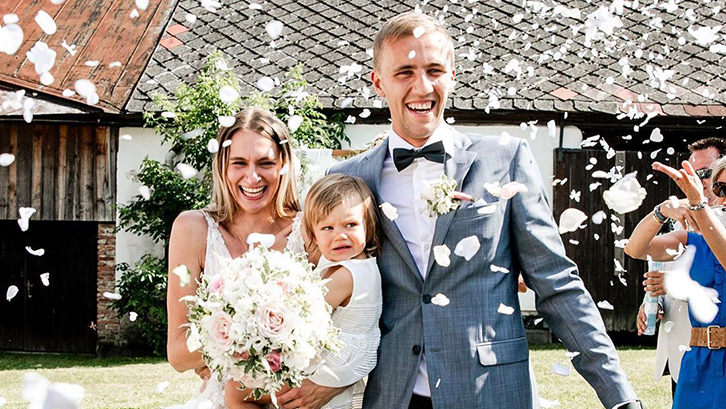 In October, following an endorsement from the 6'4 midfielder, he was joined in east London by his former Slovan Liberec and Slavia Prague teammate, current international colleague and close friend Vladimír Coufal.
Like his compatriot, Coufal arrived in London with a young family and little English, but also like his compatriot, he quickly picked up the language and settled into life in a new country and at his new club.
Again, COVID took hold, meaning another lockdown, but the two Czech mates and their wives – close friends themselves – and children formed a bond that saw them through the winter, and inspired the Hammers to a much-improved campaign.
The duo has not only impressed on the pitch, either, as the Czech Ambassador to the United Kingdom, Libor Sečka, has become a West Ham supporter following their arrival in east London.
Sečka contacted both players, inviting them and their families to dine at his residence, while Souček and Coufal have joined the Ambassador at a series of commemorative events in recent months, remembering the roles played by the Czech armed forces during the Second World War and accentuating the close relationship not just between the two countries, but between West Ham and the pair's former club Slavia Prague.
Eariler this month, Souček welcomed Sečka to the Club's Rush Green training ground to do some filming ahead of the Czech Republic's group-stage fixture with England at Wembley at this summer's delayed UEFA European Championship finals.
So, as his first full season in Claret and Blue approaches its conclusion, the 26-year-old reflected on the unique experiences, his friendship with Coufal, promoting his country and looked ahead to what he hopes will be a successful future...
I have been enjoying it very much here.
The year has gone by very quickly, to be honest, because of the impact of COVID and many other things, but I came here to play football and I am really happy with how the results have been so far and how we are still playing. I only hope that it all will carry on.
My girls at home and I enjoy life in England.
There were one-and-a-half months last year where the restrictions were relaxed, so we checked out a few things inside London, and still now we sometimes go to look at the nice buildings in London.
It's been clear – completely without people and without traffic – but it's not bad for us for a walk, or for our daughter because she can go to the playground outside, or to the park, and it is much better for us than if it were a full city.
I saw many things because I had previously been invited to London only twice before I came to West Ham, but I'd only come here to check out stadiums through football!
Now I am here for my life. We went to Tower Bridge, the London Eye and many, many other things. We went to the Zoo and the City Farm, like Old McDonald's Farm [in Essex] – it was great for our daughter. We hope that soon outside things will reopen like the Zoo and some farms.
Hackney Marshes were everything for me during the first COVID outbreak.
We couldn't go to the training ground. We used to live maybe one mile away from Hackney Marshes, close to the Stadium, and I trained there at least once every day.
We also went to the pitches with our daughter to play some games, and we spent a long time there.
I hope that when life is normal again, I can go to watch a few games, and finally I will know Sunday League!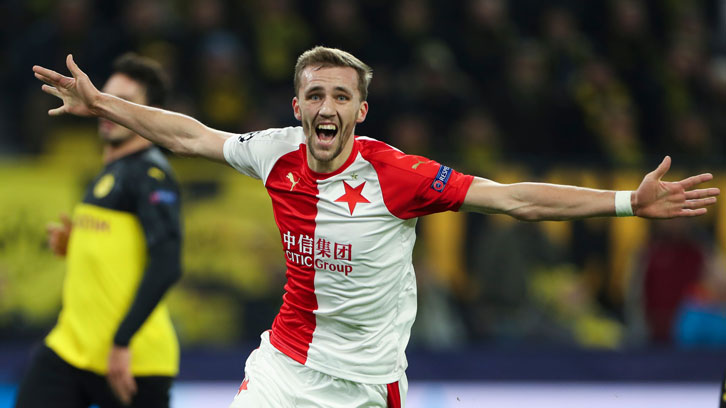 Before I came to West Ham I was with Slavia Prague. For me, it's the biggest club in the Czech Republic alongside Sparta Prague.
We have two big clubs who are challenging every year for the title in the Czech Republic: Slavia and Sparta Prague. It is all from our history, and it's great that we have the biggest derby in the Czech Republic.
Slavia Prague was my whole life when I was a kid, and mostly as a player, because I started to play there when I was ten and left when I was nearly 25. It was a long 14 or 15 years, and they let me do a lot and taught me so much. I learnt so much from them, and they taught me, so the experience was great.
For me, it was the biggest influence of my life.
The positive relationship between West Ham and Slavia is great and I and Vladi are happy to be part of it.
We both came from this one club. [Before West Ham] I had played with Vladi in three teams: in the Czech Republic national team, a small team in Czech Republic called [Slovan] Liberec, and Slavia for maybe three years together.
It's great and I see now that many fans in London like Slavia too now because we both came from there. They supported them, for example, in the Europa League, so it's great and we are happy that people are interested in the history of where we came from.
This relationship is special and we like that we can meet many Czech people here because we can support each other together. For example, at West Ham, we also have Kateřina Svitková, who plays very well, so I am in contact with her too, and we support each other. It's great when we Czech people keep together.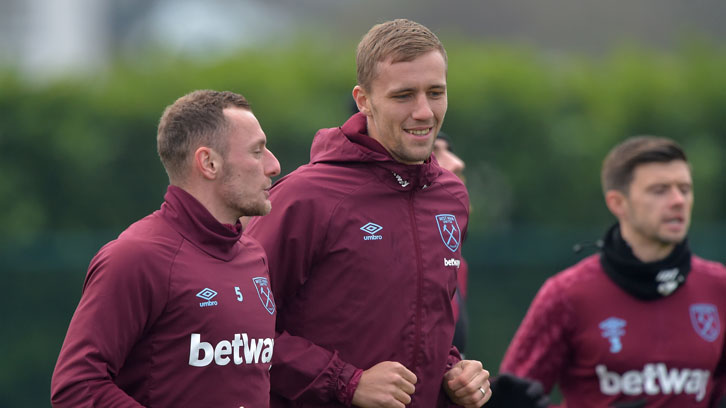 We do feel like we are representing our country in England, where relatively few Czech footballers have played before.
I had a very nice childhood because when I was growing up, I had many heroes from the Czech Republic who played in England, Germany or Italy for example, but now it's much harder.
It's true that I came here and not many people expected too much of me, so I wanted to show them immediately that they could trust me.
I hope that I did it well and I hope that maybe in a few years there can be more Czech players in the top five leagues because I hope that Vladi and I will show the whole world that Czech footballers are very good.
When I first arrived, the Ambassador Mr Sečka called me because he knew that I'd come to England in a big transfer, and he asked if I wanted to visit them.
I immediately said: 'Yes, thank you'. I went with my family to visit his family, and it was great.
A few days later he invited us to go to a ceremony for the Czech soldiers and airmen and something else, and we immediately said 'Yes' because we want to be connected to the Czech Republic.
We are happy that many of our warriors did great work for our country in history, so we can only say 'Thank you' to them, so we did it well and we cooperated with Libor Sečka too.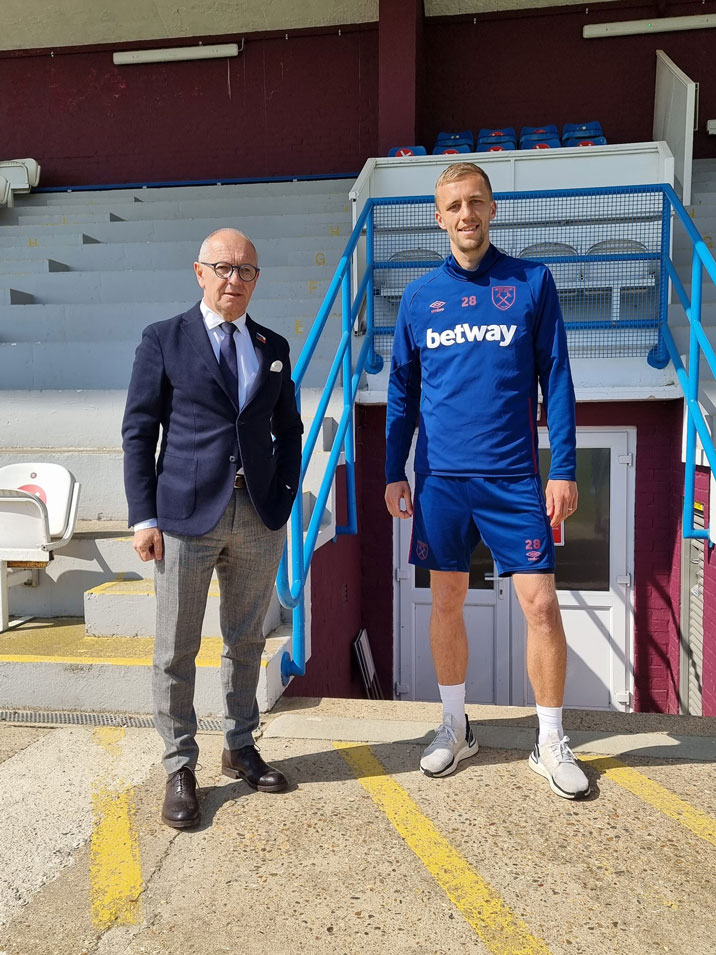 For me, the biggest thing I am enjoying about life in England is the football: the training ground and the stadium.
I am a little bit sad that stadiums are without fans, because the biggest thing for me – why I wanted to play here – is the quality of the players, of the teams, and especially of the fans.
I miss them because I'd only played in front of them for five games, and I really look forward to them coming back.
My favourite memory in a West Ham shirt so far is probably the game against Chelsea last season, because I think that game kept us in the Premier League.
After we beat Chelsea 3-2, and I scored a goal – my first goal for the Club – we went on to win the relegation fight. I think that game was great.
Also, when I scored two goals against Crystal Palace, it was a great moment for me, but for emotion, the biggest game was against Tottenham, because we were losing 3-0 in the last ten minutes, and we made it into a draw. It was the most emotional moment.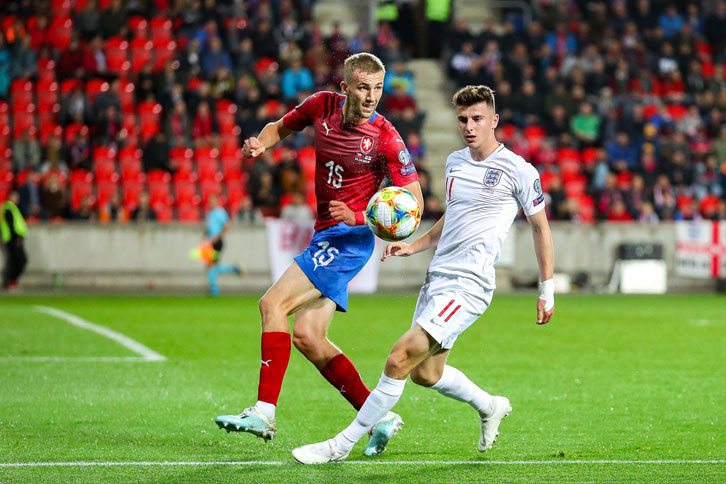 Czech Republic meet England at the Euro this summer and I know I am looking forward to it!
We have two great games before that in our [qualifying] group, and therefore this will be my third game is against England. We lost in Wembley, but we won in Prague.
For me, especially, it will be the big game because now I am playing in an English team and we are playing against England, it will be really tough for us.
It will be a little bit strange for me, but I hope that we play well against them and I look forward to when Wembley has fans, and I hope that we will play together for first and second position in the group and both teams can go through!