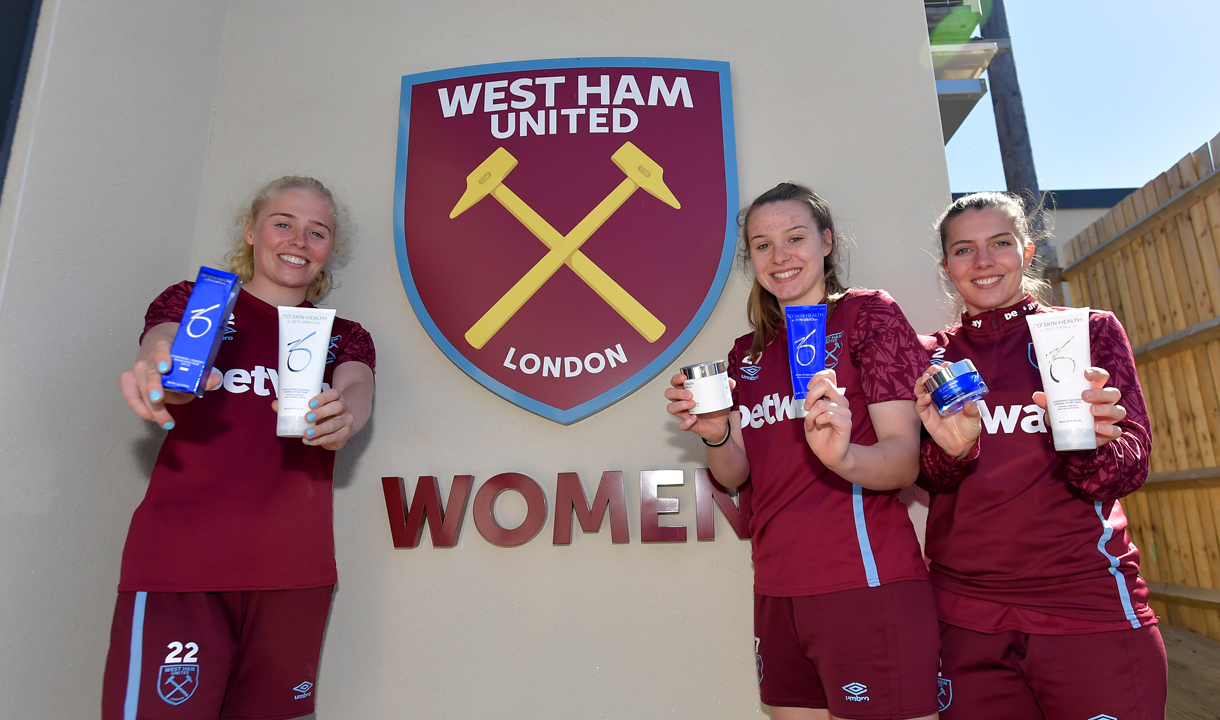 Four players from the West Ham United women's team have been named ambassadors for our partner, ZO Skin Health. 
Cecilie Redisch, Grace Fisk, Katerina Svitkova and Maisy Barker are the four players that have been chosen as ambassadors, with the quartet taking part in their first consultation with ZO Skin Health last week. 
Dr Raul Cetto, who was appointed as the first ever skin consultant for West Ham United Women back in 2019 visited Chadwell Heath to see how the four players had been treating their skin. 
Using their state-of-the-art face scanning technology, Dr Raul and his colleagues were able to examine our players faces in extreme detail, which revealed their true skin age and the next steps that they needed to take in terms of their skin routine. 
After a quick consultation, the players then discussed their current routine and which changes would be beneficial for them going forward.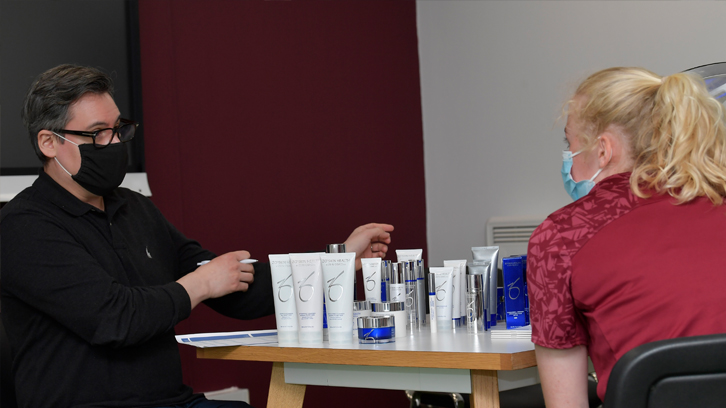 Dr Raul explains why this process is important and how positive the impact can be for the overall health of your face: "UV radiation from the sun is the number one aggressor to our skin, however the damage is not always visible especially when we are young. This is why we used a Visia scanner that shows the deep layers of the skin and the signs of damage not yet visible to the naked eye.
"With this technology, we are able to identify the early signs of skin damage and reverse them with ZO Skin Health products that work at the cellular level. We will monitor how the players respond to their skincare regime using the skin scanner and, hopefully, they will become the future advocates of skin health. 
"We want to create awareness, especially among young people, so they know how to prevent skin damage and embrace good skin health habits which can be as simple as washing your face and applying sun protection regularly."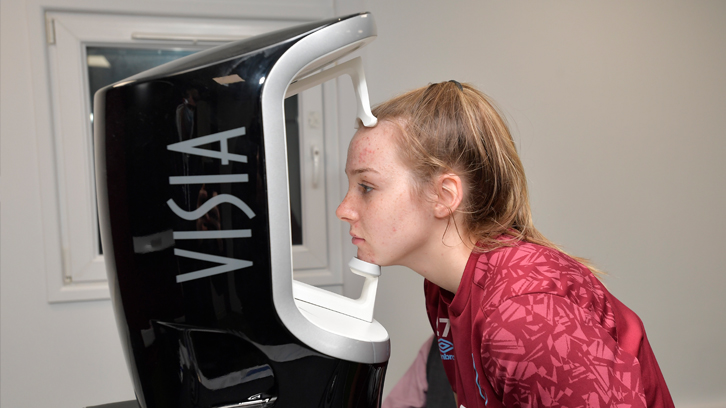 Football players experience all different types of weather conditions during the course of a season, especially in England, but also for players who began their career or who are from other countries. The effect that hot and cold weather, as well as dirt can have on the skin can be damaging, so ZO Skin are working to help alleviate some of the damage that can be caused by playing in these changing conditions. 
Cecilie Redisch spoke of the benefits that she found from the consultation: "It was a really interesting and great experience! I'm now really aware of what I need to do to make sure that my face stays as young and healthy as possible, and ZO Skin Health have given me a great routine that I'm going to stick to!"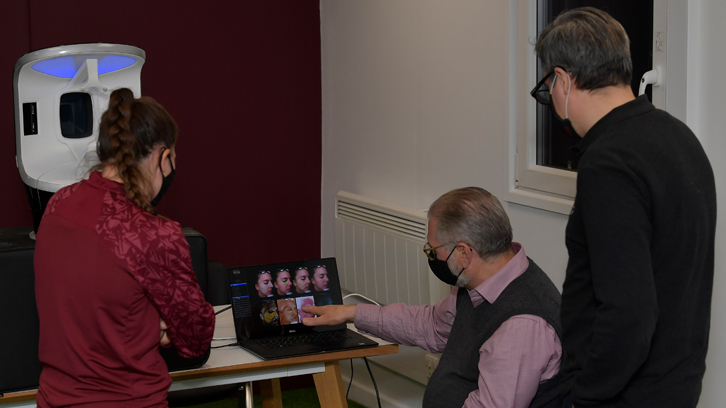 ZO Skin Health said: "We know that skin confidence affects everyone, so no matter what their job and lifestyle, everyone deserves to feel their best. We hope that by having these sessions with our ambassadors, we can help each of the players feel and play to their best!"
We will be keeping track on the progress of the girls over the coming months, so make sure to follow us on our social media channels to never miss a minute! 
Check out all of the great products that ZO Skin Health has to offer by clicking here.