West Ham United boss David Moyes says his team will relish the challenge of facing Everton on Sunday.
The Hammers welcome the manager's former side to London Stadium knowing three points could go a long way to sealing their return to European football for the first time in five years.
Everton, six points behind the Irons with a game in hand, are also eyeing up that same target, so Moyes knows there is plenty on the line when the two sides lock horns this weekend…

I've got great respect for Everton, but I hope it's us who are closer to Europe come Sunday evening.
I've got great respect for Carlo Ancelotti and I've got great respect for Everton as a football club, so all of those things make it a big day. We both know that we're fighting for a spot in Europe and I'm hoping that here at West Ham we can make it. We'll continue to try and play well and give the performances to give us that chance.
We'll see two sides who know the importance of winning the game. Everton will realise that if they can beat us they're back in with a chance of getting above us and then qualifying for Europe. We know if we win then we'll keep some distance on them, but we're looking above and trying to see if we can catch the teams above us. For us to get three points would be really, really big for us.  Our home form has been good so we have to try and make that work again.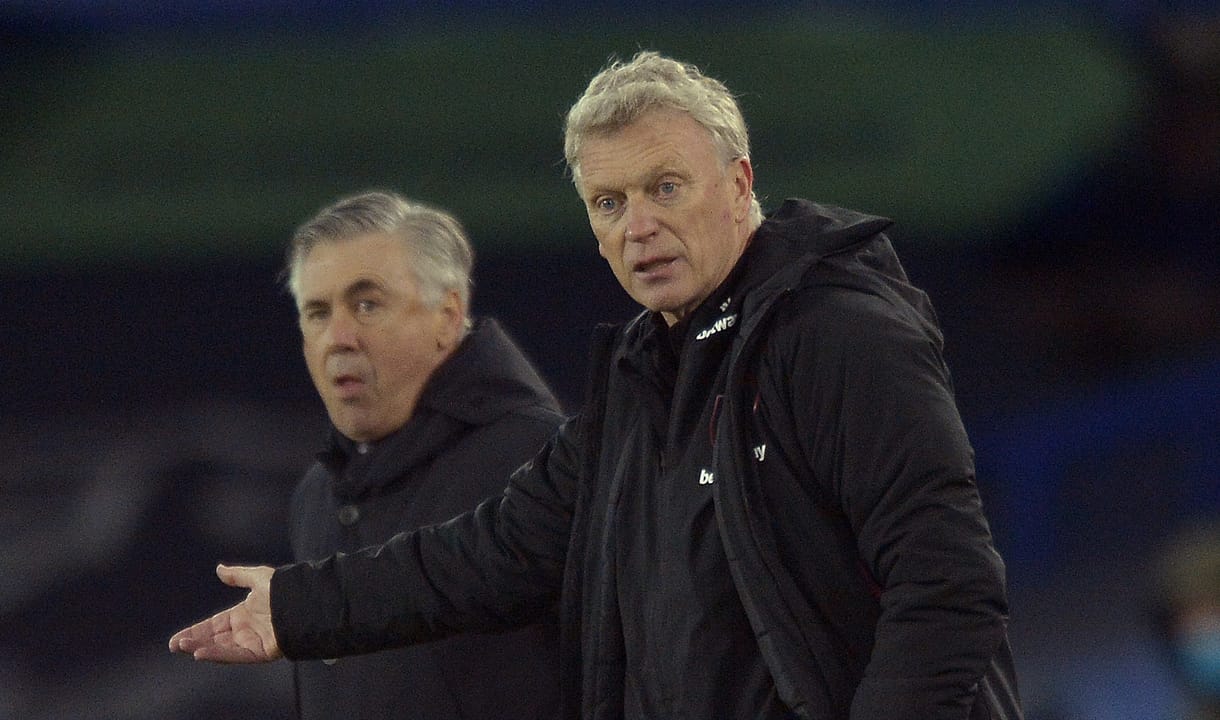 I see similarities in what we're building here to my time at Everton.
In my period there we had a great time, we built the club up from probably a poor state. We didn't have a great deal of money to spend but I had a brilliant chairman in Bill Kenwright who gave me all the encouragement and enthusiasm, backed me in everything I did and sometimes in management you need that. I was really fortunate at that time, but overall it's a really good club and I see an awful lot of similarities from that period to where West Ham are just now and I hope I can build West Ham just as well as how that period at Everton was.
I'm more experienced now, and also I hope a bit wiser. I don't ever want to lose my enthusiasm, my energy, my drive to be successful in football. That pushes me on, I want to try and win trophies, I want to be competing with the top teams and the top managers.  I think personally, the experience of being able to look back at past situations can help me. I'm looking at my time at Everton really fondly, but I'm also seeing West Ham in many ways in a similar situation and can I do a similar type of job?
I felt we brought Everton back into regular European football, we were at the top end of the league more often, so I'm looking and thinking of doing that at West Ham as well.

We might be playing three teams in the bottom half after Everton, but that won't be easy.
I don't see any easy games in the Premier League and you only have to look at how the games go. They're so hard to call – you can turn up and maybe just be off-colour a little bit and not get the performance you want. We had a sending off at Newcastle which made it impossible to win so small things can easily change games. 
In the same breath, we're in confident mood and we feel as if we're playing well. If we have any chance of being in the top four, we'll probably need to win all four, so that has to be the mindset. If we fall short of that and are in the Europa League that'll be great as well. I hope we don't fall any shorter than that but if we do we'll still be talking about having a good season.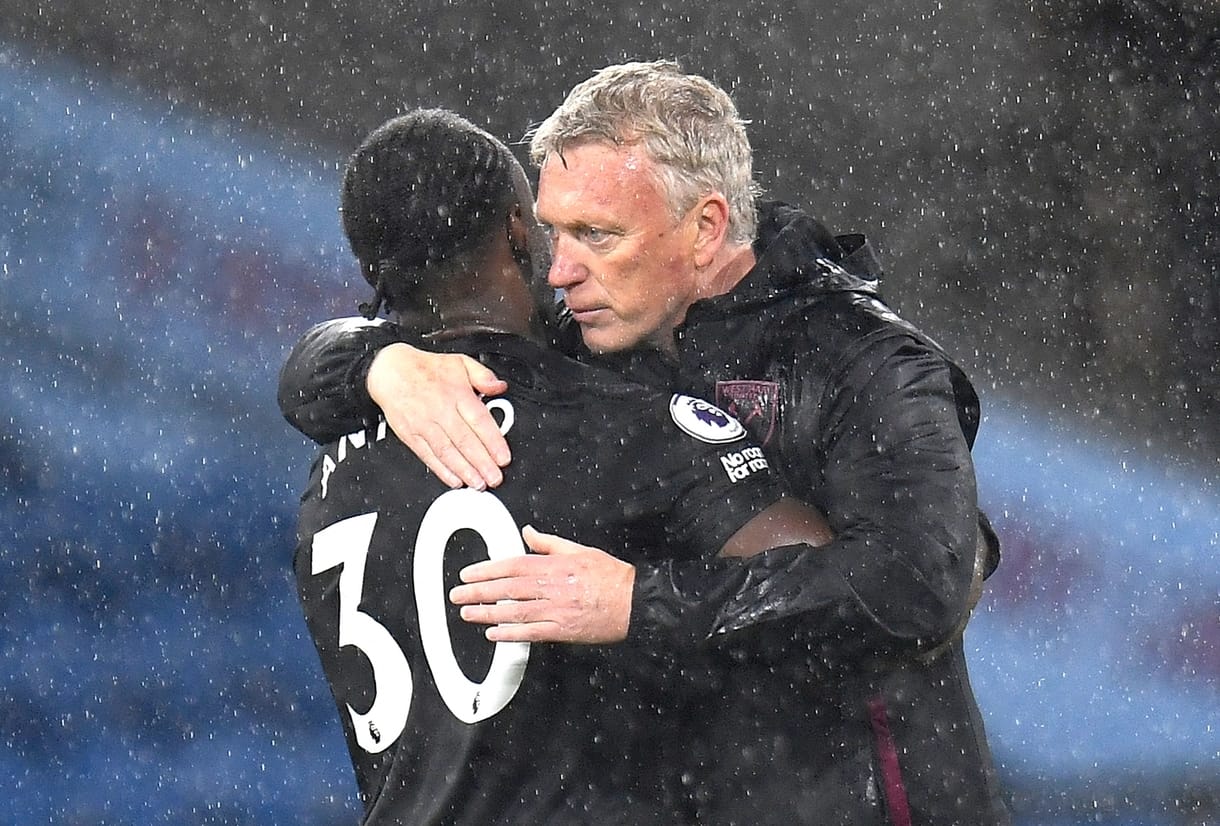 Getting Michail Antonio back at Burnley was such a boost.
Michail is so important to us and he has been really since we put him in as a centre forward. After lockdown his goals have helped us so much, he was one of the top scorers in that last nine games of last season and he helped keep us up.
There have been times when he's been quiet this season, but that's the norm for most strikers, but he's been very good. Unfortunately we've lost him a couple of times due to injuries, but he's back, he's in good spirits, he looks fit and well so hopefully we can get that to continue right to the end of the season.