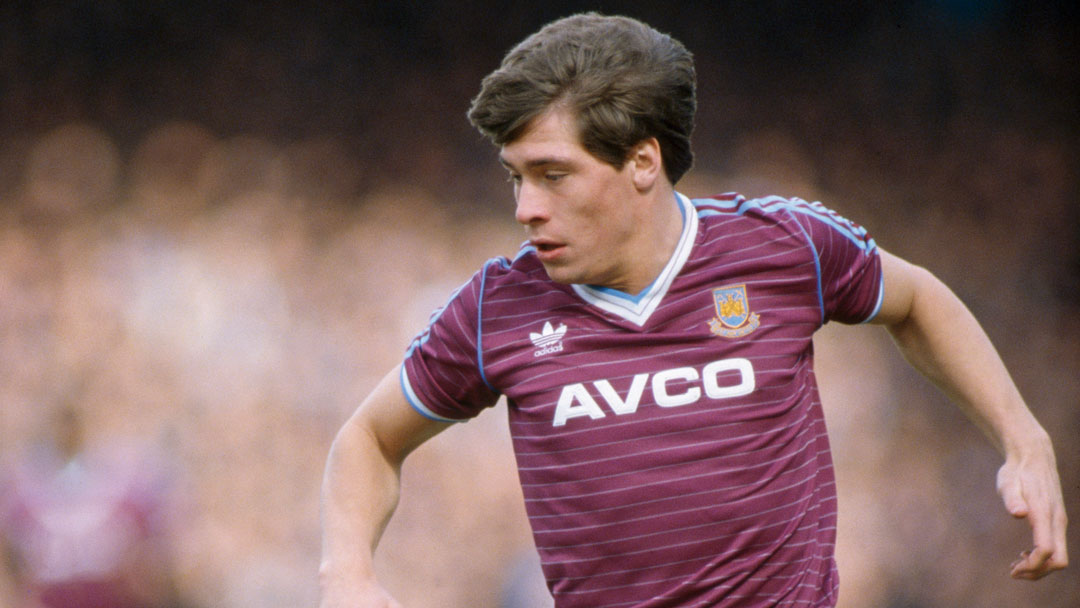 Hammers legend Tony Cottee believes our win at a wet and windy Turf Moor was further confirmation that David Moyes is building a new, stronger West Ham United
After conceding a sloppy early penalty and going a goal down in a late, late kick-off, Burnley is the last place where any team wants to find itself chasing a game on a rainy Bank Holiday Monday night. 
In the old days, Turf Moor would've turned into a graveyard and people would've just shrugged their shoulders and said: 'Oh well, that's the Hammers for you.' 
But yet again, we have to applaud the resilience that this West Ham United side have shown this season.
And that's what's making all the difference. 
Obviously, it was a disappointing result against Chelsea here a fortnight ago – even if we could've nicked a point off Thomas Tuchel's side then it would've made a massive difference but as we saw, it was hard enough playing against the Blues with eleven men, yet alone the ten we were left with after Fabián Balbuena was wrongly sent-off. 
At Turf Moor, though, we roared back in the best possible way by picking ourselves up after conceding that early penalty and coming back quickly and strongly. David Moyes fielded a team that was a real signal of intent to the rest of the Premier League. With his attacking line-up, David showed everyone that we're really going to have a go between now and the end of the campaign.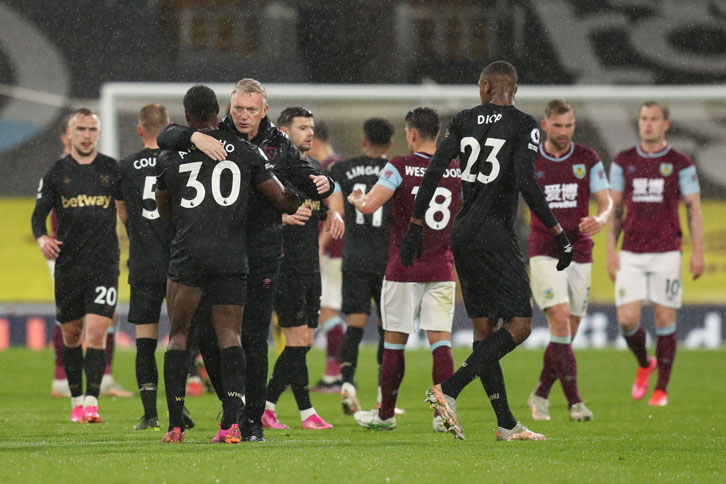 On the counter-attack, we've been as dangerous as anyone else this season and, despite having so much creativity at his disposal, the manager also ensured that we defended strongly as a team. Like all Hammers supporters, though, I was desperate for us to put the game to bed by converting one or two more of those numerous chances that came our way!
It was great to see Aaron Cresswell back alongside the fit-again Michail Antonio, whose surprise return was clearly kept under wraps – with those dynamic sprints he brings a lot to the West Ham party as the unique focal point of our attacking play and Michail put in a Man of the Match performance with his full 90-minute run-out and two crucial goals.
Monday's win meant that we came into this weekend in fifth and, with just four matches remaining, we've just got to make sure that we only concentrate on the game that's in front of us. David certainly won't allow it anyway but the squad has just got to forget about Brighton & Hove Albion, West Bromwich Albion and Southampton because this afternoon is all about one of my former clubs, Everton. 
Make no mistake, West Ham have got to be careful against Carlo Ancelotti's visitors. With eight defeats, their uncharacteristic home form has cost Everton dearly in league placings  but with ten wins on their travels, they're far more dangerous away from Goodison Park. In Dominic Calvert-Lewin, Richarlison and James Rodríguez they've got such purposeful attackers who can hurt teams and we've got to really be on our game today because you can't afford to switch off for a single moment in the Premier League.
Let's keep doing what we've been doing, because another three points on the board would ensure that we maintain some serious pressure on those up there around us – certainly, victory today would really set us up and leave everything to play for going into those final three matches. 
MARVELOUS MANU
The entire team played well at Burnley on Monday night and, although he may not have grabbed all the headlines, I thought that Manuel Lanzini put in a stunning performance.
I was really pleased for him after a few difficult months, during which time he's been trying to get back to the levels we saw him at before he sustained his long-term knee injury.
Sure, people will always talk about his wonder-goal at Tottenham Hotspur back in October but at Turf Moor we saw a totally different side to Manu's game after he was asked to play a different role as a result of the injuries to Declan Rice and Mark Noble.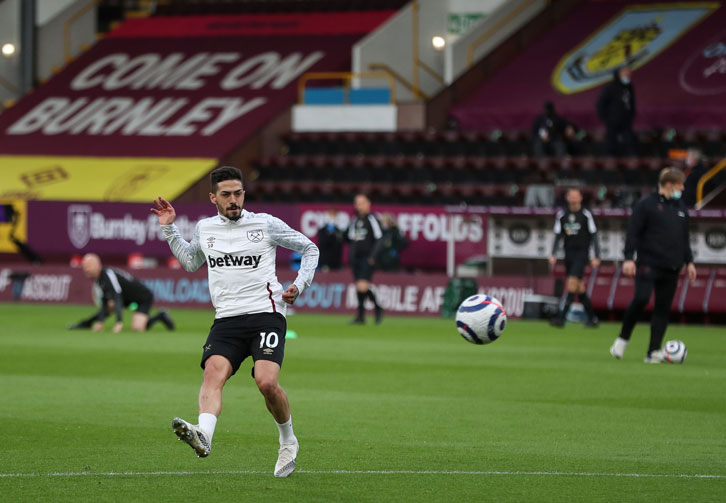 For me, he excelled in that deeper central midfield position alongside Tomáš Souček, where he gave our defenders a fantastic, alternative option to play the ball out from the back.
It can't have been easy to see the likes of Jarrod Bowen and Saïd Benrahma arrive at the Club but – after being asked by David Moyes to step into that unfamiliar new role – Manu certainly would have impressed his manager with his crucial link-up play in that wonderful win.  
FANS UNITED
Finally, it's been a traumatic couple of weeks or so for the game but I always try to take the positive out of any situation and recent events have only reinforced the fact that football is for the fans.
Already, we're seeing the signs that supporters are on schedule to return to matches sooner rather than later and, personally, I cannot wait to see them all back in our stadiums.
The European Super League was an ill-conceived, short-lived, doomed project but out of the bad can come the good. Lessons will be learned from the experience and it will only make our already extremely competitive Premier League yet stronger, while the fans – who simply make football the brilliant game that it is – will surely be appreciated even more now.
*This column appears in West Ham United's Official Programme for Sunday's game against Everton, which you can buy here now!