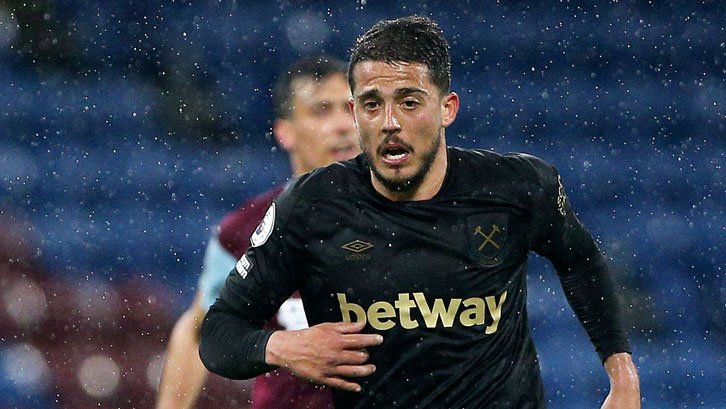 While Michail Antonio scored the goals and made the headlines in West Ham United's 2-1 Premier League win at Burnley, unsung hero Pablo Fornals was also instrumental in Monday's success.
The softly spoken Spanish midfielder worked his proverbial socks off at Turf Moor, winning the ball back in the build-up to Antonio's equaliser, nullifying Burnley's highly rated winger Dwight McNeil and regularly getting forward to support the attack.
The 25-year-old's performance earned praise from his teammates and supporters alike, with his understated commitment, underrated ability and non-stop running playing a key role in what could turn out to be a vital victory.
With four games to play, West Ham sit fifth in the table and our European destiny remains in our own hands. As someone who achieved something similar with previous club Villarreal, Fornals told whufc.com he is determined to help his side secure qualification for continental competition next season…
Let's start with Monday's win at Burnley, and many people have said nobody worked harder for the team and for the victory than you!
"I think, as a team, it was one of the best games we've played this season and not just me, I think everyone played a very good game and it all about us winning and how we played that night."
We adopted a different approach, with more technical ball players on the pitch – you, Jesse, Saïd and Manu – and it worked superbly…
"Yes, it was different. This season we are playing with a lot of different systems and ways to play and with Manu it was another option and another reminder of what we can do. We are a great team and we have really good players to play 'tiki-taka' football so we can do it as well."
You must have enjoyed it?
"Yes, I did! I enjoy every football match I play in, but this was more similar to the type of football I played in Spain."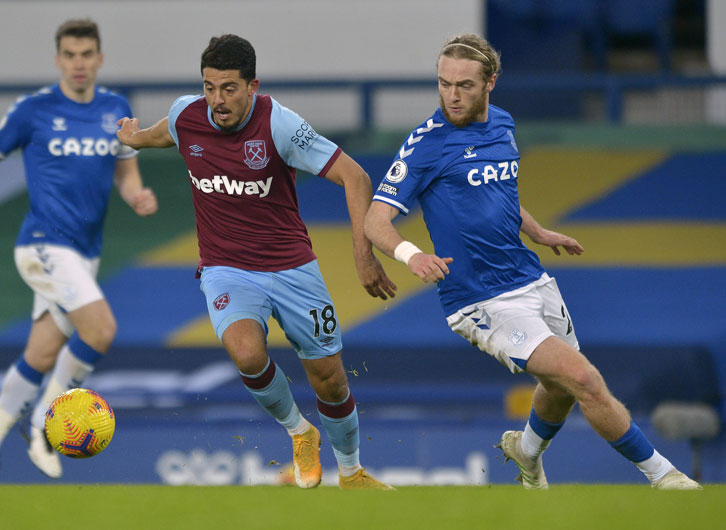 Everton will present a different type of challenge on Sunday, though, and their away form has been very good…
"From now until the end of the season, every team is going to play for something and obviously we are as well, but if we want to stay near the top, we have to win and that's it.
"When we played Everton at Goodison Park, we played really well and we need to play like we did in that game, and the way we did at Burnley on Monday, as this is the key to winning games.
"If we are thinking about more than the Everton game, we'll lose this game, so we have to keep this mentality and try to beat them and to be one step closer."
Europe is our target and you have qualified through league position once before, finishing fifth in La Liga with Villarreal in 2017/18, so what's the secret to finishing the job?
"The first time we qualified for Europe, it was incredible because we won the second to last game of the season 4-2 away at Deportivo de La Coruña's stadium.
"We needed to win and for Sevilla to lose or draw to ensure we qualified and we waited on the grass after our game had finished and the media guy from Villarreal started to shout 'It's finished! It's finished! We are in Europe!' and everyone started to jump in the middle of the pitch!
"For the people who never lived these things, as a footballer it's one of the best things you can do. Obviously, if it's the Champions League, I never played in the Champions League and it's one of my goals, of course, but if not and the second option is the Europa League, I think it's another great tournament to be in for us because we are West Ham, we are a top team and we need to play against the best teams."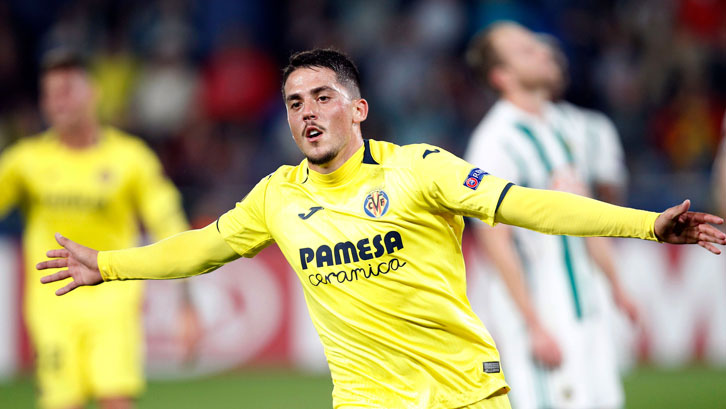 Finally, your good mate Michail Antonio returned in style on Monday. He scored two but he could have scored six or seven, so I assume you gave him a friendly ribbing?
"Mikey was out for a few games, returned for us and scored twice, so I said to him 'Come on, I need to score as well!' but obviously we're delighted to have him back and if he is scoring twice in every game then we will have a great chance of winning.
"I think nobody in this league can stop Mikey when he is fit, so we're so happy to have him in our team."