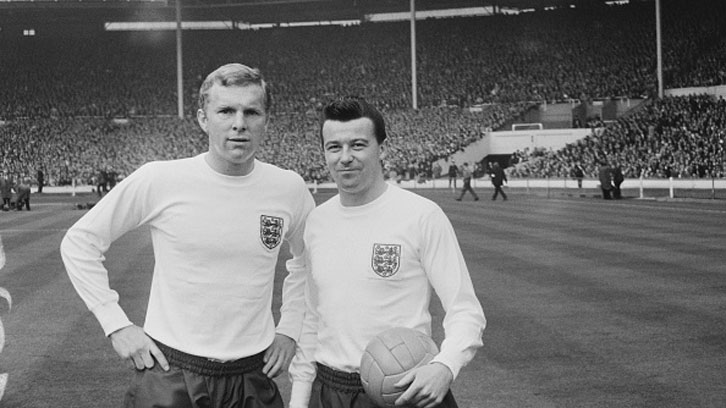 One of the finest strikers in West Ham United history made his first England appearance as a Hammer on this day in 1963.
Johnny Byrne, who scored 108 goals in 206 appearances between 1962 and 1967, had previously been capped while still a Third Division player with Crystal Palace in 1962.
Signed for £65,000 in March 1962, Byrne initially struggled to bring his prolific form to the First Division, scoring just once in his first eleven appearances, but the 1962/63 season saw him settle into life in the top flight.
Fourteen goals in all competitions saw 'Budgie' - a nickname given to him due to his constant chattering! - receive a call from Alf Ramsey for the post-season friendly with Switzerland in Basel on 5 June 1963.
Wearing the No9 shirt and playing alongside Jimmy Greaves, Byrne responded in style, scoring two goals as England ran out 8-1 winners, with Bobby Charlton netting a hat-trick.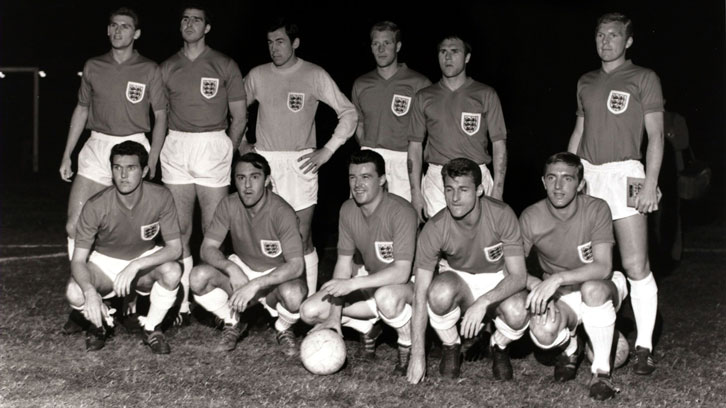 That brace was just a taste of things to come as Byrne continued to score regularly in 1963/64, netting 33 in total and winning the Hammer of the Year award.
That campaign also brought about the Club's first ever major honour, and Byrne would play a central role in the glorious FA Cup run, scoring in the fourth round against Leyton Orient, fifth round against Swindon Town and two in the quarter-final against Burnley.
Just days after the FA Cup final win over Preston North End, Byrne scored both goals as England beat Uruguay 2-1 on 6 May 1964, then a hat-trick in a 4-3 victory over Portugal eleven days later, and finally took his tally to six in a month for his country with one in a 3-1 win over Ireland.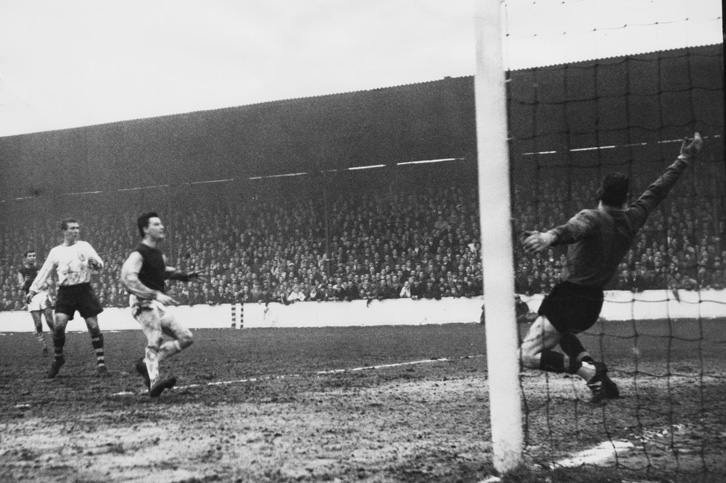 West Ham's FA Cup win launched a golden era for the Club and Byrne was at it again the following year, notching against La Gantoise, Lausanne and Real Zaragoza in the European Cup Winners' Cup.
Unfortunately, an injury sustained playing for England against Scotland in April 1965 meant he missed the final against TSV 1860 Munich at Wembley, and also sadly brought an end to an international career spanning eleven caps and eight goals.
He continued to score at an impressive rate for the Irons, though, hitting the net 17 times in 1965/66 and 13 before February the following campaign, before a move back to Crystal Palace.
Ranked No26 in the #50GreatestHammers countdown in 2018, Byrne, who sadly passed away in 1999 at the age of just 61, was undoubtedly one of the greatest strikers ever to pull on a West Ham United shirt.