Ben Johnson believes there are no barriers to supporting or playing for West Ham United.
As someone who has been with the Club since the age of seven, the 21-year-old defender knows about its inclusive ethos better than anyone.
And, as the football world highlights the need to fight online discriminatory abuse by boycotting social media over the weekend, Johnson told West Ham TV that the companies in charge of social media platforms could learn a thing or two from the Hammers.
It's really good that we have a diverse team and you can see that the togetherness we've got this season has come from different cultures and different backgrounds

Ben Johnson
"There definitely are no barriers at West Ham United," confirmed the full-back, who is part of a first-team squad that draws players from 14 different countries. "Some of our best players are black, some of our best players are white – it doesn't matter. We all give our all for the fans, whether they're black, Asian, white.
"If you're a West Ham fan and come up to any of the players, we're not going to bin you off or pie you off, and we expect you to respect us in the same way. So I definitely feel that it's key that we're all in this together.
"West Ham is a diverse club from where we're based, and we don't care, but some people seem to think that we do. It's really good that we have a diverse team and you can see that the togetherness we've got this season has come from different cultures and different backgrounds, and that's wonderful to see."
As the football world unites to put pressure on social media companies and the relevant authorities to do more, Johnson said many players are deeply affected by the abuse they receive online.
Both the Premier League and West Ham United have put support networks in place, with the former launching a reporting tool for players, coaches and family members to share any abuse they receive, and the latter introducing a confidential Employee Assistance Programme to help players and staff deal with personal issues that might adversely impact their work performance, health and wellbeing.
"Just because we're footballers, it doesn't mean we don't have vulnerabilities," Johnson explained. "Sportsmen are probably the most vulnerable people because of the stresses of the game and the ups and downs, the rollercoaster of the season, so I definitely feel encouraged with the staff we have here, and the hard work we've put in to put these things in place, because if we're happy off the pitch we'll be happy on the pitch.
"It's a win-win really and it's becoming more of an epidemic with mental health and it's key because a lot of the things are in your mind."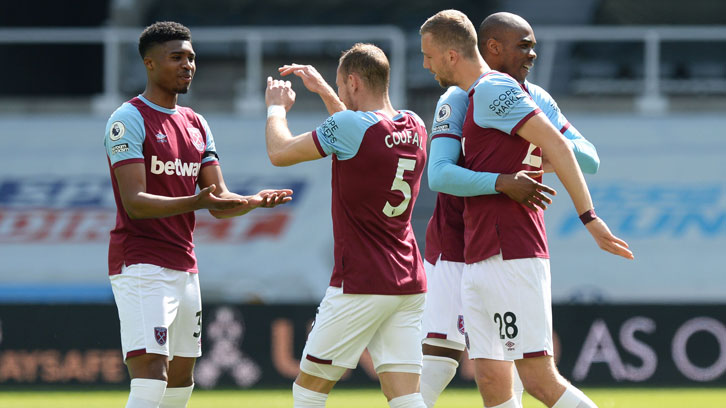 While West Ham United is already doing much positive work in support of equality, diversity and inclusion, on and off the pitch, inside the Club and out in the wider community, where Johnson is an equality ambassador for the Players' Project, the No31 knows it will take more than one Club and one weekend of football boycotting social media for the situation to truly change for the better.
"We all know it's not going to eradicate it like that, but it's going to make a difference because people are aware of it," he concluded. "I definitely think we're going in the right direction with it.
"It's going to be a long, hard road to overcome, but the equality is going to come, and the more we do and the more severe punishiments that come with online abuse is going to be key in the next couple of months.
"The more people who talk about it, the more big names who actually tell their stories, are going to be extremely important in the long run."