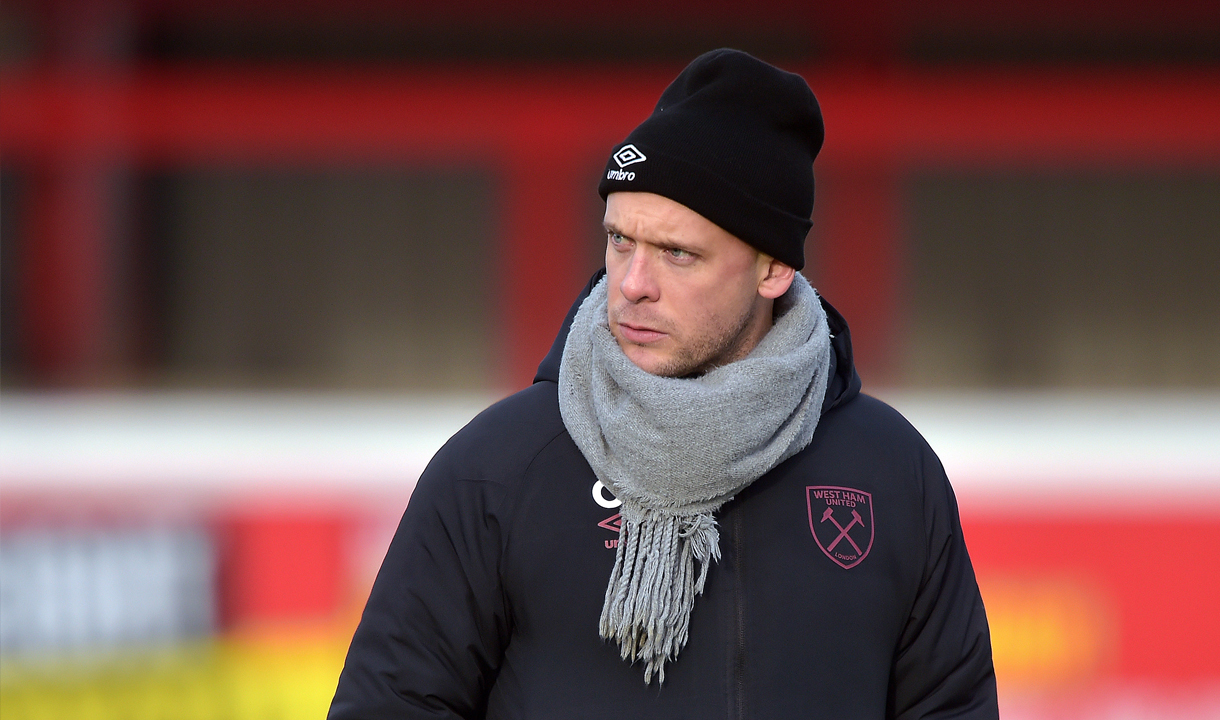 West Ham United Women's manager Olli Harder praised his side's performance against Manchester United at Old Trafford. 
The Hammers were beaten 2-0 by the Red Devils in what was a very competitive contest between two teams at opposite ends of the Barclays FA Women's Super League table. 
Two early second-half goals from Lauren James and Christen Press made the difference after a very positive first half for the East London side, who had plenty of openings of their own. 
"We were very good in the first half and created a lot of opportunities whilst keeping United under control," Harder began. "Unfortunately, we didn't take those opportunities that we managed to create for ourselves and Manchester United turned the game on its head. 
"I'm not too sure what happened with the first goal, it looked as though it could have been offside, but I haven't had a chance to go back and look at it. They got their second when one of our players was down injured from what we thought was a foul, which was obviously disappointing. 
"It's a shame that we haven't come away with any points, but it was a good effort all round from the team." 
In the opening 45 minutes, Harder's side created numerous opportunities, with Dagny Brynjarsdottir and Martha Thomas having the best of the chances on goal. However, the quickfire double from Manchester United took the wind out of the sails of the Irons. 
Harder continued: "When you go one behind early in the second half it knocks your confidence, and you have to pick yourself back up. It took us a little while to do that, and things cascaded from there with the second goal and then we missed some good opportunities.
"That's football, things happen like that in football, and we have to try and adapt during the game to cope with spells like that. However, for large parts of the game we caused them problems, so the effort and application from the team today was excellent.
"I've never questioned the fight or character from the girls because it's always there to see day in, day out. We need to be better at making the most of the key moments in the match. We had big opportunities to change the narrative of the match, so we need to continue working on that as we prepare for Reading next week."

On the occasion itself, Harder was thrilled to be managing in such a venue, as well as being pleased that there are more opportunities for Women's football matches to be played in stadia like Old Trafford. 
"It's a real treat to be able to be here at such a prestigious stadium. It's probably wrong for me to say that it's a dream come true because it's something you don't dream about being from New Zealand. It's been fantastic and the league is moving forward with each passing day. 
"Personally, I'm working hard to keep the team in the division so that we can build for next season. The TV deal that has been announced is fantastic – a real step in the right direction, and there's still a long way to go on that front. I think you saw a good advert for women's football today, two teams going at each other, both at different ends of the table, so that's important for the game and the product," he added.