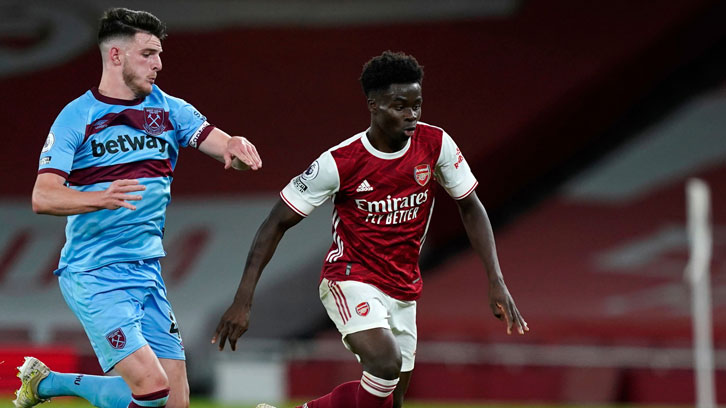 Declan Rice says West Ham United are ready to 'give it everything we've got' in Sunday's 'massive' Premier League derby with Arsenal.
The Hammers welcome the Gunners to London Stadium seeking to consolidate their place in the top five and know a win over their nearest neighbours will do just that.
Rice says that, despite losing narrowly at Manchester United last time out, the Irons are in a positive frame of mind ahead of the visit of Mikel Arteta's side.
The midfielder, who has been called-up for next week's England triple-header alongside teammate Jesse Lingard, will draw on the memory of his first Premier League goal, which he netted to defeat Arsenal in January 2019, leading to huge celebrations on the pitch and in the stands.
And, with supporters unfortunately still unable to attend in-person due to the COVID-19 pandemic, the 22-year-old wants to give them something to shout about again – from home – this weekend.
Declan, how is the mood in the camp ahead of Sunday's London derby with Arsenal?
"The mood is good, it's very good, we're calm, we're relaxed and we're ready. Arsenal have hit a good bit of form and we lost our last game 1-0 at Manchester United with a disappointing performance, but we're ready to go, we're at home and it's a London derby, so we're ready to go out there and give it everything we've got.
"It's a massive game. Arsenal are seven points behind us and if they win then the gap goes to four and everything really starts to tighten up, so we really want to push on."
You scored your first Premier League goal in this game two seasons ago. What do you remember of that moment?
"I think it was a long time coming! I remember that for months the lads had been getting into me that I needed to start shooting and scoring more and when the ball hit the back of the net, I think that was the loudest roar the London Stadium has seen!
"I remember the smiles on the fans' faces and the way the lads celebrated with me, it meant so much to everyone and it was a very special moment that didn't really hit me until a couple of days after.
"Even when I watch it now, it brings back a smile!"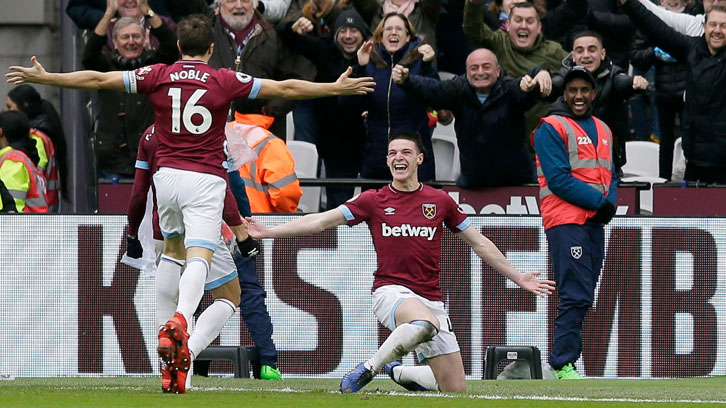 Last season in this fixture, you were ahead but ended up losing 3-1. How do you stop something similar happening again this time around?
"We were 1-0 up and could have killed the game off as we had a couple of great chances, then they managed to turn the game around in the last 20 or 25 minutes and scored three.
"That's football – if you don't take your chances, the other team will always have a couple and they took them and managed to turn the game on its head, so we need to be resilient, strong, hopefully get off to a good start and build on that."
There seems to be a really positive vibe in the West Ham camp at present?
"I've said it in a couple of interviews recently that this is the best West Ham team I've been a part of since I've been in the team – the unity and togetherness that we've got as players, we enjoy coming into training every day, we enjoy sitting at breakfast and speaking with the manager, we enjoy training. Everything has a real feelgood atmosphere around the place and long may that continue.
"Speaking honestly, the last two or three years have been below par. We've been in a relegation battle and looking to finish mid-table, but a massive club like West Ham with a massive fanbase and a massive stadium needs to be pushing where we are now.
"The lads are really confident now, going into the last ten games, that we can really pull something out of the bag. We know we can keep the form going and keep winning football matches to push up the table, but we're going to take it one game at a time."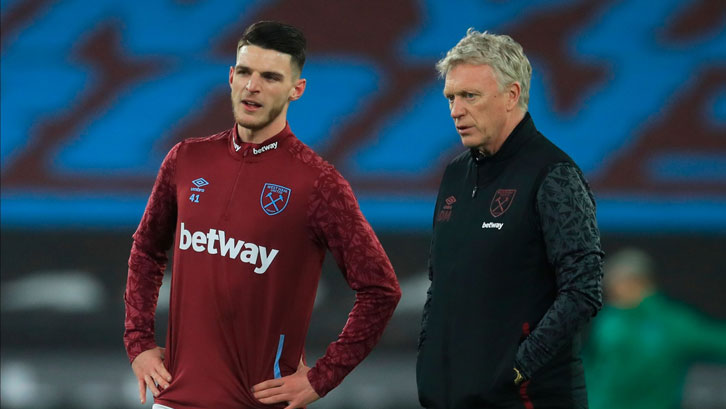 You appear to have a great relationship with David Moyes, so what is it like?
"Yeah, it's amazing, a top, top relationship. It's a totally different relationship to the one I had with him first time around, as I was a youngster then and coming through and, although I played a lot under him, maybe I didn't have his full trust as I was a youngster and he was an experienced manager brought in to do a job and I made a few mistakes.
"I bounced back from them and when he came back in the second time around I had grown as a player, was more experienced and I'd grown into my body, I was stronger and playing really well, and I've done well and played almost every game under him and I want that to continue.
"He's been amazing, not just for me but for the team as well."
Congratulations on the England call-up for the 2022 FIFA World Cup qualifiers with San Marino, Albania and Poland! You'll have a West Ham teammate with you, too, which must make you even happier?
"I'm delighted. I'm very excited to go there and obviously now, with Jesse being my teammate at West Ham, having someone there with me. I obviously played with him before with England in the Nations League and I think his call-up is thoroughly deserved as he's been outstanding for us, probably our best player since he's arrived, and he is fully deserving of the call-up."