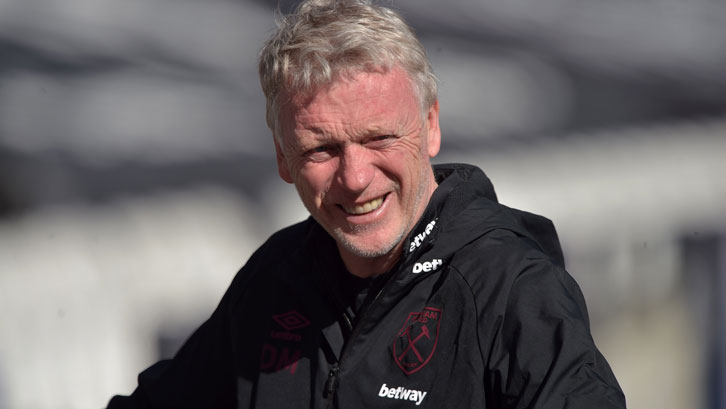 David Moyes says winning football matches and building team spirit have gone hand-in-hand during the uniquely challenging 2020/21 season.
With COVID-19 restrictions barring supporters from attending matches and players from bonding away from the bubble of the training ground, the manager said the feeling of victory has helped his players build positive relationships and trust with one another.
That will be important over the closing ten games of the Premier League campaign as the Hammers seek to secure European qualification, starting with a home game on Sunday against an Arsenal side managed by a man who helped build a similar spirit as his captain at Everton, Mikel Arteta.
Speaking to the press ahead of the Hammers' penultimate London derby of the season, Moyes is looking forward to see how his team shapes up against an improving Arsenal…
Sunday's game with Arsenal is incredibly important if we're pushing for top four, which we're going to try and do.
But let's be fair, 'pushing for top four' is something you wouldn't have associated with West Ham that often, but we're going to try and do our best.
I think Arsenal are an improving side and they have shown that in their performances recently.
I think Mikel is building a good team there and I'm sure it'll be a tough game. They'll have taken confidence from winning a local derby, but this is our game and we're interested in West Ham.
We know Arsenal have got a lot of strengths in how they play and we'll do our best to nullify them and do our best to put over what we're good at as well.
For any young manager to go into a club the stature of Arsenal is a big job and I think there has been so much success spoken about Arsenal over many years, so it was going to be a hard job for anybody.
The one thing Mikel has got is a great playing experience and he understands the club from that point of view, and he worked under a great manager in Arsene Wenger there.
He also had the chance to do a couple of years watching Pep Guardiola working at Manchester City, so he had a great opportunity to learn from that, but then he has to go on and become his own person as well.
I think Arsenal were going to take a little bit of time to develop. I don't think that was something he could do overnight and change, but I think they're stating to look as if they're going in the right direction.
The one thing you have to say about Mikel is that they won the FA Cup and Community Shield last summer, so what a great start for any young manager to already have two trophies under his belt.
So, he's had a great start in his early managerial career and I have no doubt he'll go on and on.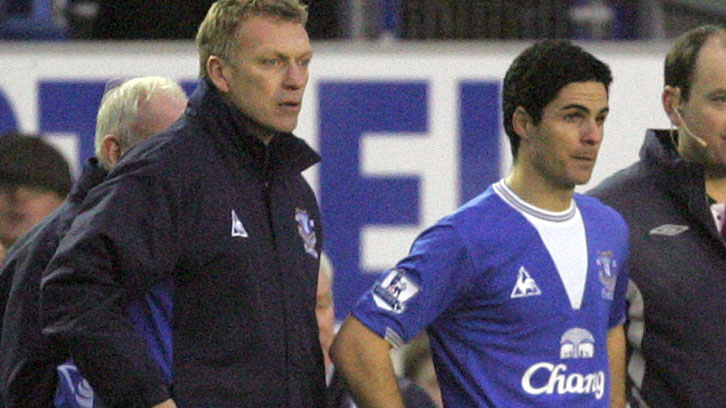 I had a great player-to-manager relationship with Mikel because it was easier to have a much better relationship.
He was a great player for me as well. I brought him in at Everton and he transformed a lot of things we did. Him and Steven Pienaar made an incredible difference at Everton and Mikel was a big part of that.
The way we developed Everton over the years, Mikel was really important to it.
He'll have seen that, how we had to build teams and find ways of winning in different ways.
Mikel will be moving Arsenal in the right direction and they're certainly in the quarter-finals of Europa League now and I'm sure he'll be hoping he can get them better in the league, but I hope we're able to beat them and they don't move up the league!
It would be terrific if we win again because I think we've done well, we've been playing well at home and finding a bit more consistency in our home form.
We're in a period of difficult games. We had Tottenham here recently and we've been to Manchester City and Manchester United, so we're in a difficult run of games and Arsenal are included in that.
I remember when those same fixtures were brought out at the start of the season, everybody went 'Oh wow! West Ham have a really trough opening part of the season', and that's the part of the season we're in again just now.
But I have to say we want to hang in there with the top boys and we're going to keep trying to pick up as many wins as we can.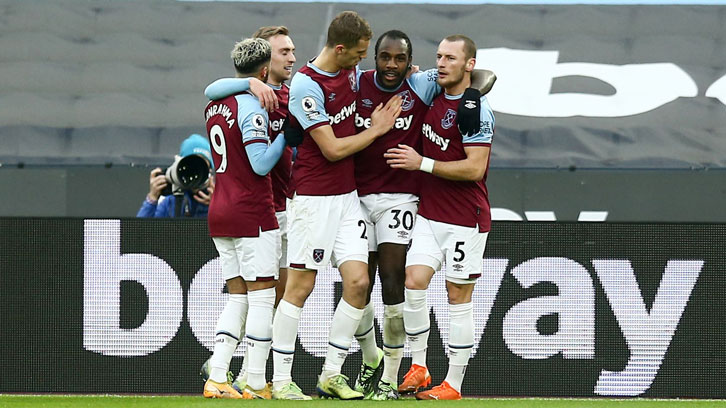 Team spirit something which all clubs need to have, however you get it.
It's actually a good question and is one we ask on all the coaching courses nowadays – how do you build team spirit?
In the end, I put it down to winning. That might sound a very simple and not good enough answer, but I think winning builds a spirit and makes things a lot easier. While you're not winning, you have to find other ways of building team spirit.
Certainly in these times when you can't go out, you can't socialise together and you can't take the players away for a few days, it's been important then that we won because we've got a good team spirit, a really group of players who have all contributed and we hope that continues.