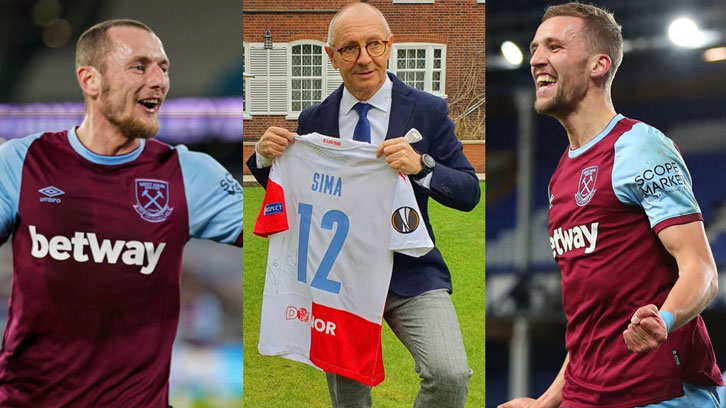 An auction supported by West Ham United stars Tomáš Souček and Vladimír Coufal, Slavia Prague and Ambassador of the Czech Republic in London Libor Sečka has raised £5,500 for the treatment of courageous young Hammer Isla Caton.
Isla, seven, was diagnosed with the rare childhood cancer neuroblastoma at the age of two, underwent lifesaving surgery at London's Great Ormond Street Hospital and had been receiving pioneering medical treatment in the Spanish city of Barcelona.
The brave young West Ham fan, from Hornchurch in Essex, suffered a relapse just before Christmas after returning to the UK, but is hoping to resume treatment next week.
Mr Sečka, who has become a big West Ham supporter following the arrivals of Souček and Coufal at London Stadium, was made aware of Isla's fight and reached out to both players and the Club, as well as their former club Slavia Prague, to help Isla's fight.
The Ambassador has secured signed shirts from Souček and Coufal and Slavia centre forward Abdallah Sima, whose goals have helped the Czech side reach the UEFA Europa League round of 16, where they face Scottish club Rangers.
An auction, which ended on Wednesday, raised £5,525 for the brave young Hammer - Coufal's shirt raised a record £2,510, Souček's £2,010 and Sima's £1,005.
Mr Sečka, who teamed up with a friend to bid for Sima's shirt after the Senegalese forward scored 19 goals in his maiden season with Slavia, was delighted by the support for the auction.
Proceeds raised from the auction will be donated to the Isla's fight fund.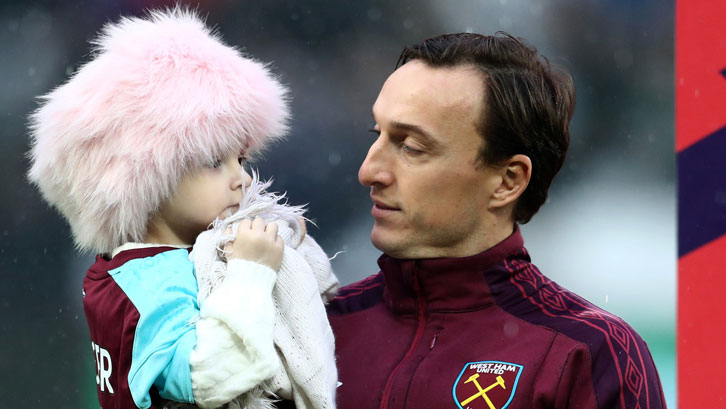 "I feel happy we managed to do something useful for little Isla in this nice gesture of human solidarity," he said. "At the same time, I am really glad we could do it jointly - the Embassy, West Ham United, Slavia Prague and the big army of fans on both sides, which is fulfilling me with hope we could do even greater things together in the future."
Souček and Coufal said: "As West Ham players, we know about this brave little girl Isla and her fight and we wanted to do what we can to help raise funds for her treatment.
"We spoke with Mr Sečka, who has become a big fan of the Hammers, and we have donated signed shirts which we hope will raise lots of money."