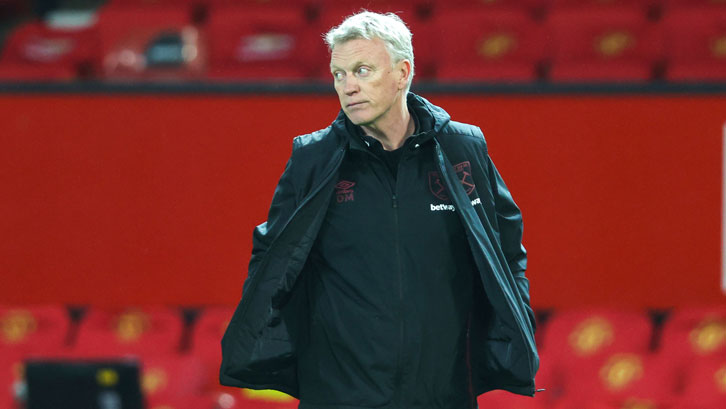 David Moyes admitted West Ham United were not at their best but were still unfortunate to lose 1-0 at Manchester United on Sunday evening.
The Hammers started slowly at Old Trafford and had failed to muster a shot on target before Craig Dawson's 53rd-minute own-goal put the home side in front.
Moyes, who had already changed formation at half-time from 5-4-1 to 4-5-1 in a bid to slow Manchester United, altered his tactics and personnel again, introducing creative attacking midfielders Saïd Benrahma and Manuel Lanzini with half-an-hour to go to good effect, but still the Hammers could not seriously test home goalkeeper Dean Henderson.
Instead, attacks broke down in the final third or a Manchester United defender threw himself in the way of a shot before it could trouble Henderson, leaving the manager frustrated.
However with his side still sitting fifth in the Premier League table with ten games left to play, Moyes was also keen to keep the overall picture in perspective.
I'm disappointed that we've lost. Parts of the game we played OK, and parts of the game we didn't.
Bits of the first half, I thought maybe the way we set up didn't quite work, so we changed it as we went on, we changed it at half-time and we changed it again later on.
Did it improve it? A little bit, yes.
In terms of how we set up, we were trying to keep Micky and Jarrod up front together and it started all right for a little while, but Manchester United grew into the game and caused us problems mainly down their left with Luke Shaw, I felt.
So, we got to half-time and I changed it and wanted to try and stop that happening quite as much.
We never really got up. We broke several times and our breaks were really poor tonight.
I didn't realise it was actually an own-goal until after the game. I thought it was Scott McTominay who scored it.
It's one of the things we've been really very good at this season, set pieces, whether it be defending them or attacking them, but tonight it wasn't our night.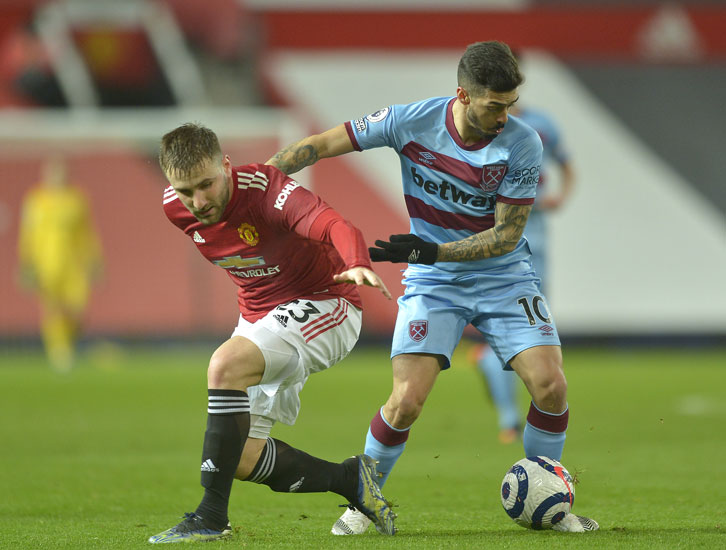 We were much better, and we played much better after we made changes, but Manchester United also had a one-goal lead then and something to protect and counter-attack on us, which we know they're very good at.
It left it a bit more open, but I thought we played a bit better, I thought the boys came on and helped us, so the last 15 or 20 minutes I thought we did quite well.
I wouldn't have done anything differently in hindsight, though.
We're getting greedy now because we're enjoying being up high in the table and winning, which we haven't had very often, so we don't feel good tonight.
I don't enjoy coming here and losing 1-0 which in its own part shows you how far we've come.
We came here in the FA Cup a few weeks ago and lost 1-0 in extra-time and we've come here tonight and lost 1-0 to a set piece, so we're disappointed with that but we've shown that we're doing much better.