David Moyes faced the media in his pre-Manchester United press conference on Friday afternoon, answering questions on his team's form, the challenge of facing the Red Devils, Mark Noble's contract extension and more.
The manager said the Hammers will head to Old Trafford in fine fettle following their victory over Leeds United on Monday, although he is under no illusions as to the quality Sunday's opponents face.
Here's what he had to say...
We were unfortunate both times we played Manchester United earlier this season
We go there with a lot of credit in the bank for how we played there a few weeks ago. We took them to extra-time and ran them close, but Manchester United have got really good qualities. We thought we probably played even better in the game at home, but we lost 3-1 in the end.
The first goal was quite obviously out of the pitch and that changed the fortunes of the game a little bit. We know how tough a game it is, Manchester United are playing well and they've only just proved that against Manchester City. It'll be a hard game.
A win would add to what we've already done this season. If we could go to Old Trafford and pick up three points it would be an incredible achievement for us. We're on a really good run since the start of the year, we're in good form, the players have taken on all the games and we're winning and keeping that record going. If we could do that at Old Trafford it would be a great achievement.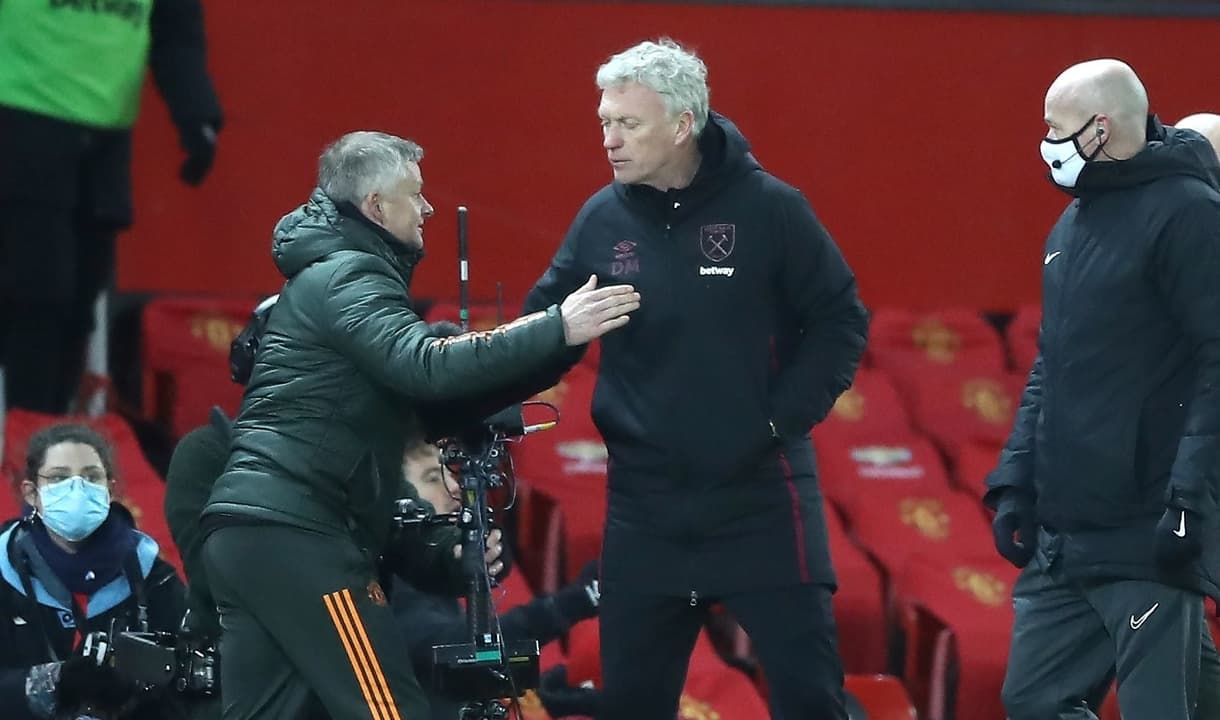 We were confident this season would be an improvement at the outset
We had goals which we set privately that we thought we could do, but the ones I will tell you were we wanted to try and avoid being in the bottom half of the league because we didn't want to go through the stress levels we had last year.
Behind the scenes we've always been positive with the players and the form we had after lockdown, that period of games gave us hope that we could do something similar when this season started.
Not only have we done that, but we've kept on from that. The players have been fantastic in everything they've done and they've gone about their job really well. Their mentality is really strong and they're enjoying it as well.
The players are doing a brilliant job and we just need to keep driving that through. We have eleven games to go and so many things can change in that period, but if we can keep the consistency up that we've shown so far, we'll give ourselves a fighting chance of being in and around that top seven or eight.
I'm delighted Mark Noble has signed for another year, and I'm sure he will be around longer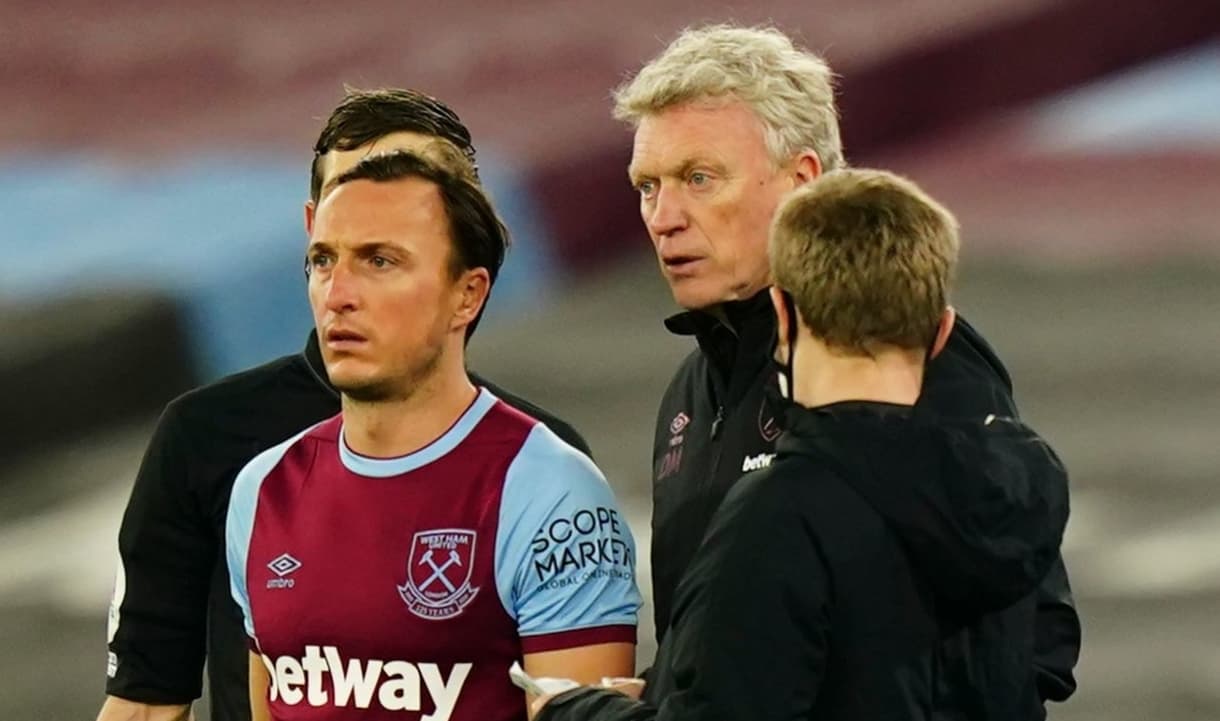 Mark's decision will be whether he wants to stay in the game after the year, it's not for any of us to make that call. Will Mark be involved with West Ham in some capacity throughout the rest of his life? I've got no doubt about that because of the years he's spent here, the effort he's put in and his commitment to the Club as it is.
So I'd expect Mark to be around, but whether it's in a coaching capacity or another capacity, who knows?
Mark's played really well in the games he's played this season too - he was very good at Old Trafford a month or so ago, he was excellent when we played Chelsea away from home. Mark's form has been very good when he has played, he's just found it quite hard to get in the side because of Tomáš Souček and Declan Rice.
The biggest thing about Mark is he's gone about that role and the position very well, he's handled himself incredibly well, and when we've had to call on him he's been very good too.
I don't want to rule out the fact that me might play further, and we might need him further than that year. Mark's said [next year] is probably his last season, but I still hope that he can continue playing. At the moment we're just glad to get him signed because he's certainly worthy of a contract for the efforts he's put in over many, many years here.
There's room for improvement with VAR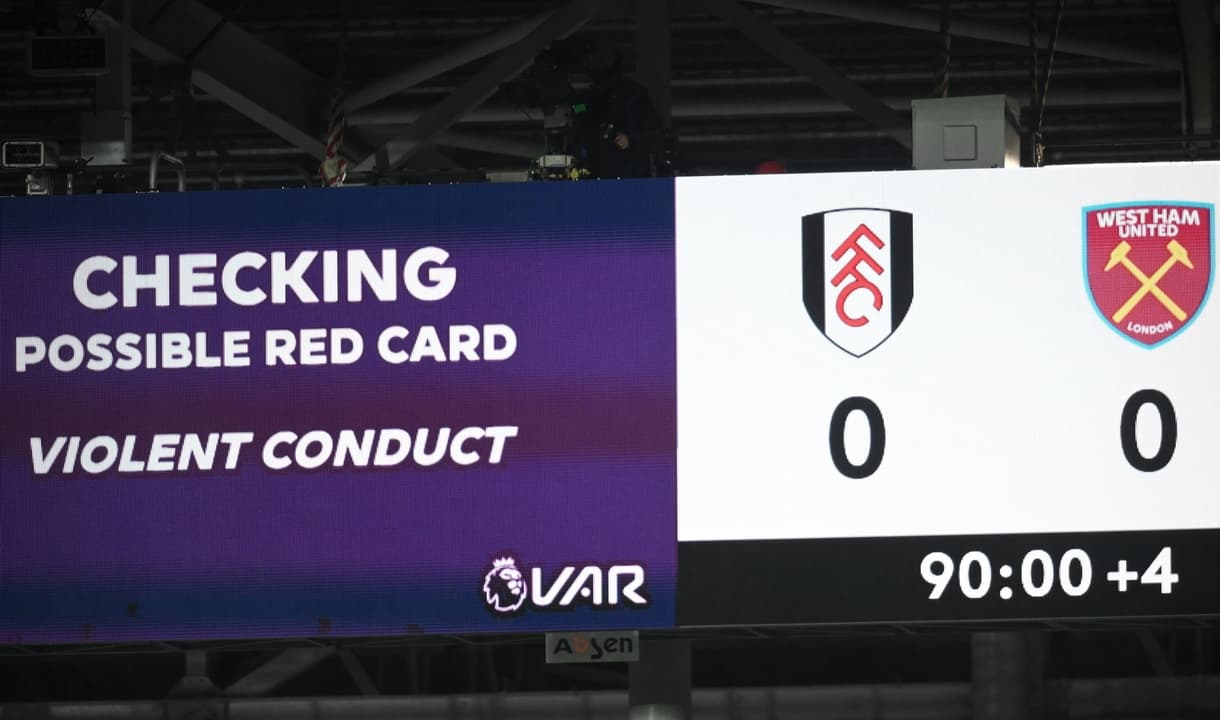 I don't think VAR has enhanced our game. I don't think there's many people in football who would say that it's made it better. I think there are parts of it which we're beginning to accept and time as well will make it easier, but I think the saddest part is that VAR is taking even more emotion out of the game. We're finding the game more sterile as it's hard to celebrate when you score a goal because you don't know whether you'll have to wait a couple of minutes to tell you whether it's been given or not.
There are parts of VAR which have enhanced [the game], but generally I'm not sure many football people would have seen VAR this season as a success.
There are parts of VAR which we have to pick up. This is why we've been sent the survey [by the Premier League]. I hope everybody will look at it, everybody has their own ideas and their thoughts on it. I think the idea is for football people to give their impression of what's happening.