Łukasz Fabiański believes he can still make improvements to his goalkeeping – and his five-year-old son Jan is demanding he make them!
The West Ham United has extended his stay with the Club until the summer of 2022 to the delight of Jan, who has become a big Hammers supporter following his father's transfer to London Stadium in 2018.
Jan gives the Irons No1 feedback after each West Ham match, including showing him photos and videos of his own goalkeeping tips taken by his mother Anna, and even put his Dad through his paces in his back garden during the COVID-19 lockdown!
With guidance from his son and goalkeeping coach Xavi Valero also working him hard on the training pitches at Rush Green every day, at the age of 35 and with nearly 400 senior appearances and more than 50 international caps to his name, the Poland international believes he can get better. 
My son is probably my biggest critic because he gave me some tough times this season so far!

Łukasz Fabiański
"My son is probably my biggest critic because he gave me some tough times this season so far!" Fabiański told West Ham TV, with a smile. "We already had some funny conversations.
"On Tuesday morning the first thing he asked me when he woke up, because he didn't see the Leeds game, was 'what was the score?' and 'did we win?' and stuff like that! That tells you in general the situation I'm finding myself in at the moment is very settled and it's very satisfying.
"At the same time I believe I have a lot of hunger in myself to develop. Since I came here, I feel working with Xavi Valero, the goalkeeping coach, helped me to develop a lot as a goalkeeper. He is very demanding and he is pushing us goalkeepers every single day, so I just want to try to get better because I still think there has been room for improvement."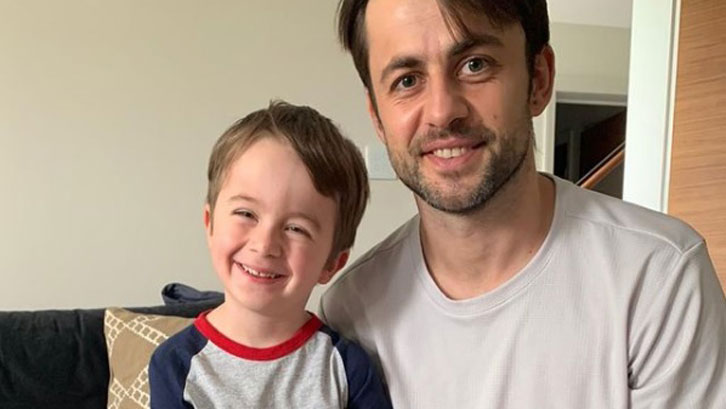 Like every Hammer, Jan is looking forward to returning to London Stadium to cheer the team on, and keep a close eye on his father's performance, when it is safe to do so.
And, having extended his stay until the end of next season, Fabiański is hopeful Jan will be part of a capacity crowd again soon.
"Actually, he was able to come to the one game we had with the fans this season [against Manchester United in December] but he cried afterwards because we lost and he gave me some stick!" he revealed.
"I think everyone just can't wait for the fans to come back to the stadium and it all looks like it's going to happen [regularly] in the next season so I think it will be great for them to come back to normal circumstances."