West Ham United manager David Moyes believes that with his players' current attitude, work rate and ability, they have every reason to set their sights high.
The Hammers will be looking to return to winning ways in the Premier League when they welcome Leeds United to London Stadium on Monday evening, and speaking in his pre-match press conference, Moyes discussed he and his players' aspirations; the strengths of this weekend's opposition; and the influence of a number of characters within the dressing room this season...
 
I'm hoping we can surprise a few people
You only need to see the level of the teams which are competing for Champions League football. There always has been that level in the Premier League.
I have to say we're big outsiders for the Champions League – there are lots of teams in there. If you watch the races at Cheltenham, quite often the big outsiders do well and come good, so I'm hoping we're one of those big outsiders and we can surprise a few people. 
I don't think we're kidding anyone on that we think we're in a position to be in that place, but with the resilience, the commitment and the determination that the players have shown, nothing would surprise me with them – it really wouldn't.
We're tough, and we know when you get an opportunity you want to try and take it. If we didn't make it, we wouldn't beat ourselves up about it, but we want to try and do everything we can to give ourselves a fighting chance of being in and amongst it.
There's always a first for everything. We've been making a few firsts this year and I'm hoping that we're able to do everything we can and challenge the top teams.
 
It's important to recognise progress has been made
At the start, if you'd have given me a top ten place, I'd have said 'thank you very much, that's an incredible season for West Ham.' It would show that progress had been made. 
We don't want to lose sight of the fact that making progress is so important. The position we're in at the moment is an incredible position to be in, so I'm hoping we can stay in it and we'll do everything we can to maintain the role we're in.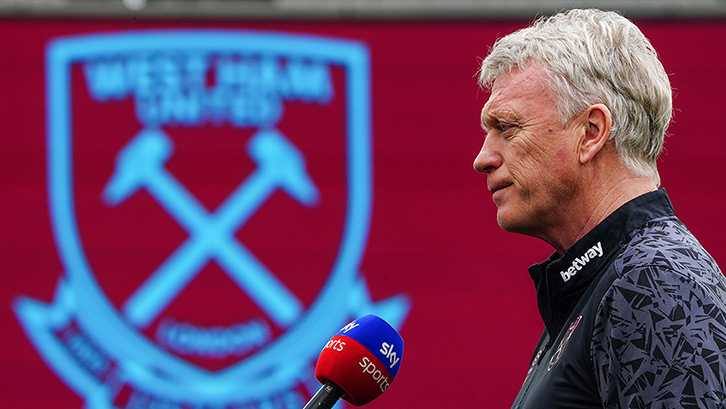 Leeds United have stepped up well this season
You have to say, for a team coming into the Premier League, Leeds United have done very well stepping up. 
When we saw Leeds in the Championship, the way they played and their momentum, it was always going to cause teams problems – and it has done. It doesn't matter who they've played, they've made chances, they've got opportunities, so we know how tough it's going to be. 
We got a good result at Elland Road and I hope we can back it up with a good result at London Stadium.
 
Declan Rice and Tomáš Souček have a lot to offer
When you get a level of consistency in your team it makes a big difference. We're fortunate at the moment that Declan Rice and Tomáš Souček have done well. We've got some injuries like every other Club has, but it's been really important that we keep those two players fit.
The big thing pleasing me is that one of them's 22, and one's 26. The potential the two of them have got going forward, the partnership, and what we could have... 
Somewhere along the line there'll be injuries or suspensions, things that change, but while they're both in the condition they're in, we're happy to take it. We're positive. 
The two of them are both athletic, they're both fit, and both of them have got great energy. We want them both to keep continuing improving, but hopefully the two of them have got a long time together and continue to give us good results.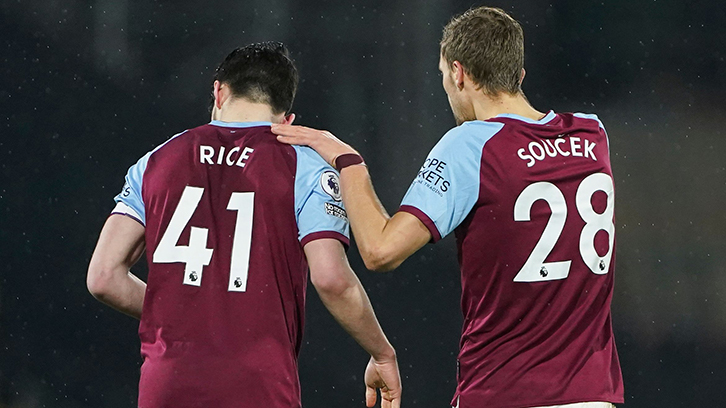 Souček and Vladimír Coufal have brought something else to the Club
I have to say Tomáš and Vladimír Coufal have both brought something else to the Club: complete humility. They're happy to be here, driving it on. 
They both came from a club, Slavia Prague, which won regularly, week-in, week-out in the Czech Republic, so I think they've brought that mentality as well. When we score one goal, we want to score a second, and we don't want to lose. I know Vladimír was really disappointed we didn't get something from Man City at the weekend. 
They've got great attitudes, both of them, and I think it's also getting passed on through the group.
 
We are a Club with a vision
I believe that West Ham were a powerhouse in London and the period the supporters will remember well was when they were the top team in London. We've got to aim to get back to that – I don't see why it shouldn't be our ambition.
If it's something that has to be done overnight, I don't know if there's any manager in the world who could do that, because you have to build up players.
First of all, we have to get in a strong position to attract good players to come. If we can make European football, I think coming to West Ham, coming to London, coming to a Club in Europe will be much more attractive as well. All of those things have to get added. 
I think players want to see a stable Club, a consistent Club, and a Club with a vision and a plan going forward.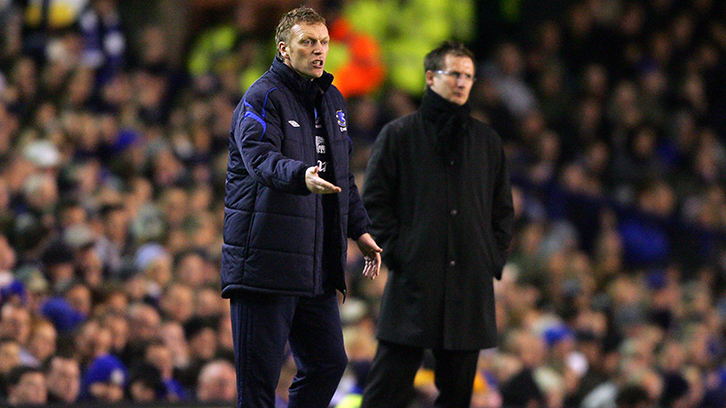 Everybody spoke incredibly highly of the late Glenn Roeder
I didn't know Glenn that well personally. I'd come up against him a few times in games, but I know that from the League Managers Association and the people around the LMA, they spoke incredibly highly of him. 
I heard Gary Neville talking about him being involved in the England set-up, which was interesting to hear as well. He seemed a really good guy. 
I was well aware of his illness for quite a while, like most people were, but for someone to lose a life so young in the world we're in is sad. 
My condolences go to his family. It's a really sad time for his family and a lot of football people who knew him well.