Interviews
Aaron Cresswell: We want to try and go as high as possible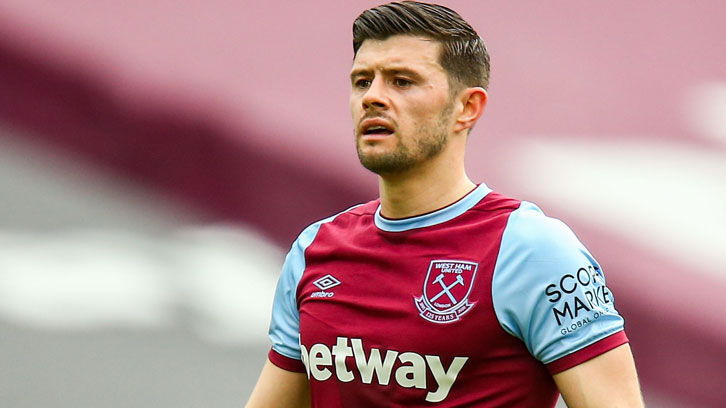 Aaron Cresswell says West Ham United are in a strong position as they head into the final 12 matches of the 2020/21 season.
The Hammers have enjoyed a productive campaign so far, reaching the last 16 of both cup competitions and winning 13 of their opening 26 Premier League fixtures. Now, with a dozen games left to play, the challenge for the Irons is to secure reward for their improvement.
Of course, there is a long way to go and with the teams from fourth to tenth only separated by a handful of points, there is plenty of competition for those coveted European spots, but Cresswell believes the Hammers are in good shape as they mount their own challenge.
We want to try and go as high as possible and we're going to give it everything we've got from now until the end of the season

Aaron Cresswell
"There are obviously 12 games to go and to be in this position is massive for us, but we don't want to be happy with where we are. We want to try and go as high as possible and we're going to give it everything we've got from now until the end of the season," insisted the No3, who was also part of the West Ham squad which finished seventh with a record 62 points in 2015/16.
West Ham host Leeds on Monday, then travel to Manchester United and host Arsenal before the international break, then travel to Wolverhampton Wanderers and host Leicester City at the start of April – a run of five matches that could go a long way to deciding how the season will pan out.
"All of them are massive games, really," Cresswell confirmed. "If we can beat those teams – Leeds, Man United and Arsenal – it will really set us up for a good run in.
"If we can give everything we've got between now and the end of the season, I don't see any reason why we certainly can't be up there and that's what we're aiming for."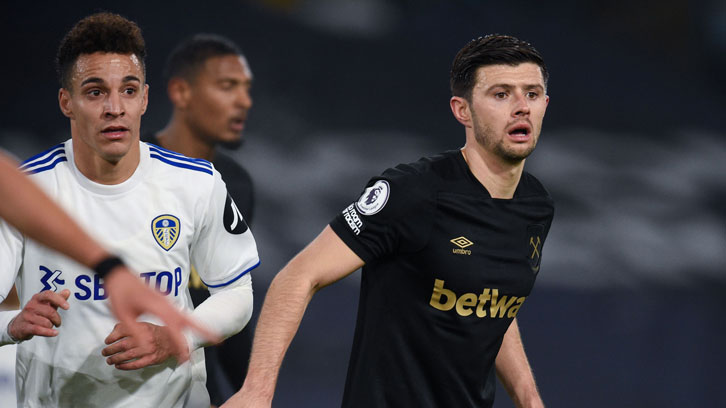 For Cresswell, a successful finish to the season would be a real positive at the end of a rollercoaster period, on and off the pitch.
The defender welcomed his second child, a daughter, into the world in February 2020, before being laid low with suspected coronavirus – these were the days before widespread testing – and spending over a week isolating in his spare bedroom.
Cresswell and his teammates then spent three months unsure if the 2019/20 season would be completed, before returning and successfully steering the Club away from relegation and then putting together a much-improved 2020/20 campaign.
In turn, West Ham's good form has given the Claret and Blue Army something to be cheerful about during what has been a difficult year for everyone – something Cresswell himself is grateful for.
"It was horrible, but I'm fully over that side of it now," he explained. "At the time, we had our baby on 21 February and it was the second week of March that everything shut down. It was scary at the time, as we didn't really know what would happen and there was no real evidence around how serious the virus was.
"It was a tough time and it has been for everyone over the past year. We're in a privileged position [as footballers] in that we can still come into work and get tested twice a week and make sure we're healthy and play football, which takes our mind off things.
"For some people, it's really tough. They can't leave the house and schools haven't been open so they've had kids at home, so I've had it very easy compared to some people and I can't and won't complain."