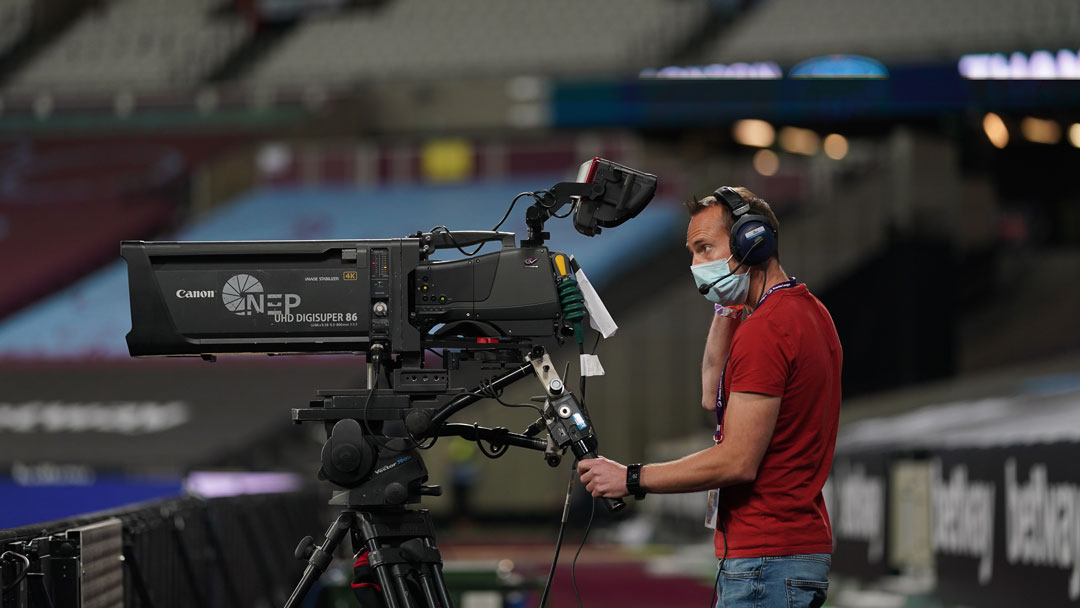 The Premier League has confirmed broadcast selection periods for the 2021/22 season.
West Ham United's opening two fixtures of the upcoming campaign have already been moved for live television coverage, with the away match at Newcastle United now being played on Sunday 15 August at 2pm, and the first home game against Leicester City now scheduled for Monday 23 August at 8pm.
Both will be screened live in the UK by Sky Sports and across the world by the Premier League's international broadcast partners.
The Premier League and its clubs will announce further broadcast selections in due course, with the season broken into periods.
Selections for period one, which also includes the final weekend in August and September should be completed by Monday 5 July.
And supporters can expect to be informed of broadcast selections for periods two to eight between the following dates:
| | | |
| --- | --- | --- |
| Selection Period | Start Date | End Date |
| Two (October fixtures) | 7 July | 6 August |
| Three (November fixtures) | 31 August | 16 September |
| Four (December and January fixtures) | 17 September | 11 October |
| Five (February fixtures) | 18 November | 14 December |
| Six (March fixtures) | 2nd working day in January | 24 January |
| Seven (April fixtures) | 27 January | 21 February |
| Eight (May fixtures) | 21 March | 4 April |
West Ham United are also competing in the UEFA Europa League group stage in 2021/22, with fixtures scheduled to take place on Thursday evenings.
Supporters should note that the Premier League fixtures held in the weekend match round following each one will be moved as a minimum to a Sunday. Further details will be provided when broadcast selections are match for each period.
The following fixtures (original dates in brackets) take place in match rounds following UEFA Europa League group-stage matches and are therefore subject to change:
West Ham United v Manchester United (Saturday 16 September)
West Ham United v Brentford (Saturday 2 October)
West Ham United v Tottenham Hotspur (Saturday 23 October)
West Ham United v Liverpool (Saturday 6 November)
Manchester City v West Ham United (Saturday 27 November)
Burnley v West Ham United (Saturday 11 December) 
With regard to the domestic cup competitions, West Ham will enter the EFL Cup at the third-round stage, which will be held in the midweek of Wednesday 22 September. The draw is expected to be held following the completion of the second round on or around 26 August. The EFL Cup will revert to two-legged semi-finals in 2021/22.
The Hammers' FA Cup campaign will also begin in the third round, which will be played over the weekend of 8/9 January 2022. Replays will return in the third and fourth rounds this season.
Finally, there will be no mid-season 'break' in 2021/22, as there was during the 2019/20 season, when each Premier League club was scheduled a fixture-free weekend.