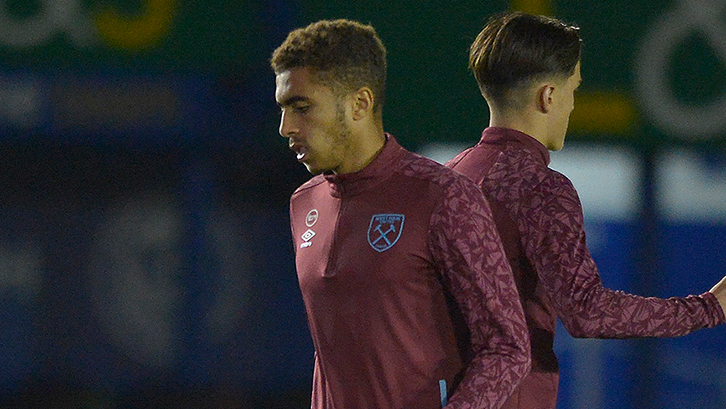 Young defender Will Greenidge is looking forward to putting a challenging last season behind him, as West Ham United U23s' preparations for 2021/22 begin to take flight.
Having enjoyed relaxing summer holidays, a small number of Academy of Football professionals returned to training on Monday morning in preparation for the upcoming pre-season training programme.
That calendar is set to kick off properly when Dmitri Halajko's U23s and Kevin Keen's U18s depart for a week's training camp in Loughborough in early July, culminating in a first fixture of the season against United Counties League side Loughborough University.
But for 19-year-old Greenidge, who only returned to the pitch in late April after five months out with injury, there is a resolve to put those troubles behind him – and start as he means to go on.
Heading into his second full season as a professional footballer, the 2019/20 Dylan Tombides Award winner sees the fresh season as a fresh opportunity to reassert his promise on the pitch.
 
There's a really good buzz around the group and the Academy as a whole, and I think everyone is excited to really get started

Will Greenidge

"It feels really good to be back in with the lads," Greenidge told whufc.com. "I've had some time to reset and now I'm ready and excited for the new season. 
"There's a really good buzz around the group and the Academy as a whole, and I think everyone is excited to really get started.
"I didn't do much really in the off-season, personally. I spent some good time with my family and friends, but it was also all about finding the balance between keeping my fitness up and allowing myself to rest and sort out some niggles I've had. 
"I'm very excited for this season coming. Last year was very frustrating for me, but now I feel like I'm in a good place and I just want to be able to get out on the pitch more often and help the boys where I can."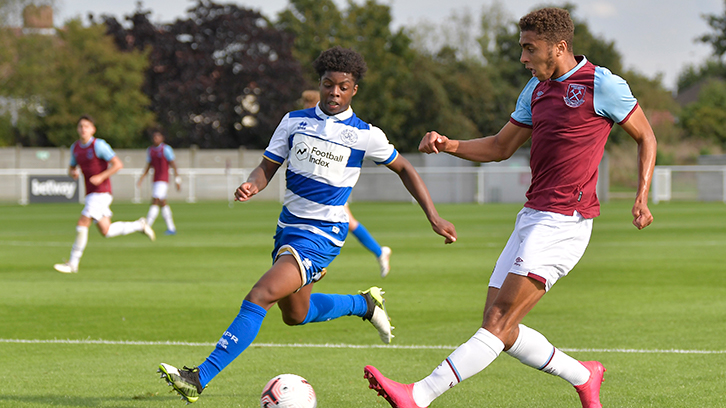 A consistent full-back capable of playing on either side of the pitch, Greenidge's 2020/21 season was limited to just seven appearances across Premier League 2 and the Papa John's Trophy after injury struck in early November.
That tally laid in stark contrast to his appearances count for the U18s the previous season, during which the defender made 20 appearances, missing only one game as his side finished second in U18 Premier League South and winning the Dylan Tombides Award as the outstanding Scholar.
For Greenidge, therefore, the next few weeks of preparation mark an opportunity to put in the hard yards, bring himself back up to peak condition and – from there – start as he means to go on.
"I don't think any player particularly enjoys early pre-season but it's very important to get a good bit of work in," he admitted.
"We're in early this season, so it gives us even more of an opportunity to get fit and set a good base for the rest of the year. 
"For me, personally, I'm just hoping not to pick up any injuries and to give myself the best chance to have a good season."