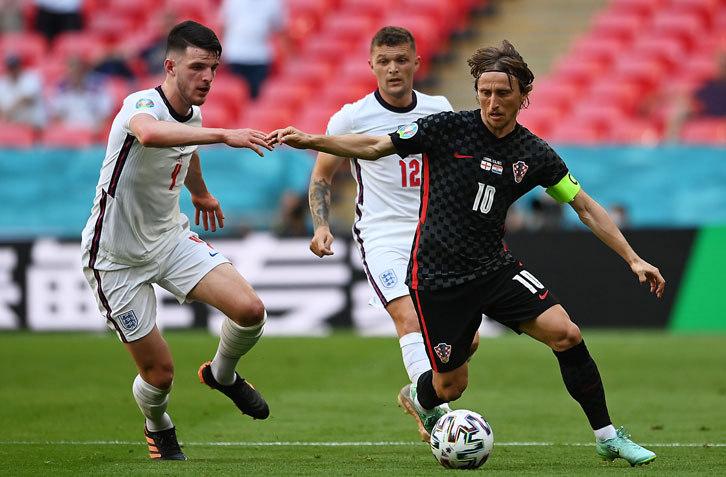 Declan Rice says his fine season with West Ham United meant he went into UEFA Euro 2020 full of confidence he could perform to the level he did in Sunday's 1-0 Group D win over Croatia.
The 22-year-old helped England produce a dominant midfield performance that stifled the likes of Luka Modrić, Ivan Perišić and Marcelo Brozović and set the foundations for a hard-earned but deserved success at a sun-soaked Wembley Stadium.
Rice's disciplined display in the deep-lying central midfield role he has excelled in for West Ham in recent seasons not only provided defensive solidity, but also gave his midfield colleagues Mason Mount and Kalvin Phillips the freedom to break forward. And it was from one Phillips foray that the decisive goal came as the Leeds United player latched onto Kyle Walker's pass and played in his Manchester City teammate Raheem Sterling to score.
Speaking to reporters after the game, the West Ham star also revealed that Croatia goalkeeper Dominik Livaković's statement that his nation's midfield was superior to England's had added extra motivation to perform on Sunday afternoon.
After the season I've had with West Ham and the performances I've had with England recently I had full confidence before the game that I could go out there and perform to a high standard

Declan Rice
"I did see the comments before the game and of course you don't want to talk too much," he began. "You want to just go out on the field and show what you can do. I thought our gameplan was excellent. We – me, Mase and Kalv – have been working on our distances and Mase and Kalv pressing and me sitting just behind them and allowing them to express themselves and having the freedom to do what they want and I think it worked really well on Sunday.
"There were always going to be spells when Croatia had the ball and we had to sit in but I thought Mase and Kalv were outstanding and we worked really well in there and it was a key battle in the game."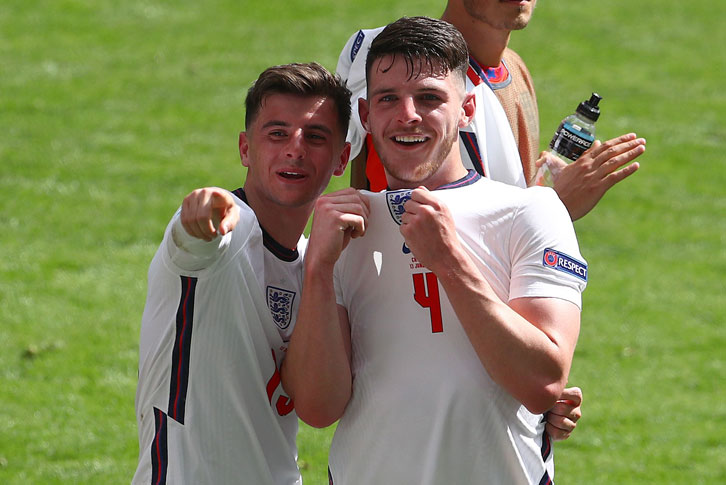 For Rice himself, Sunday's performance added yet more belief and confidence to a young player who has made giant strides forward with his own game over the past two or three seasons.
"We knew we had to be at the top level and if I'd have had asked myself two years ago to go out there and perform at a high standard, of course I'd have gone out there and done it but maybe I'd have had some doubts," he revealed.
"But on Sunday, in my mind, after the season I've had with West Ham and the performances I've had with England recently I had full confidence before the game that I could go out there and perform to a high standard and I think everyone did that."