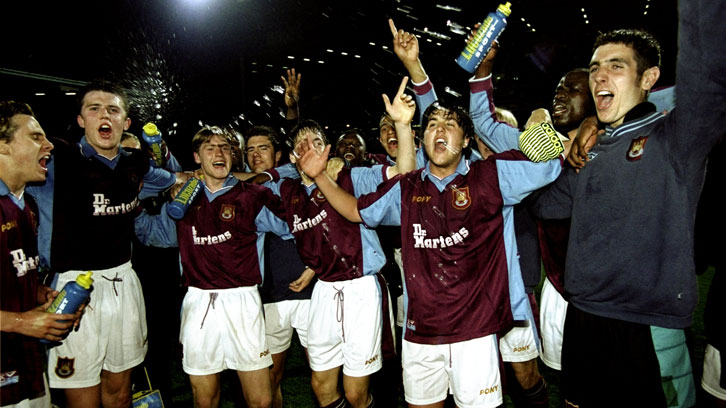 In a new series, we start an alphabetic journey through 125 years of West Ham United history…
Abandoned matches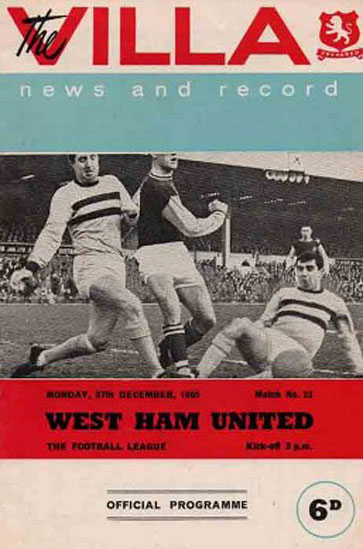 West Ham United have had eight first-team matches abandoned in their 125-year history.
The first was on 22 December 1900, when a Southern League First Division fixture with local rivals Millwall Athletic at the Memorial Grounds was called-off due to fog with 20 minutes remaining and West Ham losing 2-0. The match was replayed on 21 March 1901 and the Hammers won 1-0!
The following season, on 2 September 1901, fading light caused the Irons' first-ever meeting with Wellingborough Town to be abandoned with the score level at 1-1. Four weeks later, the two teams met again at the Memorial Grounds, and the Irons scored a 4-2 victory!
It was not until December 1936 that West Ham had another match abandoned. This time fog caused the Second Division fixture with Aston Villa at the Boleyn Ground to be called-off with the hosts leading 2-0. They won the rearranged game 2-1!
Five League matches have been abandoned since the Second World War.
The first was on 27 November 1948, when poor weather caused Grimsby Town's visit to be halted on 50 minutes with the Mariners leading 2-1. The game was rearranged for 12 February 1949, when Bill Robinson scored the only goal in a 1-0 West Ham win!
Four years later, on 29 March 1952, snow saw the Second Division fixture at Brentford called-off at half-time with the teams drawing 1-1 – the same way the rearranged match ended.
West Ham were less fortunate when the home Second Division meeting with Stoke City was abandoned due to fog seven minutes from the end on 2 January 1954. The hosts were leading 4-1 at 9the time, but the rearranged game, played in April, ended 2-2.
A freezing December 1965 saw a succession of matches postponed. The First Division fixture at Aston Villa two days after Christmas did kick-off, only to be abandoned after 30 minutes. West Ham won the rearranged match 2-1 the following February.
Most recently, the Premier League with Crystal Palace was called-off after the Boleyn Ground floodlights failed on 3 November 1997 (pictured, below), moments after Frank Lampard had equalised to make the score 2-2. The match was replayed 26 days later and John Hartson scored both goals in a 2-1 West Ham win!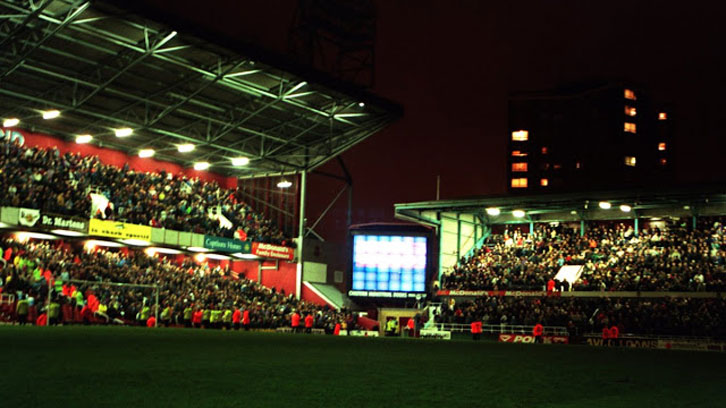 Academy of Football
It was during the late 1940s and 1950s, under the management of Charlie Paynter and Ted Fenton, that West Ham United's now world-famous Academy of Football came into being.
Fenton, in particular, was recognised as a forward-thinking coach, as evidenced in his 1960 book 'At home with the Hammers', which described his philosophies around identifying, recruiting and developing players.
Fenton was assisted by his chief scout Wally St Pier and his network of scouts, who discovered a long succession of promising local youngsters, dozens of whom went on to play first-team football in Claret and Blue.
In addition, senior players like Malcolm Allison, John Bond, Dave Sexton and Frank O'Farrell were committed to coaching and, after Fenton organised a deal for his players to visit Cassettari's Café on Barking Road, just a short distance from the Boleyn Ground, they and others would spend endless hours discussing tactics and mentoring their younger teammates.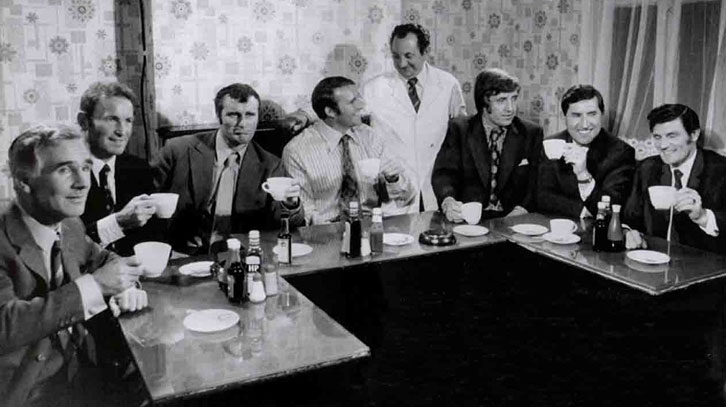 The nuclei of West Ham's 1964 FA Cup and 1965 European Cup Winners' Cup-winning teams came through the ranks, including Ronnie Boyce, John Sissons and, of course, England's 1966 FIFA World Cup-winning trio of Bobby Moore, Geoff Hurst and Martin Peters.
Over the following decades, latterly under the leadership of long-serving Academy Director Tony Carr, the Academy continued to produce the goods, including Sir Trevor Brooking, Frank Lampard Senior, Clyde Best, Tony Cottee, England's first black captain Paul Ince, Frank Lampard Junior, Rio Ferdinand, Joe Cole, Michael Carrick, Anton Ferdinand, James Tomkins, Jack Collison and current captain Mark Noble and Hammer of the Year Declan Rice.
Allens
Five players with the surname Allen have appeared for West Ham United, including three members of the same famous footballing family.
Midfielder Paul graduated from the Academy of Football in 1980 – the same year he became the youngest player to win the FA Cup (pictured).
His cousin Martin, three years his junior, joined from Queens Park Rangers in 1984 and spent a single season playing alongside Paul before the latter joined another cousin, Clive, at Tottenham Hotspur. Clive himself became the third member of the family to join West Ham, in 1992, and spent two seasons in Claret and Blue.
The other two Allens, by the way, were Tynemouth-born Robert, who made his sole appearance alongside his namesake Percy, a West Ham-born right half, against Birmingham in November 1919.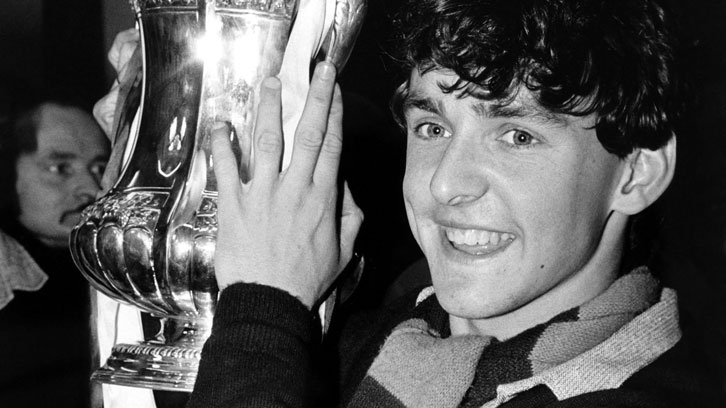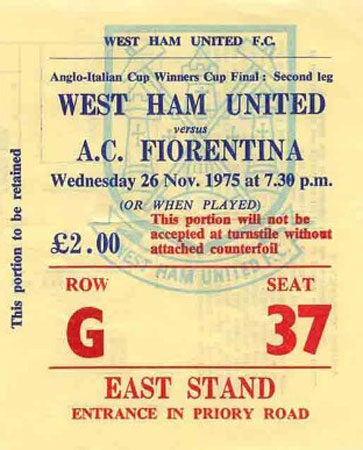 West Ham United were one of dozens of English and Italian clubs who competed with and against one another in two now-defunct competitions at the end of the previous century.
Set up in 1969, the Anglo-Italian League Cup was a short-lived two-legged 'final' which pitted the English League Cup or FA Cup winner against the Coppa Italia holders. It was held five times between 1969 and 1976, with FA Cup winners West Ham taking on Coppa Italia winners Fiorentina in the 1975 edition. The Italians won both legs 1-0.
The Anglo-Italian Cup was introduced in 1970 to help boost players' wages during a summer close-season extended by the FIFA World Cup finals. Swindon Town won the inaugural tournament, defeating Napoli in the final.
The tournament was halted in 1973, reintroduced for semi-professional clubs in 1976, renamed the Alitalia Challenge Cup in 1978, the Talbot Challenge Cup in 1981 and the Gigi Peronace Memorial, in honour of the man who organised the tournament, in 1982.
After being discontinued in 1986, the Anglo-Italian Cup returned in 1992 with all 24 second-tier English teams and eight Italian Serie B clubs taking part. West Ham qualified from their three-team group by virtue of a coin toss ahead of Bristol Rovers to reach the international stage.
There, Billy Bonds' Hammers lost 2-0 in Cremonese (pictured, below) before defeating Reggiana 2-0 and Cosenza 1-0, only for a goalless draw with Pisa at the Boleyn Ground to see them eliminated behind eventual winners Derby County.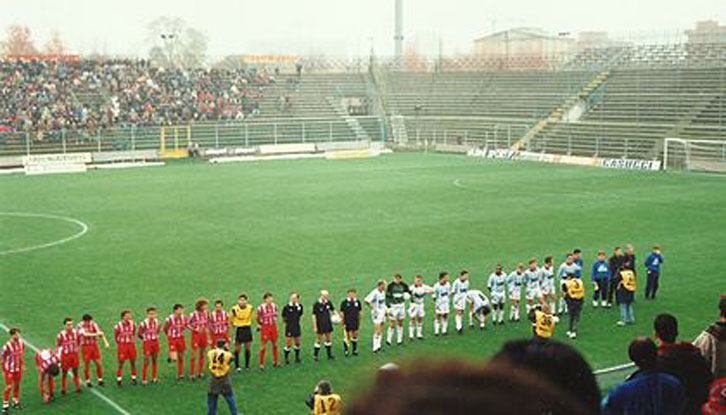 Appearances
Mark Noble famously became just the tenth player to reach 500 first-team appearances for West Ham United in July 2020, and finished the 2020/21 season with 527 to his name.
The Club captain has some way to go to catch all-time record holder Billy Bonds, though, as the two-time FA Cup-winning captain and promotion-winning manager chalked up 799 games between August 1967 and April 1988. He is followed by Frank Lampard Senior (670), Bobby Moore (647), Sir Trevor Brooking (643), Alvin Martin (596) and Jimmy Ruffell (548).
Last season, Noble passed Sir Geoff Hurst (503), Vic Watson (505) and Steve Potts (506) to reach seventh on the all-time list.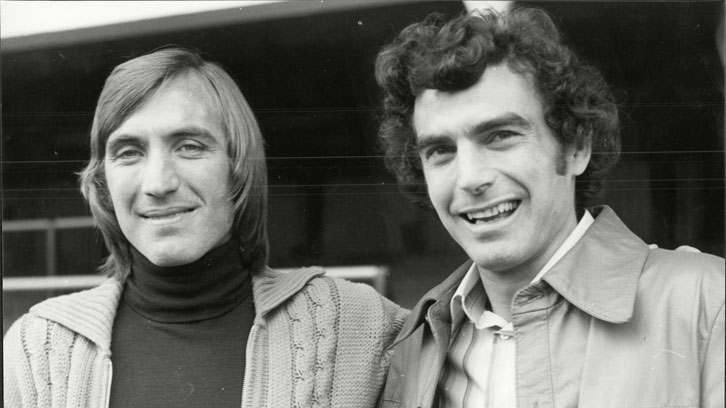 Australia
Had COVID-19 not emerged, West Ham United would have spent part of the summer of 2019 in Australia playing pre-season matches with Crystal Palace and A-League club Brisbane Roar, but the inaugural EVA Air Queensland Champions Cup was understandably postponed.
The Hammers have [Italics added] visited Australia before, though, to celebrate the Club's centenary in May 1995. The trip saw the Hammers travel the breadth of the country, taking on Western Australia in Perth, Victoria in Melbourne, and Australia's Olympic U23 squad in Sydney and Brisbane.
Player-wise, West Ham have been represented by seven Australians – winger Stan Lazaridis, who played against the Irons in 1995, midfielder Robbie Slater, goalkeeper Steve Mautone, attacking midfielder and 1999 FA Youth Cup winner Richard Garcia, defender Hayden Foxe, right-back and captain Lucas Neill and young forward Dylan Tombides, who sadly passed away in April 2014 at the age of just 20.