eSports
West Ham Esports star AC RedLac qualifies for the FIFA Global Series Playoffs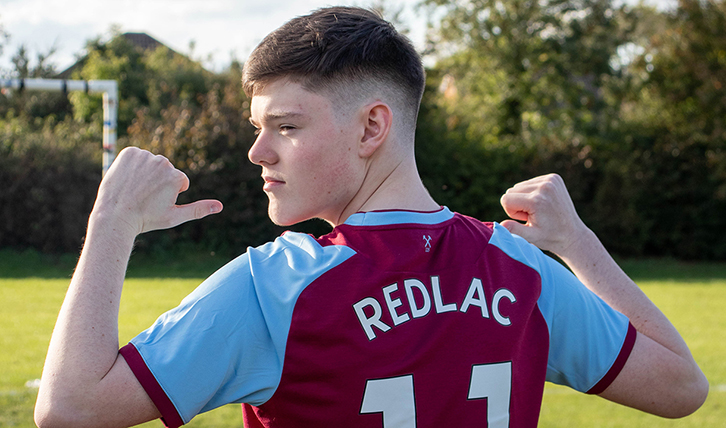 West Ham United will be represented at the end-of-season FIFA Global Series Regional Playoffs following confirmation that 18-year-old Alfie 'AC RedLac' Calder has qualified for the event.
The Xbox One player enjoyed a strong finish to his FGS campaign, a top 13-16 place finish in the final Qualifier event meaning RedLac ended the season with 1152 Global Series Points to his name – the 52nd-highest total in Europe.
While the top 64 players typically advance to the European Playoffs, a number of those spots were on offer to the winners of 30 domestic leagues worldwide – offering a route to qualification for those players who did not accrue enough points over 2020/21.
That meant that, despite playing his final Qualifier event in April, RedLac's place in the European Playoffs was not confirmed until Saturday evening, when the results of France's domestic FIFA league – eLigue 1 – led to his spot being mathematically secured.
Now, for the first time since FIFA 18 and Jamie 'Jamboo' Rigden, a West Ham professional FIFA player will represent Claret and Blue in the culmination of the FIFA season.
RedLac will now be pitted against the continent's top FIFA 21 players at the European Playoffs next month – with Xbo games taking place between 2 and 4 July.
There, he will bid to win the title of Regional Champion and – from there – be one of the top 32 players in the world to advance to the ultimate FIFA event, the FIFAe World Cup, which is scheduled to be held in-person – the first offline event since February 2020 – in London in early August.
 
Hopefully I can compete strongly when they come around and give it my best for West Ham United

AC RedLac

RedLac has a long way to go before he can begin dreaming of such heights, but can look back with pride on reaching the highly-competitive European Playoffs in such a unique season.
He told whufc.com: "It's been a hard year but I've given it my all and I'm really pleased to have reached the FGS Playoffs. 
"Hopefully I can compete strongly when they come around and give it my best for West Ham United. Come on you Irons!"
RedLac's Hammers teammates, Papsity and Jonas, finished their competitive seasons on 861 (141st on PS4 in Europe) and 389 (198th on Xbox) Global Series ranking points respectively.
For more exciting FIFA 21 and gaming content, follow the official @WestHamEsports accounts on Twitter and Instagram.
Want to step up your game with West Ham's Esports players? Watch our pros in action every week - subscribe to Twitch to learn when they go live.