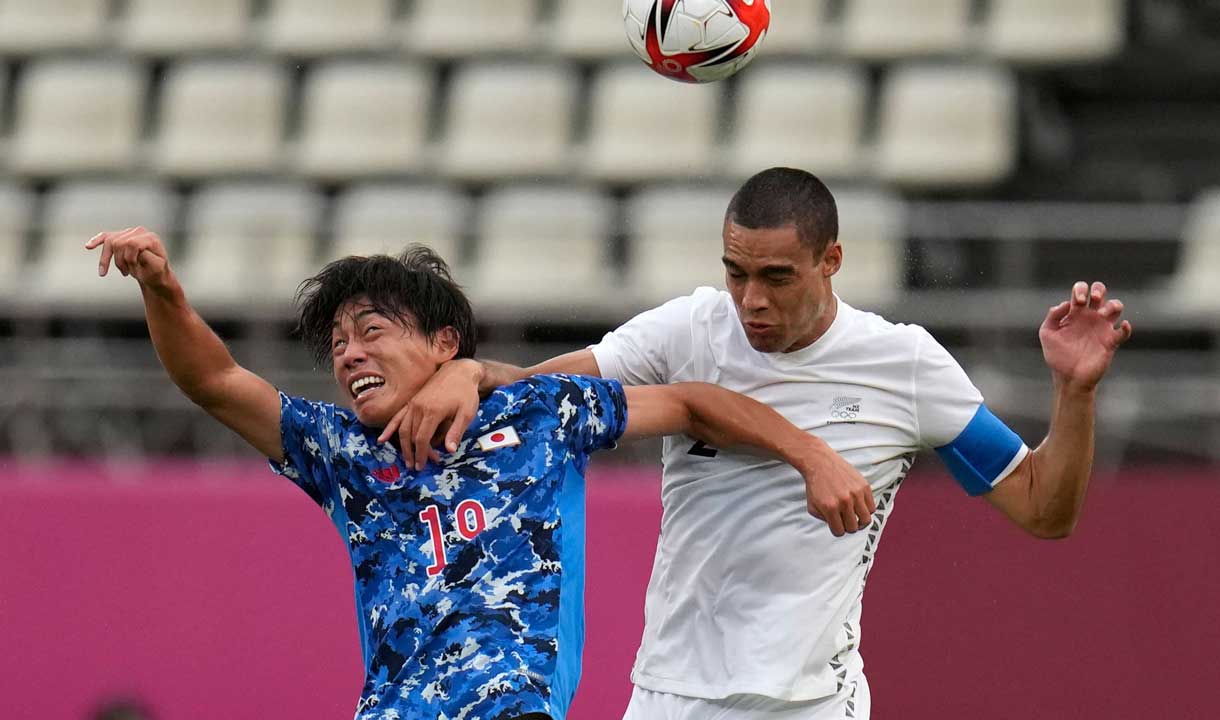 Winston Reid and New Zealand's Olympics dreams were cruelly dashed by a penalty shoot-out defat to hosts Japan on Saturday.
The Oly Whites battled out a 0-0 draw to take the quarter-final tie first to extra-time and ultimately to penalties, but it was Japan who emerged successful, winning 4-2 from the spot.
Reid, who missed the final group game against Romania with a knee injury, returned to the starting line-up in Kashima, and played 51 minutes before making way for Callium McCowatt.
New Zealand, who had progressed to the knockout stages for the first time in an Olympics tournament, gave their all in a tight contest, only to be denied from 12 yards.
Japan go on to face Spain in the semi-finals, with Mexico taking on Brazil in the other final four clash.