Saïd Benrahma has a lot to look forward to.
West Ham United's exciting attacking midfielder ended the 2020/21 campaign in fine form, helping the Hammers to secure a sixth-place Premier League finish and qualification for the UEFA Europa League group stage.
And the Algeria international has carried that form into the pre-season, producing a virtuoso performance and scoring a fine individual goal in the 6-2 victory at Celtic last time out.
As he prepares for his first full season as both a West Ham and Premier League player, Benrahma believes he will keep improving and developing as he gets more and more used to his teammates and the challenges of England's hyper-intense top-flight.
In the immediate future, too, the Irons' new No22 is relishing Saturday's pre-season fixture at Brentford – the club where he became a hero by scoring 30 goals and assisting 27 more in two unforgettable years between 2018-20, and a club which supported him following his father Mohamed's death 18 months ago.
The 26-year-old can therefore expect a hugely positive reception from both sets of fans when David Moyes' squad visit the newly-promoted Bees' Brentford Community Stadium for the first time this weekend.
Ahead of a special weekend and a special season, Benrahma sat down with West Ham TV to reflect on his time with Brentford, his encouraging debut campaign in Claret and Blue and set out his targets for 2021/22…
Saïd, we are now four weeks into pre-season and you are looking fit and sharp!
"Thank you, yes, I am very happy to be back. I was raring to get started this season so I couldn't wait to come back, I'm extremely happy. I tried to put some work in this summer to come back physically fit. Currently I feel great, and I'm back out on the pitch so I'm happy."
I think I speak for every West Ham supporter when I say we really enjoyed your performance and your goal at Celtic Park!
"Yes, it was a good match. It was my second [pre-season] match so now I'm trying to get some game time, take it one minute at a time and just enjoy it."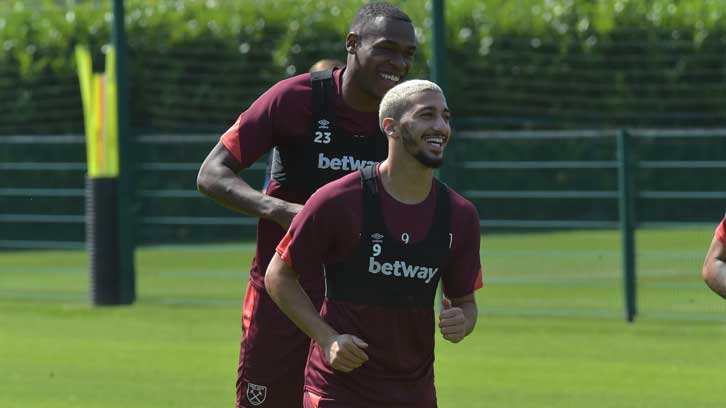 You joined us in October last year, so this will be your first full pre-season with us. How much of a difference does that make to your preparation?
"Of course, last year wasn't the same since I arrived at the end of October. So, it took a bit of time for me to adapt. Now I think that I need to do this pre-season anyway in order to be at my highest level. Because last year I missed it (pre-season) and that didn't help me.
"Of course, last year was my first season in the Premier League. In my second season we're in the Europa League so I'm super happy. I hope to contribute a strong performance in that competition and in the league, God willing."
You finished last season strongly, scoring your first goal, a vital equaliser at Brighton & Hove Albion and assisting for Michail Antonio and Tomáš Souček in important victories at Burnley and West Bromwich Albion. Presumably you want to keep that level of form going into the new season?
"No doubt, this year I'm setting myself objectives and I hope that I can achieve them. I'm excited to begin my second season, I can't wait to get started and to show everything that I can bring to this team and this Club. Of course, I'll need to have confidence, but I think that will come on its own. Now, I'm already trying to prepare myself to be ready for this season so we'll see."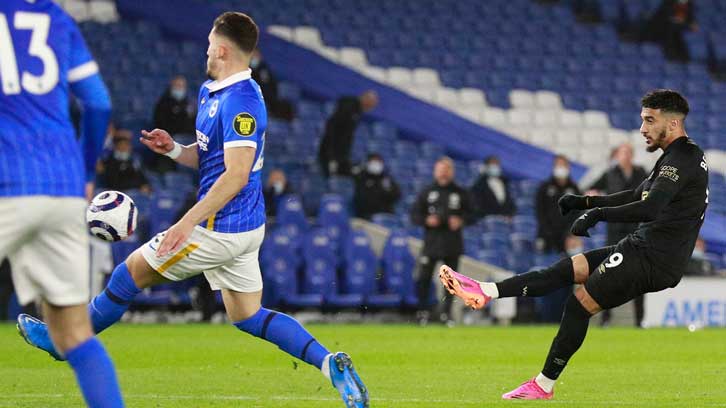 Of course, the one negative last season was that the supporters who love you on social media could not be there in person to cheer you on, but they will be back soon!
"Yes, it's always been like that, but now the fans are coming back which is great! I think it's better with the supporters there, we feel more at home.
"We saw them for the last match against Southampton. I hope the stadium will be full. I really can't wait for the fans to be there in the London Stadium. I've patiently waited because I've heard that the fans are amazing. So, I'm waiting patiently and it's exciting."
We had a very good season in 2020/21, so how do you think we can do in 2021/22?
"Honestly, I think we've got a great group, but then I think there might be some new players. So, we're going to try and do even better than last year. Whatever happens, we all have the desire to play well this year, and move the Club even further up the table, which it deserves."
Before the new season, you return to Brentford on Saturday, to a club which gave you your opportunity in English football. That will be a special occasion…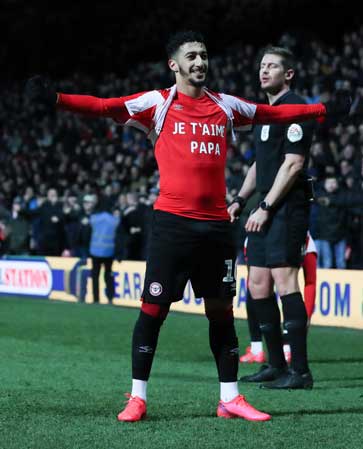 "Without a doubt, I think that Brentford is a club that gave me everything. They did give me everything, they helped me, they made me evolve and grow. Despite the fact I was only there for two years, they showed me a lot of love.
"It's special to go back, it's a friendly match but we'll also play them in the league this year.  I'm happy for them that they got promoted, it's a well-structured and well-run club. I'm very pleased that they came up to the Premier League.
"It's always weird to play against your old club. It's a team that gave me a lot, they're like my family and I won't forget that."
Brentford supported you greatly not just as a player, but as a human being after your father passed away, too?
"Yes, they really helped, like I said it's a team that gave me a lot. Even when I had this tragedy when my father died, they gave me freedom with regards to my return, they didn't make me come back.
"They said to me: 'You can come back when you're ready'. So that meant a lot to me, I won't forget that. So that's why I say that Brentford is my family."