Alphonse Areola has revealed his ambitions after joining West Ham United.
The France international goalkeeper has linked up with the Hammers on loan from Paris Saint-Germain on an initial loan deal, with an option to make the move permanent at the end of the 2021/22 season.
With a FIFA World Cup, Ligue 1 and La Liga winner's medals in his possession, Areola has already enjoyed a career that the vast majority of footballers would be delighted with, but at the age of 28 he still believes he has lots more to achieve.
The Paris-born stopper arrives in east London after a Player of the Year-winning campaign with Fulham and he is determined to demonstrate his unquestionable talent in a West Ham shirt.
With Premier League, UEFA Europa League, FA Cup and EFL Cup campaigns to look forward to, David Moyes' squad is looking ahead to an exciting and busy season, and Areola told West Ham TV he is looking forward to helping the Hammers continue to improve and ultimately challenge for trophies.
Alphonse, welcome to West Ham United!
"I'm happy. For me it was the best opportunity to sign for this Club, to sign for West Ham and to try my best to help the team."
You mentioned you have been in London this summer and obviously you played with Fulham last season, so you know this is a great city to live and work in!
"London is a great place to live and to work as well, and obviously the Premier League is one of the best leagues in the world so I really enjoyed it last season. It was tough for me and for the team, but I enjoyed playing in the Premier League. We were without the fans, but this year we will have the fans back so I can't wait to see the atmosphere."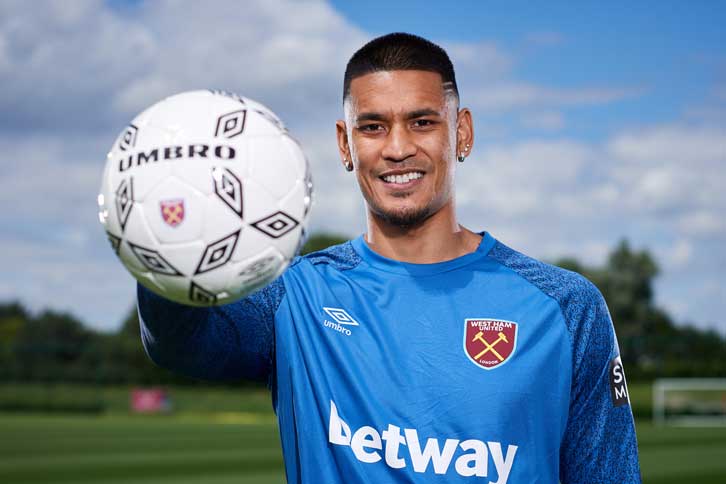 When we played Fulham last season, you performed well in both matches against West Ham, and you had a great year overall, winning Player of the Year at Craven Cottage...
"Yeah, I had a great year, but in football you have to think about the team as well, so on top of my performances the team was more important for me. So, I was sad about what happened with Fulham, but in my job I think I did a great job. I'm going to work hard and try to give my best."
Looking ahead to the future, we have a big season ahead with four competitions…
"West Ham did a big season last year. Obviously, we have the Europa League and the Premier League and the two cups, so it will be a tough season and a long season but I think we're going to enjoy it all together."
You've played for some of the biggest clubs in Europe where you were expected to win trophies. Here, we hope to win trophies, so should that be our ambition?
"I won trophies, but I am here to try to help, to give my best every day in training and of course when you're in competitions like the Premier League, the Europa League and the cups, you have to give your best every day and in every game to win titles. The ambitions of the club are here and I'm going to give my best to try to reach that."
We have a good squad of players, don't we?
"We have really good squad. I watched games last season so I know the potential and the talent in this squad, so I can't wait to start."
You're only 28, which is young for a goalkeeper, so you could still have your best years ahead of you?
"I'm still young for a goalkeeper, obviously, but to be one of the best you have to work every day, even if you have your background. You have to keep pushing, keep training and keep working so that's my aim for my time at West Ham, so let's start this season and we'll see."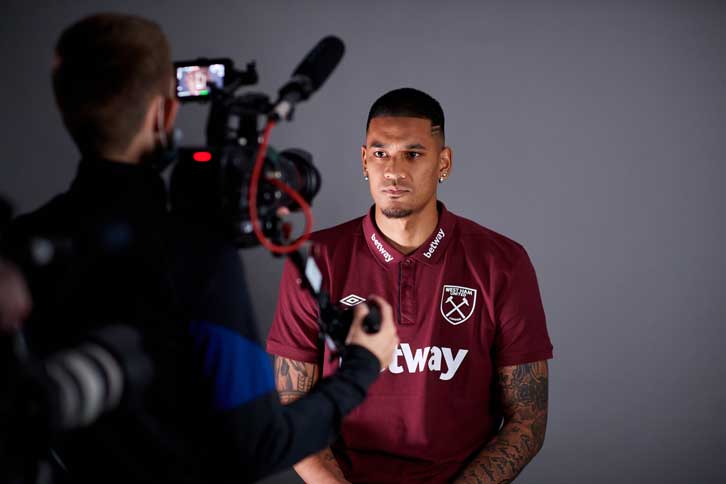 We have some good goalkeepers at this club, but you're used to strong competition for the No1 spot from your time at Paris Saint-Germain and Real Madrid?
"Of course, we are used to it and we are here for that as well, but the first thing is to think about the team. Obviously, the manager will take the decisions and we will have to respect them and to help the team. That's the main thing, to try to help the team and be the best."
You mentioned Xavi Valero and we know he is one of the best goalkeeper coaches in the world, so are you looking forward to working with him?
"Yeah, of course. Not yet about the technical stuff, but hopefully we will start to train together. We will have to talk about what I need and what he wants me to do, but we have the time. It's my first day, so let's get in."
We will welcome our supporters back this season, and you will know we have some of the most passionate supporters in the world!
"I played last year in London Stadium and it was empty but huge, so I can imagine when the supporters will be back and I think they will be a big part of our success as well. I am happy to be here, to be in the Premier League, to feel this atmosphere and see the supporters in the stadium."
West Ham is a project on the up, isn't it?
"My first day I did my medical stuff and when I came in, I felt the Club is one of the clubs that will be important in the league. We are already important, but even more this season, especially in the Europa League, so I'm going to give my best in training and be ready for the games."