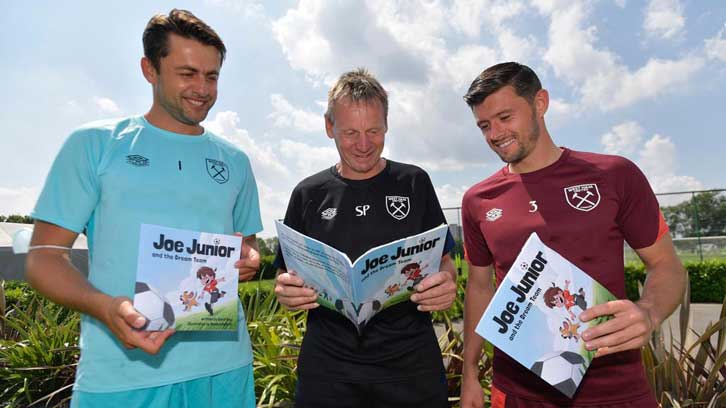 Stuart Pearce has enjoyed plenty of footballing adventures during his long and illustrious career.
The legendary former defender played 78 times for England, famously helping his country reach the semi-finals of both the 1990 FIFA World Cup and Euro 1996, while also captaining Nottingham Forest to back-to-back League Cup triumphs in 1989 and 1990.
Now, the West Ham United first-team coach has pledged his support for another exciting football story – new children's story book 'Joe Junior and the Dream Team'.
The 36-page creation of Pearce's partner and children's author Carol Day and illustrated by Braden Hallett, Joe Junior and the Dream Team is the perfect story for football's youngest supporters.
Joe starts his footballing adventures on his birthday as he has his first training session with his local football team, Durker Devils. He meets new friends, becomes part of a team and a slip up leads him to getting his nickname Joe Junior, all with his best friend Max the Dog by his side. 
Pearce enthused: "Joe loves football as much as I do. His enthusiasm is infectious, and this book is a joy to read for both children and parents. Joe Junior is perfect for young football fans."
Football fans can buy a paperback copy or download a digital edition of Joe Junior and the Dream Team now from just £3.69 by clicking here.