David Moyes was pleased with the application shown and performance levels reached by his players in Wednesday's 3-0 pre-season win at Reading.
West Ham United were full value for their second victory of the pre-season, playing some eye-catching football to overwhelm the Royals at the Select Car Leasing Stadium.
After an even opening period that saw both sides create chances, the Hammers went in front through centre-back Jeriel Dorsett's own-goal midway through the first half.
Academy of Football graduates Conor Coventry and Ben Johnson added further strikes after the break – the first a slick team move and the second an outstanding individual effort – to cement a comfortable victory.
And there was further reason for cheer as Pablo Fornals and Saïd Benrahma returned to action after their summer break, both of them sporting new squad numbers, and both impressed with their movement, work-rate and technical ability.
All in all, manager Moyes was impressed with the fitness levels and sharpness shown by his players, but knows those levels will need to rise even further as a busy, physically and mentally demanding 2021/22 season approaches.
I'm pleased tonight because we played better than we have played in the other games.
This was the first time we've brought the whole of the squad together for one game. We played a lot of the kids in Dundee and then with the two games at Leyton Orient and Northampton we split the teams up, so tonight was all the players, even though we did split them up again.
We played well. The first 20 minutes especially was a good game. They had a few chances, we had a few chances and there was a really good tempo to the game, so hopefully we'll benefit from that.
I'm trying to get back to our level at the end of last season as quickly as we can.
We're without a few players at the moment but the players who are here need to perform at that level and try to show what we want to do.
I've got to say, there were a lot of good things. Most of the players are in good condition and tonight was tough because of the warmth and Reading are probably a week ahead of us as well, so it was a good workout for the players.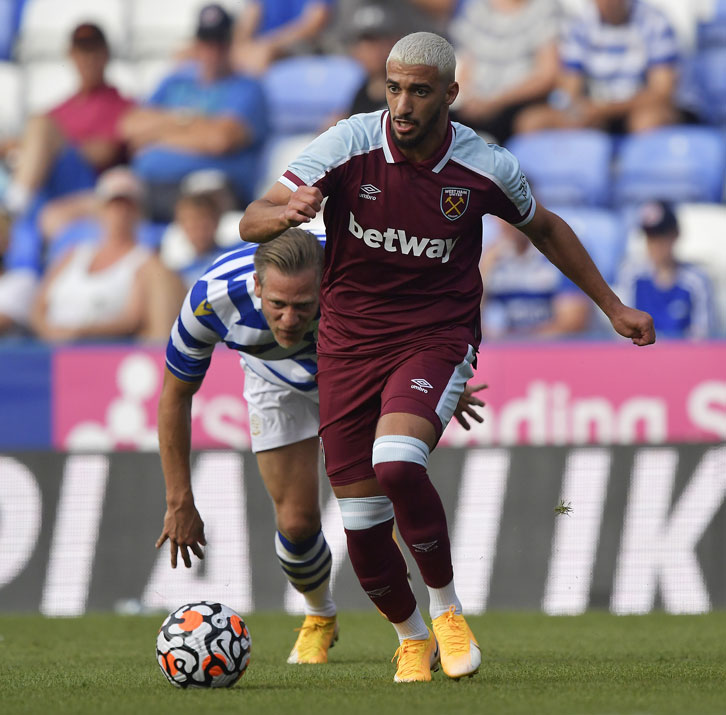 The players have got something different now and if you're not going to play for the shirt or you're not going to put any effort in or work for the team, then I don't think I'm going to have you.
You have to be someone special if you don't do that, and I don't think we've got anybody that special [that they can expect to not work for the team and still be selected].
We don't get anything for winning these games, but what we're trying to do is build momentum.
We did a bit last year when we had a short pre-season. We went to Wycombe and Ipswich with half-times and won and we wanted some more games that were more difficult and we lost to Bournemouth at home.
Winning isn't everything but we're trying to build a bit of style and get back to the level quickly.
It's difficult at the moment because we're certainly without some of our top players right now, but it's an opportunity for other players to get themselves up to the level.
We've got a lot of games next season and we're going to need them all.