A new dawn is upon West Ham United Women's team, who returned to pre-season training at Chadwell Heath at the beginning of July.
With the players having already been put through two weeks of hard work by Olli Harder and his coaching team, midfielder Dagny Brynjarsdottir has relished the opportunity of coming back to training for her first-ever pre-season with the Club.
Having been a lifelong West Ham fan, Brynjarsdottir arrived at the Hammers on a one-and-a-half-year deal from Icelandic side Selfloss in January this year, bringing with her vast experience at strong sides such as Bayern Munich and Portland Thorns.
It is those credentials of competing near the top which leave the Icelandic international convinced the year ahead looks bright for those in Claret and Blue.

Dagný, how have you enjoyed the first two weeks of pre-season?
It's been good, but tough. We have a couple of double sessions a week, when we're in from 9.30am and out at 5pm. They're the days that you get your best work in and really push yourself. 
We've only done a couple of weeks, but from what I've seen so far, everything looks really promising. We have a lot of new players who have integrated into the team really well and training overall has been going well.
I really think at this early stage that we will be able to perform better and finish higher up in the table than we did last season.
 

What do you think you can bring to the squad in your first full season here at West Ham? 
I don't think you've seen the best of me just yet. I came in with an injury and then I got COVID during the run-in at the end of the season, so everything was quite stop-start in that sense. 
My work ethic on the field is really good and one of my strengths as a midfielder is that I can score goals, which I haven't been able to do just yet at West Ham, so I want to find my goal-scoring boots before the season starts.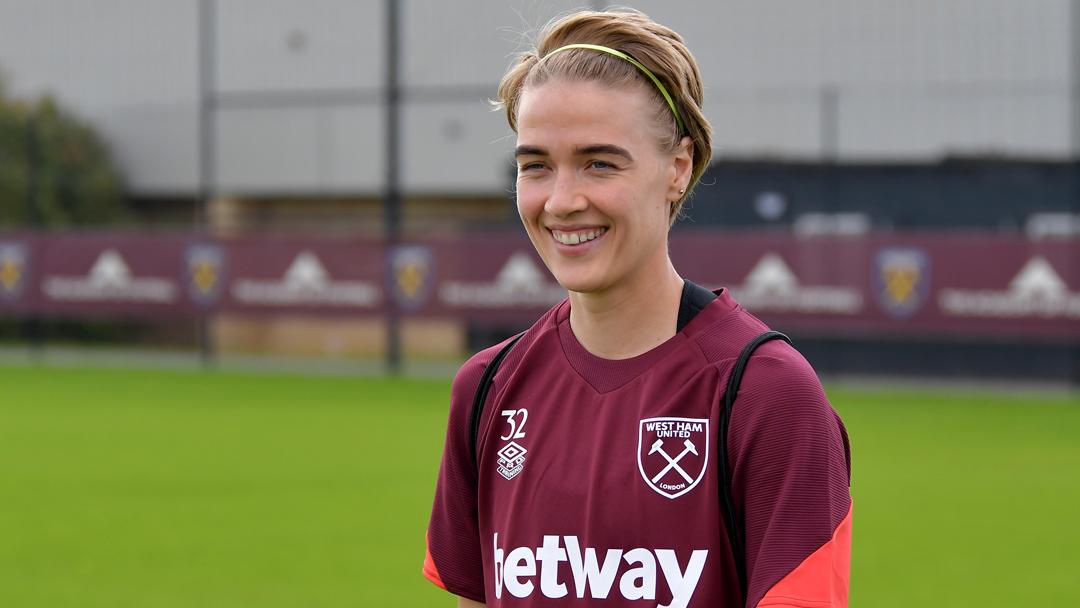 What sort of targets do you want to be hitting next season in terms of you and the team?
Personally I just want to keep improving my overall game and making sure that I'm giving my best for the team out on the pitch. 
We haven't discussed it as a team yet, but I think we need to be going into every game without fear and aiming to get three points. I, as a player, always want to be competing near the top of the table and I honestly believe that we can do that here. 
We have a good squad, but it's not always about just that, it's about which team has the best team, which includes personalities as well as ability. I think we're clicking pretty well so we can go further than people think.
 
Finally, what do you think about our new home kit?

When I first saw it, I instantly thought about the first West Ham kit that I had, and I always think back to Paolo di Canio when I see it.
It's a really nice shirt that brings back a lot of memories for me growing up as a West Ham fan and it will be a privilege to wear it this season.