West Ham United boss David Moyes faced the media in his virtual press conference on Friday afternoon ahead of Sunday's Premier League visit of Liverpool.
The Hammers host the reigning champions with hopes of extending their winning run to a seventh game and climbing back above Jürgen Klopp's men in the table.
That Moyes' side sit just two points below their visitors in the table shows the progress they have made in the 2020/21 season, and the boss wants them to take that onto the pitch on Sunday afternoon.
He also spoke about Saïd Benrahma's permanent transfer, his hopes for his Hammers team, Tomáš Souček's incredible impact and more...
We're delighted with the progress Saïd Benrahma is making
Our plan was to make it permanent in the summer, but a mild medical problem meant we had to hold it back and wait until the time was right.
Obviously we had any time to do it, and it was always going to get done. That was never in doubt, we just had to make sure the small medical issue was cleared up and we could move on from there.
I've always liked his goals and assists - he's given us a couple of assists and we're waiting for the goals, but what we've found at the moment is that he's becoming a really hard working team player for us, which we really like.
Because he's young to the Premier League, there's a lot more development and a lot more to come from him. We always said we didn't want to rush him, and we don't want to - there'll be games when we need to be patient with him and hopefully we end up turning Said into a top Premier League player.
Jesse Lingard is undergoing a medical on Friday afternoon
He's here doing a medical at the moment, but it's not complete yet so I can't really say too much more at the moment. Hopefully we might have something to announce a bit later on today.
If it goes through, he will give us more attacking options in that he can probably play in nearly all the positions along the front line and as a midfield player too.
I can't deny that we'd like another striker, we've made an offer for one or two we'd have liked to get, but for different reasons they have not been gettable. I don't want to be in a position where I bring in someone just for the sake of it.
At the moment all we're doing is focusing on the game on Sunday and trying to look at way of getting a result from that game.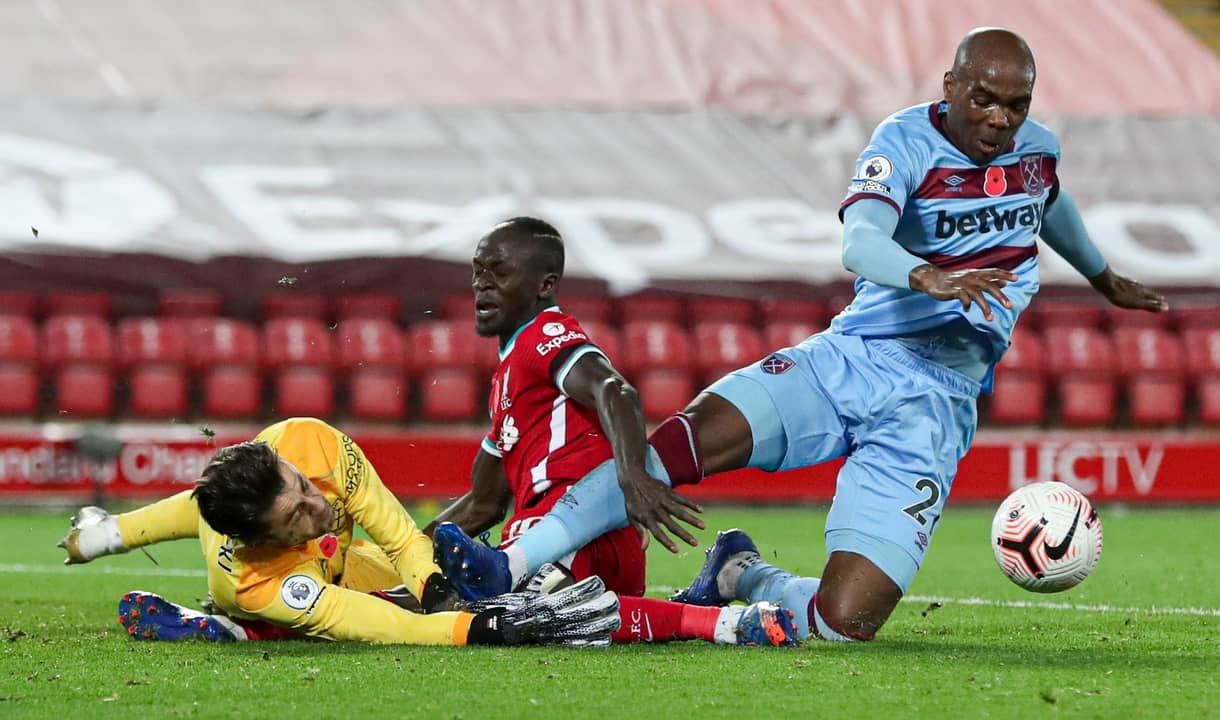 Liverpool will pose a huge test
We're really pleased with the way the players are playing and the results we've had, and we want to keep that going as long as we can.
We have an incredibly difficult challenge against Liverpool, the reigning champions, and they showed everybody they have found a bit of form in their win at Tottenham on Thursday.
It'll test us, but we want to be tested by the better teams. We want to challenge them and this will give us a good opportunity to see what we can do.
I thought they were very good against Spurs. I don't know if their form ever went away, just sometimes things don't go for you.
I think everybody is well aware of what Liverpool can do and how they can play. They've certainly proved that in recent seasons.
We've competed well against them recently
What I learned from our game at Anfield this season is that we gave away a really soft penalty kick, which was debatable. On the day we went up there and competed well.
In the games we've played Liverpool we've given them a good run for their money - a couple of mistakes cost us the game at Anfield the year before, but that's what Liverpool do.
They're relentless, they make chances, they have players who are capable of scoring out of very little. We know we're going to have to play exceptionally well, but if we play as we have been doing, and keep playing with the confidence we have, we'll give ourselves an outside chance.
I hope the extra couple of days' rest is important. At this period in time, if you get a couple of days extra on the opposition it's a good thing, but then Crystal Palace had nine days before they played us, we only had two or three, and we got the result.
There is no right or wrong way in football, you don't know how it's going to be be, but all the managers are finding it really tough because of the amount of games we've got and the way the schedule is.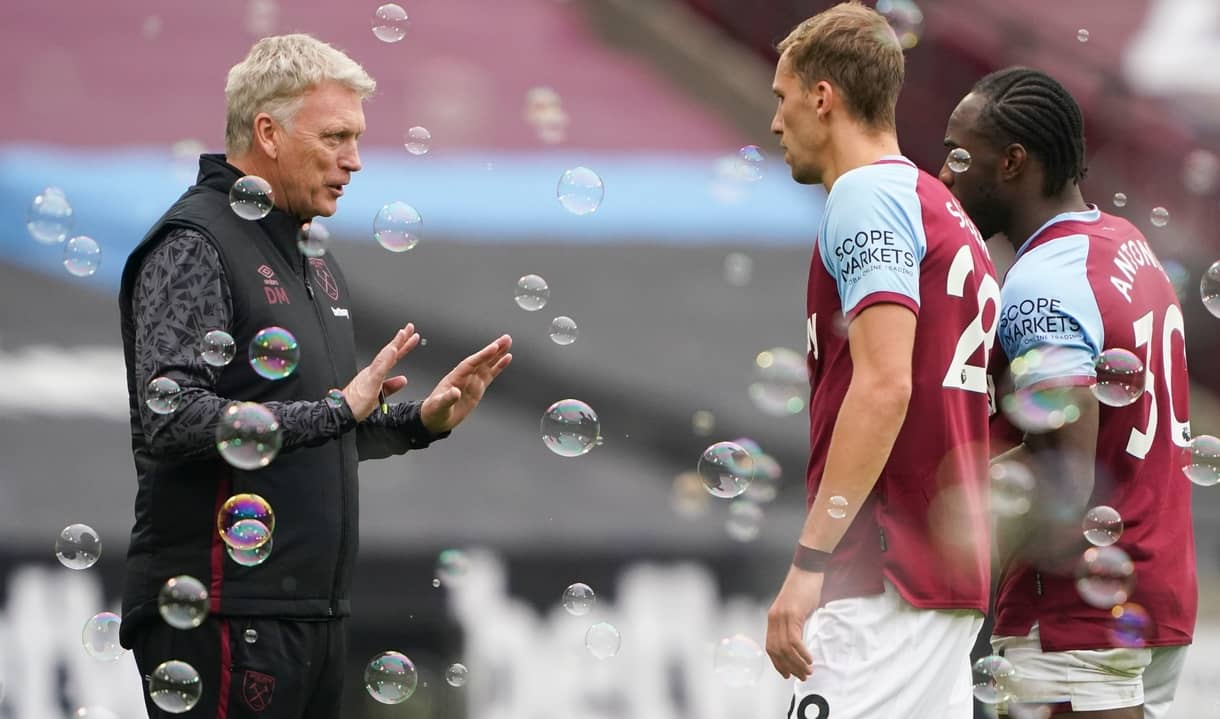 It's a year since Tomáš Souček signed and what an impact he's had
When you bring players in you're always mindful [of it they'll need time to adapt]. Tomáš had played for his club in the Champions League, he plays for the Czech Republic, he was captain of Slavia, so he was someone who was mature even though he was a young player.
For him to come in and hit the ground running was great but in many ways he had a lot of the credentials that allowed him to do that.
His goalscoring, his attitude, and the way he is around the Club has been great and we hope we can get more like him, that's for sure.
We have a great optimism around the place
The players have a great spirit around them and that comes from winning as well. You're always looking at how you can build a good team spirit and more often than not it comes from winning games. We're in a period now where we can't do things together, we can't go or dinner together etcetera, so the best team spirit you can get is around the training ground, and the atmosphere is great.
The players are doing a really good job and we're appreciating how much they're working hard for the team.