First Team
Team news: David Moyes offers considerations for Doncaster Cup tie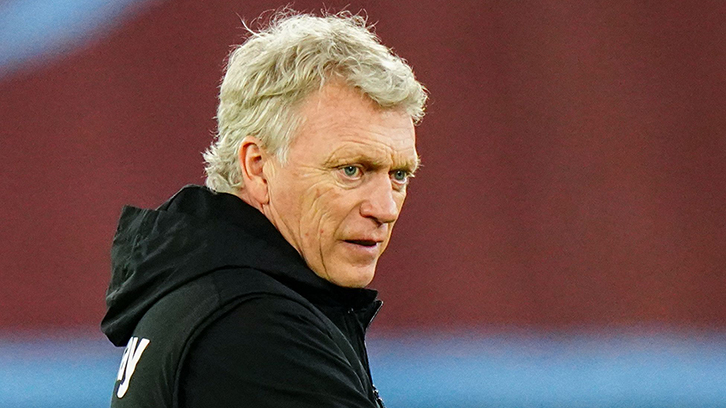 West Ham United manager David Moyes has offered an insight into his thinking with respect to his team selection considerations for Saturday afternoon's FA Cup fourth-round tie at home to Doncaster.
Speaking at his pre-match press conference, Moyes discussed the need to balance his aspirations of winning the competition with managing an intensive fixture schedule which will have encompassed seven matches over the course of January.
The manager is therefore looking to name as strong a side as possible, while limiting the potential for injuries to arise.
"I want to win the FA Cup if I can, I really do," Moyes explained.
"I want to be strong in the Cup competitions, but I've also got to be mindful of the amount of games we're playing. I think it's really beginning to take its toll on so many clubs. We've been good with injuries and I want to keep it that way at the moment. 
"Obviously we've had a couple of injures, like everybody else, but I've got a squad of players and I'll use the squad of players. My intention is to be as strong as I feel as I can be for this game."
"I think that'll be the same for every club. Every club will make their own decision. I think the difference with us is the amount of games we've got. We've got Crystal Palace on Tuesday night – but Crystal Palace don't play tomorrow. 
"We've just come out of two big wins against Burnley and West Brom, so if you don't look at the bigger picture and where the players are and what we're trying to do, it becomes difficult."
West Ham's match-winner in those aforementioned two games was centre-forward Michail Antonio, making his second and third consecutive starts respectively following his recovery from long-term injury.
Moyes is therefore mindful of the need to stagger such a recovery, especially with the No30 back in such impressive form in front of goal already.
"I think there's part of Michail Antonio that needs a rhythm," he explained. "I think if you look at his best form, he sometimes needs to get picked up when he's a bit rusty at the start, but then he gets into full flow.
"We want to keep Michy going but obviously we started him off at Southampton with 20 minutes, then we gave him 30 minutes, then we got him into 90 minutes – a bit longer than maybe we wanted in some games – but I do think it's the way to get Michy back up to full fitness.
"Whatever he's doing at the moment, he's doing a great job, because he's come up with two massively important goals in two big games for us."