David Moyes hailed the resilience of his West Ham United team yet again after the Hammers made it four clean sheets in a row with a 1-0 Premier League win over Burnley.
The Irons remain unbeaten in five games since before Christmas in all competitions thanks to Michail Antonio's early goal and another resolute, hard-working defensive performance at London Stadium.
Moyes' men are now up to eighth in the table and just three points off the top four ahead of Tuesday's home game with West Bromwich Albion.
While he was pleased with Saturday's result, and with a run of just four defeats in 20 matches in all competitions, he told West Ham TV he is demanding more from his team going forward.
We're not the old West Ham any more, we're the new West Ham and we're going to try to become even better.
There's so much more that we can do, and that we'd like to do, and hopefully we can show it.
It needs time and there will be periods when it's not going so well. There'll be periods when it is, but we're certainly not settling for where we are. We're already told the players to get their heads on Tuesday night because we need another good performance.
Burnley have been tough for me wherever I've been and here we've had some poor days against them for different reasons, not just the football.
It was well-earned and hard-earned for the result today, because we needed some players to step up really well.
Angelo Ogbonna and Craig Dawson both played very, very well today.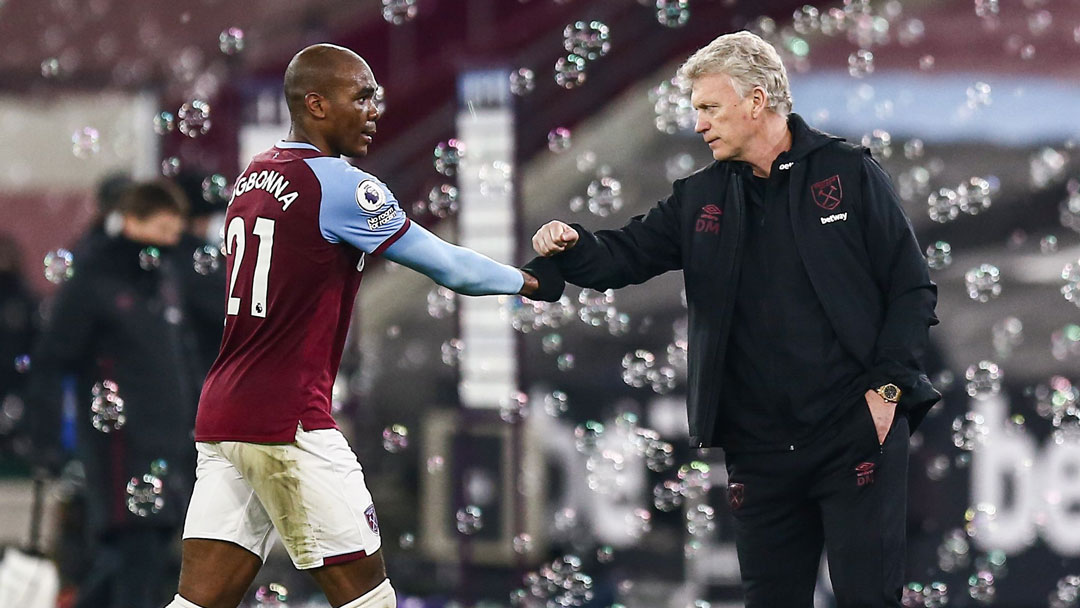 Our goal showed what we can do well, and if I'm critical of anything it would be that we didn't do it often enough or well enough after that.
I did think it was a really good bit of play for the goal. We worked on a couple of things that we wanted to do and that was one of them.
We wanted to get good crosses into the box at the right times.
We didn't pass the ball well enough when we had opportunities to play better after that and that sort of culminated in us getting locked into a hard-fought challenging for the first and second balls for long periods of the game.
We have kept four clean sheets in a row and we are pleased with that because I don't think you win games without them.
You always have a chance of picking up a point if you don't concede a goal, and that was very good.
The disappointing thing today was that the creative players didn't play well enough to give us an edge and get us a second or third goal, but I do think that there are games where the defenders have to stand up and be counted and today was one of them.
Maybe Tuesday night will be when the forward players have to stand up and be counted and show their ability and take their chances, and make good chances.
We've got another big week coming up with West Brom on Tuesday and Doncaster in the FA Cup next Saturday, but they all feel like big weeks!
We're really focused on trying to keep going and we're not getting carried away with where we are and how we're doing because the league table can change around very quickly.