Women
Flaherty: We're starting a new era at West Ham United women's team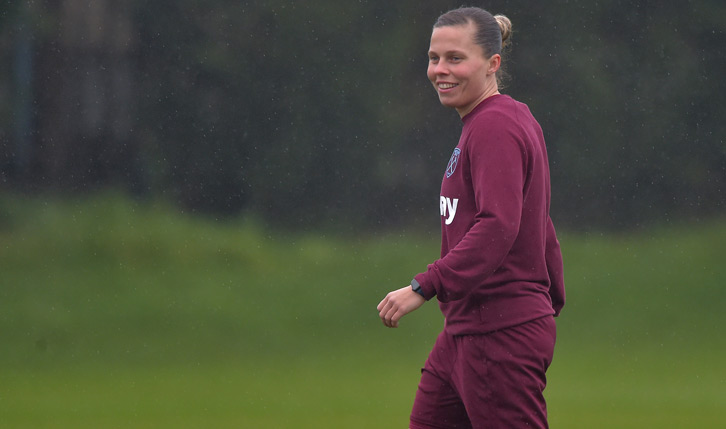 West Ham United women's captain Gilly Flaherty says this weekend's Barclays FA Women's Super League match against Tottenham Hotspur is the first in a new era for the team. 
Sunday's fixture at home to Spurs will be the first in charge for new manager Olli Harder, who joined the Hammers over the festive break. 
Every player is excited for the future under the new boss, according to captain Flaherty, as the side look forward to the remainder of the 2020/21 season.
This weekend's match is the first in a new era for the West Ham United women's team and we cannot wait to get going.

Gilly Flaherty
"A new year brings new beginnings on the pitch, and on behalf of the squad I would like to welcome our new manager, Olli Harder, to the Club," Flaherty wrote in her column for the Official Matchday Programme.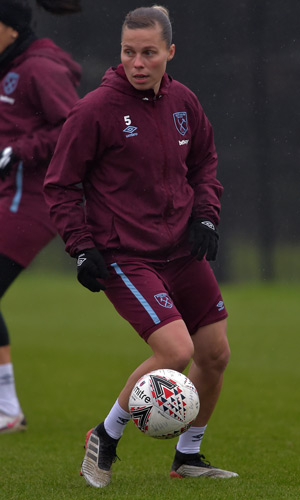 "We've had the opportunity over the last fortnight to work closely with Olli and get a good grip on his style and philosophy, and every single person involved with the team is excited for what the future holds. This weekend's match is the first in a new era for the West Ham United women's team and we cannot wait to get going."
Having seen the team battle back to claim a more-than-deserved share of the points away to Tottenham in the first match of the season, thanks to Adriana Leon's stunning equaliser, Flaherty is eager for the side to begin 2021 with a victory this weekend.
She continued: "It was against Tottenham Hotspur that we opened the 2020/21 season back in September, in what was a hard-fought and physical fixture. 
"I think we were very unlucky to not take the three points that day and, while neither side has enjoyed the first half of the season that we hoped for, we know this match is a huge opportunity to begin the new year in the best possible way: with a big performance and three points."
Captain Gilly Flaherty's full notes can be read in this weekend's Official Women's Matchday Programme! 
Containing an in-depth interview with new manager Olli Harder on his ambitions for West Ham United, his playing philosophy and the long-term goals for the Club. Sunday's issue of the Matchday Programme also features a look at Harder's career before joining the Hammers, while goalkeeper Courtney Brosnan also reveals the quote that has inspired her journey into football. 
Flaherty also stars in a new feature looking at her numerous tattoos, and the meanings behind them! 
Issue Six of the 2020/21 West Ham United women's Official Matchday Programme will be available digitally on whufc.com from Saturday, and can be purchased online through Ignition Sports Media here for just £2 plus postage and packaging!