West Ham Tv
David Moyes: The players were great in Everton win

David Moyes has rewarded his players' outstanding commitment with a belated Christmas holiday following West Ham United's 1-0 New Year's Day win at Everton.
The Hammers completed an unbeaten festive season as a resilient defensive performance, a second clean sheet in successive Premier League matches and Tomas Souček's late goal secured a rare victory at Goodison Park.
Manager Moyes was rightly proud of his squad's performance against his former club, where West Ham made light of playing their third game in six days and the loss of Lukasz Fabiański to a thigh injury in the warm-up and Ryan Fredericks pre-match to a positive COVID test.
He has now given his squad four days off, during which batteries can be recharged and the Rush Green training ground can undergo a deep clean ahead of their return next week...
The players were great tonight. When you consider that was our third game in six days, we'd picked up a couple of draws, so to pick up three points tonight was a really big win for us.
We definitely made a point of not mentioning to the players that we'd played three games in six days, but I had mentioned it because I felt it was unfair, and I'm sure other teams got similar schedules and felt the same.
We came through it well, anyway.
We're growing with every game we play.
We know we're not ready to compete with the top teams, but we're getting closer and I'd say all the games we've played against them, we've given them all a game.
We gave another top team who had a chance to go second in the league tonight a game and in the end we got three points, thankfully.

Tomas Souček is someone who scores goals.
I didn't think it was his best performance tonight, but his goals are really important to us and we'll look to keep adding if we can.
It was great to get Michail Antonio back tonight for another 30 minutes, too. We'll keep building him up and there was no reaction in his hamstring which was very good.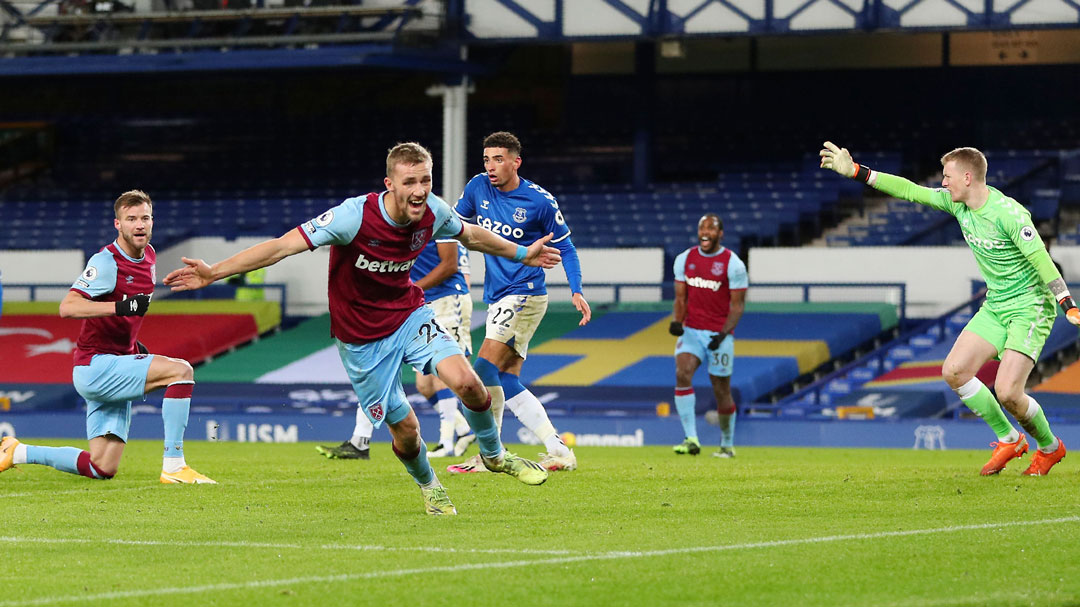 If the players are not going to come on board, they won't play, and they're all on board.
I've been asked a lot about Said Benrahma and tonight, for me, he was a team player as much as anything, as much as he's an individual who makes things happen.
I want team players and I thought he was a great team player tonight. Said played really well and hopefully he'll improve.
We don't think everyone we bring in will go into the team right away. They have to earn it and show what they can do, but I think he did really well tonight.
I've got to say, the staff I've got are very, very good and there has been a massive improvement in the players overall in their fitness and their mentality.
We've obviously added players who've had a little bit more and we need to add more players who are going to do that because I think that's where football is and where football is going
We need to look to add speed and energy, because we need more, but overall I thought the effort tonight was excellent.
None of them complained. A couple of them got a bit of cramp and tiredness, which you'd expect, but the ones who played all three games did excellent.
We're glad we're back playing football and we've had a lot of games, but we've got a COVID case at the moment, so we're going to give the players four days off and I think they deserve it because they've played three games in six days.
We'll give the training ground a good clean, which we've done many times, so we'll do that again. 
We lost Lukasz Fabiański before kick-off with a thigh injury, so we can't afford to lose too many players because it would have an effect.