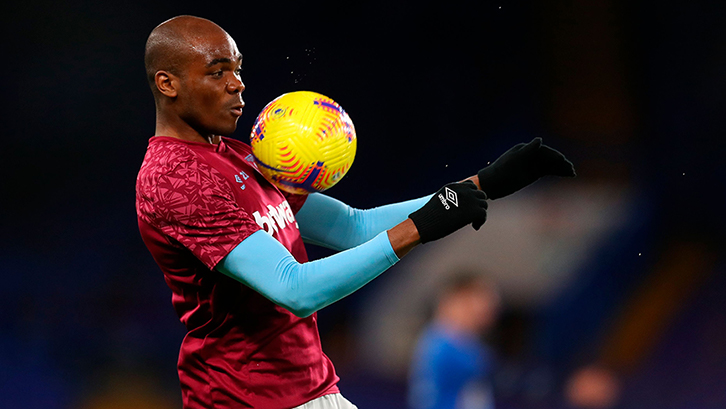 Nobody could ever accuse West Ham United defender Angelo Ogbonna of not leaving everything out there on the pitch.
The Italian international is a leader within the Irons' backline, throwing himself into blocks and tackles and using all of his experience to read the game naturally and position himself accordingly.
Such attributes were put to the test during West Ham's recent 0-0 draw at in-form Southampton, which kicked off just 52 hours after the Hammers showed their mettle in twice battling back to claim a point against Brighton & Hove Albion.
But while Ogbonna admits he would like to have won both games, he also feels that getting those results was indicative of an augmenting resilience within the Club – an upgrade instilled by manager David Moyes during his first year back in charge of the Irons.
"Since the manager came in, we've changed the mentality," the 32-year-old explained. "The mentality is totally different. Now when we concede, we don't give up. We know we will have our chances. We want to compete against any team.
"I think it was a positive point against Southampton. We knew that they would play differently to last year: they press a lot, with a high intensity, and the way they play for us wasn't easy because we didn't have a lot of time to prepare.  We were travelling so we spent just a couple of hours together at home. 
"I think it was a great result. We struggled in the first 15 to 20 minutes, but then we stuck at it and I think it was a really good point.
"The most important thing was to not concede. We wanted to get back into our shape and I think we did brilliantly."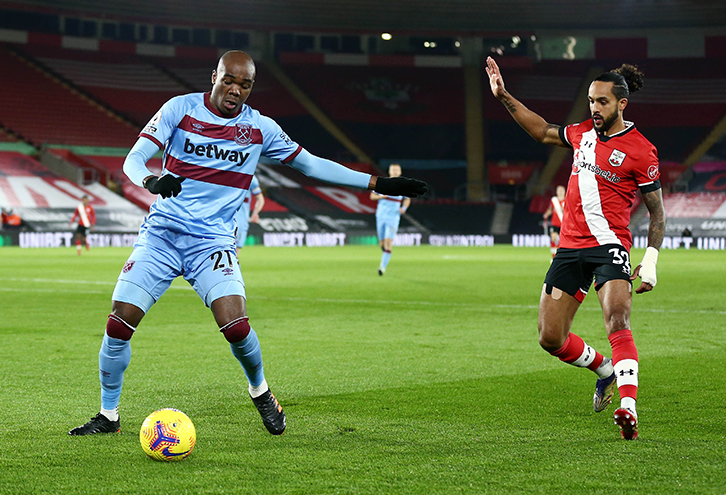 The Irons' next challenge – another quick turnaround over the festive period – will see them travel to Goodison Park on New Year's Day to face high-flying Everton.
Due to positive COVID-19 tests within the Manchester City squad, the Toffees' match against the Citizens – due to be played on Monday evening – was postponed.
The rescheduling means that Everton will have had three days' greater rest since their last Premier League match – a 1-0 win at Sheffield United on Boxing Day – during which time the Hammers will have played twice more.
Yet Ogbonna feels his team are focusing on their own considerable strengths above all else.
"We don't look at an advantage or not," he explained. "I think we are totally different in that now, because we are looking at us and what we can give and achieve.
"We know every game is important. We don't need any excuses.
"It was important to finish the year like we did and it's important to start again in the New Year. I think our performances since the lockdown have been really high, our stats have been really high, so the majority of games have been positive."
The Italian centre-back celebrated a positive milestone over the festive period, making his 150th Premier League appearance in the 2-2 draw against Brighton at London Stadium.
Now in his sixth season in east London, Ogbonna is relishing the unpredictable and ever-challenging nature life of life playing in the Premier League.
"150 games in the Premier League is very important because you never know how things can go," he smiled. 
"In the Premier League, the game is very fast. You play a lot of games. Even in this strange year, with the pandemic, you've got many games. 
"It's not easy, and to be competitive on that stage all the time I think is a nice target. Even during Christmas time where we play one day, the other day we don't, then we play again the next, it's good. I think it's a very good achievement.
"I look back on it and I've grown up a lot, both as a man and a player. The first games were really hard – every striker is quick, you have to be tough and the referee likes to let it play – so it's been a very interesting journey I think. 
"I'm very happy, my family's happy – that's the most important thing – and then things come in a positive way. I think we are on the right path."