Reaction
David Moyes: We showed character, effort, desire and commitment to beat Tottenham
For David Moyes, the only negative thing about West Ham United's 2-1 Premier League win over Tottenham Hotspur was that the Claret and Blue Army were not at London Stadium to witness it.
The roar from the Hammers dugout at the final whistle was loud, but nothing compared to the noise the West Ham supporters would have made had they been allowed to attend Sunday's dramatic victory.
The ongoing COVID-19 pandemic means matches must be played behind-closed-doors, but Moyes said the Irons could feel the support from afar as Michail Antonio and Jesse Lingard put the hosts 2-0 up, before a determined defensive effort and a bit of good fortune denied Spurs a late equaliser after Lucas Moura had headed them back into things.
For Moyes, who recorded his first career victory over Jose Mourinho as a manager, it was another performance from his team to be proud of as West Ham climbed back into the Premier League's top four.
Did I enjoy it? I'm not sure I enjoyed the final 20 minutes, but I certainly enjoyed it when the final whistle went!
It was tough and rough for us in the last 20 minutes or so, trying to contain then, but we did do.
Let me tell the supporters, the atmosphere in the dressing room was fantastic after the game.
There is a great spirit in there and we had a good moment or two with each other. We're right on it and we want to stay there.
We hope the supporters will be back in before the end of the season because we don't want them to be missing these moments.
I think they would have enjoyed bits of it. I don't think they'd have enjoyed the last 20 or 30 minutes like we didn't from the touchline.
We started the game well and got a goal and actually in the next period I felt we had a chance to get a second goal, but we didn't get it, and then we started giving the ball away too easily.
The way I look at it, is there room for improvement? There certainly is.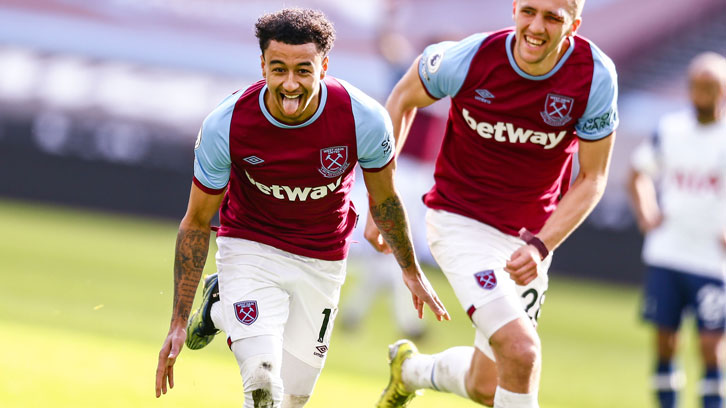 When we got the second goal just after half-time, not that we wanted to, but it meant that we could say 'Come on then Tottenham, let's see if you can open us up'.
I think this might be Jesse's best-ever run of goalscoring at the moment! He's done very well for us, we want him to enjoy his football, we want everybody to see what he can bring and we want him to keep doing what he is doing.
What we were waiting on after that was a third opportunity to get a goal, but their goal from a corner was a bit disappointing and gave them a real lift.
The last 20 minutes was brilliant defending and part of football is that you have to show character, effort, desire and commitment because if you don't have them in the first place, you can't have a good team.
You might have a team that wins a game now and again but when you're not at your best, which I would say is quite often through a season, you need all those other things to shine through and thankfully they are shining through at the Club at the moment.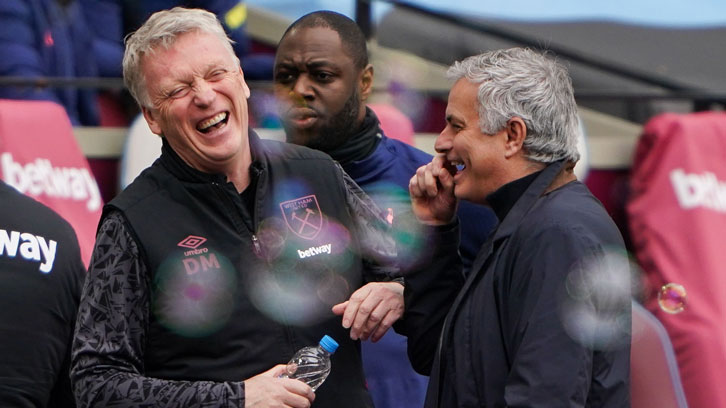 I have to go back to the lockdown because the boys came back and were brilliant, and staying up last year was still a great achievement because of the position we were in.
Now, we've got a group who have visions and ideas of other things, but we're going to keep our feet on the ground see what we can do.
I will certainly being having a glass of red wine this evening, as I was going home last year trying to avoid relegation and having more than a glass of red to make it feel a bit easier, and now I'm going home and actually enjoying it because of our results!