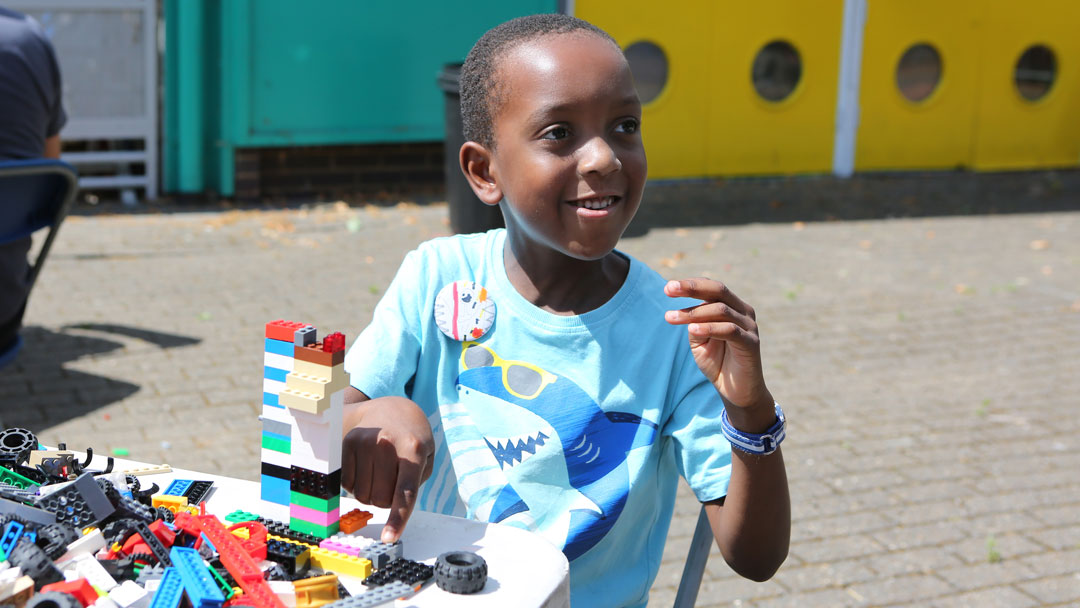 Ambition, Aspire, Achieve trustee and former Newham Recorder editor Colin Grainger on how West Ham United's charity partner provides opportunities for children and young people across east London...
When West Ham United kindly allowed us to turn the spotlight on the vital work of our charity a year ago, we could never have known what the world would look like 12 months later.
The pressures on Ambition, Aspire, Achieve (AAA) this past year have been huge but we are pleased to be able to confirm that we have continued to provide services to our area's most disadvantaged, vulnerable and at risk families throughout the year. 
In the four years since we started AAA, we have been able to help transform the lives of young people in the Newham and east London area by building confidence and expanding minds.
We are working with disaffected young people, trying to help them bridge into adulthood and expand their lives, and in some cases, keep out of trouble

Kevin Jenkins
AAA founder Kevin Jenkins said: "The one to one work with disabled and disadvantaged young people is vital and is helping us to change lives.
"Many children in our communities need help realising their ambitions. There is so much they can aspire to and what they can achieve is incredible."
Last March, we were lucky to be able to stage what was supposed to be the first of many fundraising events. One of our patrons, Newham-born actor and comedian Ricky Grover, and a stellar line-up of top-rated comedians staged a charity show for us at the Backyard Comedy Club in Bethnal Green to help raise funds for our future work.
"It was a pleasure for all of us because we know that the money raised is being used for such great things," said Grover.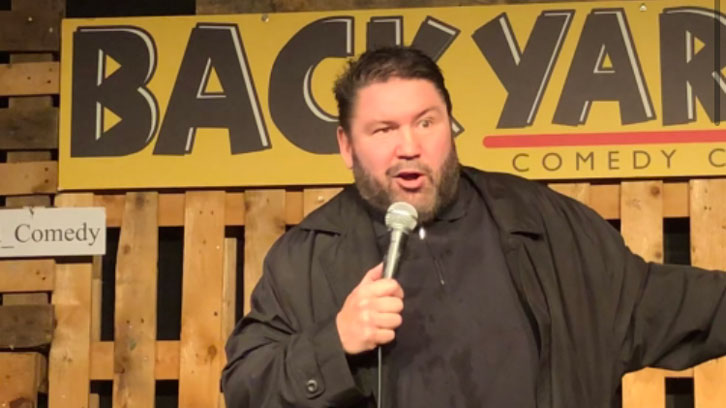 Sadly, all of our other planned fundraising activities for last year had to be cancelled or postponed due to the pandemic, and we have worked hard to find new ways to raise the essential funds we need to continue our work. We have been exceptionally grateful for the numerous supporters who have enabled us to do this. 
And because of our classification as a charity working with the most vulnerable, our work with children was able to continue on at our two hubs, the Terence Brown Arc In The Park in Canning Town and the Glyn Hopkin Abbey Hub in Stratford, as well as our vital outreach work in the community.
Jenkins believes AAA can help achieve positive change for Newham's young people.
"We are working with disaffected young people, trying to help them bridge into adulthood and expand their lives, and in some cases, keep out of trouble. It's about giving opportunities as well as support," he said.
So far, we have been able to provide intensive support and rehabilitation, mentoring and guidance. This will continue to expand.
We had to adapt, with safety, social distancing and a variety of other measures implemented. There was training for staff and new signage and a whole range of things to grapple with. But after many months, mask wearing and such things sadly became the norm.
AAA Chief Executive Jonny Boux said: "The last year has been one of great challenge and we have had to adapt our ways of working during a period like no other. 
"At the centre of our approach was a determination to continue to provide as much support as possible for children, young people and the families we work with, particular those who were hit hardest by the crisis.
"When our hubs had to close, albeit temporarily, our team worked hard to deliver emergency support, vital food supplies, activity packs and regular door to door support for those who access our services regularly."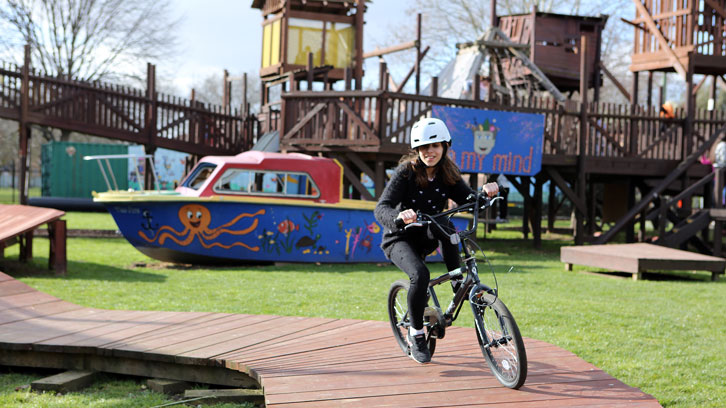 With extra measures in place we re-opened and delivered a summer programme going right through the October half term reaching over 200 young people. There were also youth clubs and short breaks for young people with additional needs.
Boux said the demand for our work shows just how much it had been – and indeed still is – needed during these difficult times, especially for the most vulnerable.
Our toughest challenge was our annual Christmas Toy Appeal for disadvantaged children. It seemed impossible without a network of drop off points all over Newham for people to leave toys and then closure of big firms and factories meant we lost donors. But instead, we moved online, opening up ways for people to donate money and gifts.
More than 2,000 parcels arrived via Amazon and were taken to our toy warehouse to join the other 10,000 we were able to purchase from money donated and then re-packaged safely for the children.
Bosses matched money raised by their workers. Donations came from all over. It was a truly magnificent effort over seven long weeks, seven days a week, sometimes more than 12 hours each day. The appeal was able to help the most number of children ever – almost 3,000 youngsters and their families, who were able to wake up on Christmas morning to a full stocking.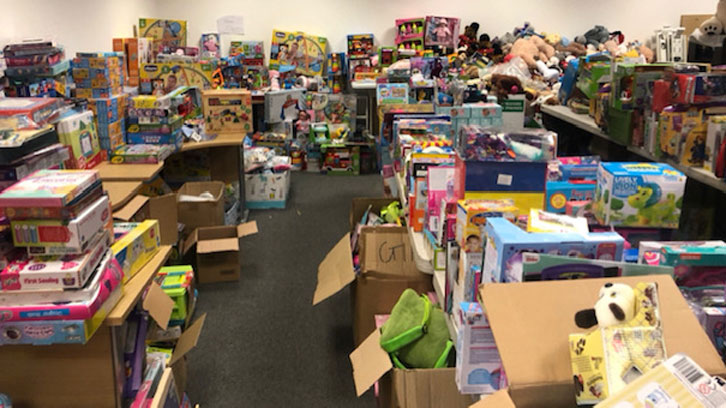 We are especially grateful for the support given to the appeal from the Irons Supporting Food Banks who ensured that each of the children referred had a Christmas chocolate selection pack, and to the Club itself for their wonderful generosity in ensuring that this lifeline for the community was able to reach its goals.
The thank yous from families brought a tear to our eyes. One parent said: "I have struggled with my mental health this year and to be honest I did not think about presents this Christmas. To receive all this has made me very emotional that people are still looking out for one another."
Another said: "These gifts made such a difference. We had a choice between heating and eating or presents. Now we can have them all."
Another part of our work has been providing care packages of food and other essentials, delivered to people's homes weekly.
Another mother told us: "Thank you for the food and toys. My eldest son was in tears at how nice it was that people would do this for us."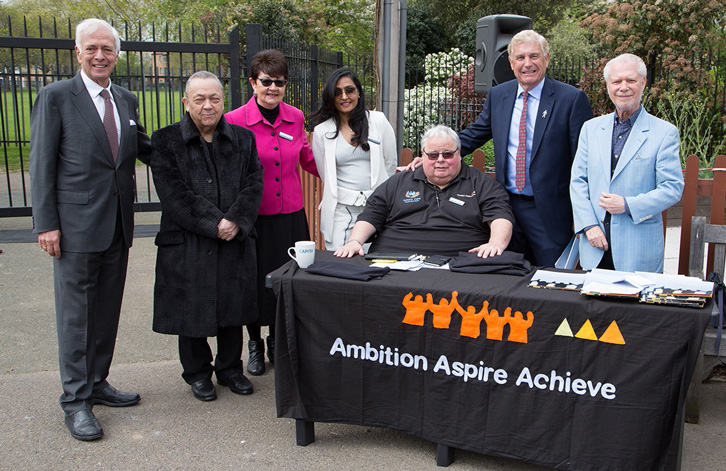 During the year we moved some of our vital services online as restrictions continue. We were able to establish a pool of Chromebooks which we were able to loan out to our families who needed them for schoolwork and engagement with our services, as over 80% of our families have no other way to access these services. 
Looking ahead, next along with all our regular work, is our annual Easter Egg appeal for local children and their families. We will be physically extending both our Hub centres, which will enable us to work with even more children in 2021.
We are developing an outdoor learning wood in Stratford, increasing our weekly play and youth activities and extending our work with young people with disabilities and special needs. We are also putting in place new and ongoing programmes supporting the most vulnerable young people who have made a retrograde progress over the past year due to COVID-19 supporting them to progress and move forward positively.
If you are interested in learning more about AAA or would like to support us in any way, you can learn more about our work at:
For direct contact and to help us help those who need it, speak to Kevin Jenkins on 07860 487727 or email him at [email protected].