Interviews
Sir Trevor Brooking: The quality of the football and the signings have been excellent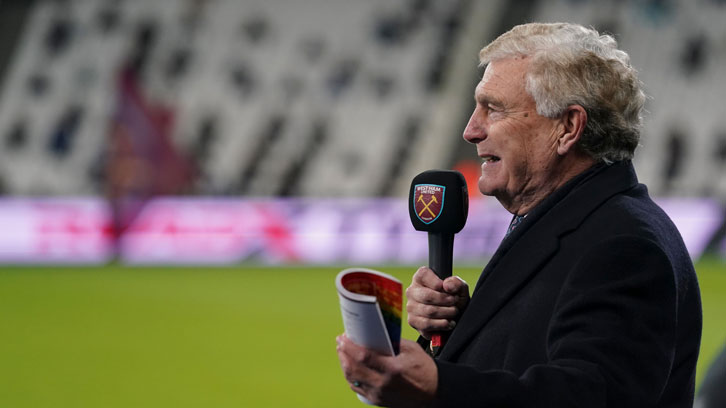 West Ham United supporters go into Sunday's Premier League derby with Tottenham Hotspur in positive mood – Sir Trevor Brooking among them.
The Hammers are fifth in the table and on impressive runs of one defeat in their last ten and six wins in their previous eight top-flight matches.
Those impressive numbers are the result of a combination of factors, according to five-time Hammer of the Year and two-time FA Cup winner Sir Trevor.
The lifelong West Ham supporter was a regular spectator at London Stadium when the rules allowed but, since a tightening of COVID-19 restrictions, has been, like the rest of us, watching David Moyes' improving side in action on television.
There are fewer better judges of football matches than Sir Trevor so, ahead of Sunday's game, Evening Standard correspondent Ken Dyer asked his long-time friend for an assessment of the way things have gone so far in 2020/21 – and how they could go in the future.
The quality of football, particularly away from home, has been excellent and there can't be a West Ham fan around who would disagree that this has been an excellent season so far

Sir Trevor Brooking
"David and his coaching team have done terrifically well," said Sir Trevor, who played 647 times in Claret and Blue, scoring 102 goals. "Not only has the team improved results but more importantly, particularly in away games, they have passed the ball really well and look a unit worthy of being in the top half of the Premier League table and are certainly not in a false position.
"Yes, there have been a couple of times when we've been fortunate but, in the main, we've thoroughly deserved the victories. Our defence has been especially strong with Angelo Ogbonna and Craig Dawson looking so solid together and with Vladimír Coufal looking a real 'snip' at £5 million.
"If you look through the team, Łukasz Fabiański looks to be well on his way back to his best form while in front of him, the back four are strong and with players such as Ryan Fredericks, Fabián Balbuena, Issa Diop and Ben Johnson, you have good options.
"In midfield, Declan Rice and Tomáš Souček have been really outstanding. Mark Noble played well when he came into the team for the FA Cup tie against Manchester United.
"Up front, Michail Antonio is the key lone striker but, to me, it made sense not to just bring in someone for the sake of it during the January transfer window. Better to wait until the summer when the options will be a lot better.
"In the meantime, for what remains of this season, it's just a question of finding that balance with the attacking players we have.
"Pablo Fornals and Jarrod Bowen have been influential, Saïd Benrahma has improved with games and gives the team that extra flair that perhaps we didn't have, while Manuel Lanzini and Andriy Yarmolenko have come in and played their part."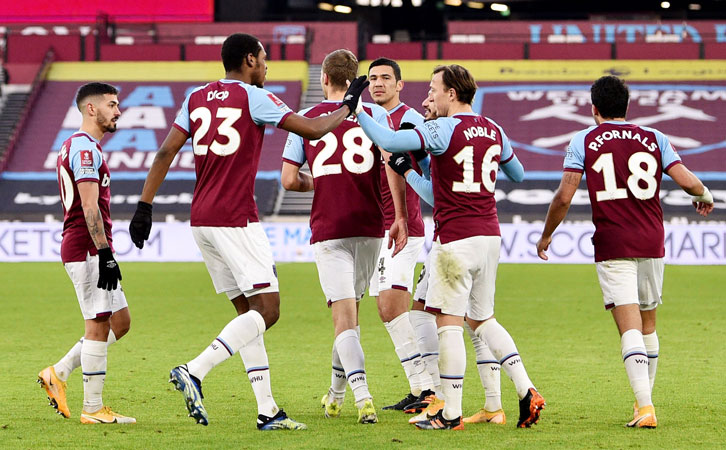 Overall, Sir Trevor has been hugely impressed with the players signed by David Moyes since his turn to the club 14 months ago.
The 1980 FA Cup final matchwinner said Bowen, Souček, Coufal, Dawson, Benrahma, Jesse Lingard and Darren Randolph have all contributed positively since their arrivals.
"One big area of progress, for me, has been the quality of our recent signings," he observed. "It's not easy these days to find real value for money but we managed it with the Czech Republic pair.
"In addition to those two plus Craig Dawson, who came in on loan from Watford and has been really good, we now have Jesse Lingard on loan and he certainly made an outstanding start when he scored two on his debut at Aston Villa."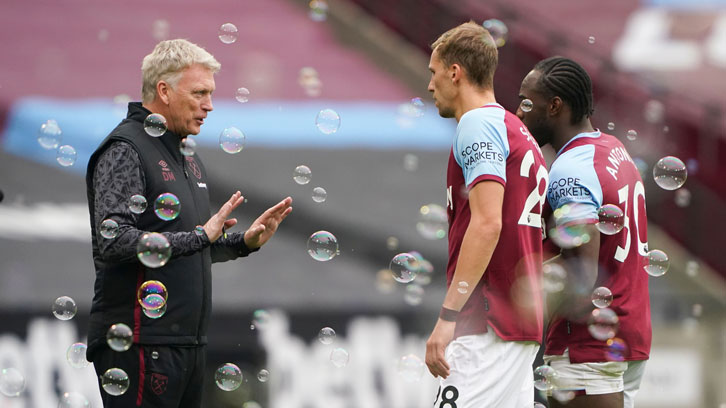 With 14 games to play, West Ham sit fifth, above champions Liverpool, Everton, Tottenham Hotspur and Arsenal, and Sir Trevor is hoping that by continuing to follow the same methods that he and his team have followed over the past year or so, Moyes' Hammers can finish the season strongly.
"To sum up, my opinion is that, wherever you look, David and his staff have made as good a fist of the season so far as is possible," he enthused.
"We are in the same pot as Leicester, Chelsea, Everton, Aston Villa and others such as Spurs and Arsenal, which is not probably where any of us fans would have predicted, even though we wanted to aim for that middle of the table spot rather than looking over our shoulders as we've been doing for the last couple of years.
"The quality of football, particularly away from home, has been excellent and there can't be a West Ham fan around who would disagree that this has been an excellent season so far.
"I am sure all the supporters would want to say to David and his coaching staff 'well done' and now it promises to be an interesting few months to see where we are at the start of next season.
"I would say 'well done, keep it going, see where we finish and then the challenge will be how to replicate what you've done so far in terms of the players you've brought in plus the impact they've made' – and that won't be easy.
"It's been a really encouraging period and I've watched the team play some excellent football. Let's enjoy what remains of the season wherever we end up and then continue to support David in trying to identify the right players as he has done in the last year."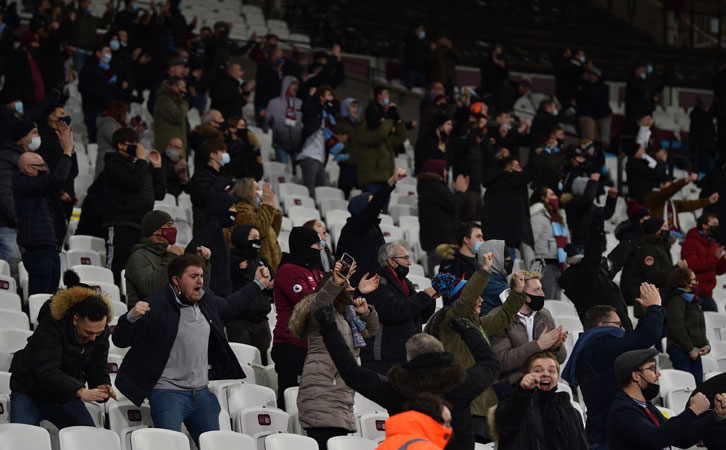 More generally, Sir Trevor was keen to make one final point about the positive impact football has had on all supporters over the past few months, much of which have been spent in some sort of lockdown.
"Football has been a great release for so many people in these difficult times," he observed. "I am sure that, however, the West Ham fans communicate with each other, be it on the phone, online or other means, it has been a pleasant discussion.
"It's helped to lift everyone even though the fans are disappointed they haven't been in the stadium, watching the team.
"More than anything, though, what the team has done this season has whetted everyone's appetite for the time that they can return."