David Moyes believes there is still room for improvement from his West Ham United team as they prepare to embark on a tough run of fixtures.
The Hammers have been in scintillating form since the turn of the year, taking 19 points from a possible 24 to propel them up to fifth place in the Premier League table.
Tottenham Hotspur are the visitors to London Stadium on Sunday, with games against three of the division's top four to follow in the next six assignments.
Moyes is hopeful that if his team is able to find that extra ten percent to their level, they can come out of that period still challenging at the top end of the table.
We're about to face a challenging run…
I'm taking it one game at time, especially with the list of fixtures you've just reeled off to me. I do think that if, when we get down to single digit games to go [and we're still in this position], you can start looking at what can happen.
I think while we've got the level of opposition we've got coming up then it's going to take a big job from all the players to get the results.
I see from the players every day that I think we can get better in so many different aspects. We're trying to get better defensively, we're trying to get better in our attacking play, in possession of the ball and I think we've got room for that. 
I think we've got room to get better in all of those areas, with many more too. I'm looking at our shots on goal, can we get more on target? And all those things that we can get a little bit better will keep driving us forward.
Always in football you need some good fortune as well and hopefully we can get a sprinkling of that in the second half of the season.
The away game at Tottenham will always be a big memory for me…

That fixture will always be a memory in my mind. As a football player, or a football manager, to come from 3-0 down – I'm sure there's plenty of people who can tell you they've done that at some point in their career – but to come from 3-0 down with ten minutes to go against Tottenham Hotspur takes some doing. 
I think that for me is a memory that I can't recall from before in my career. It was a great achievement for the players and sometimes you need a result like that to get you going, set momentum going and give you a lot of belief. I'm sure we took a lot of belief from coming back in that game.
Tottenham's form may be inconsistent but they are one of the country's top teams…
I don't think for a minute I've ever doubted the attacking threat Tottenham have got or the qualities Tottenham have got. They're a top team and one of the best teams in the country, so we know we're going to have a really hard game.
We're going well ourselves at the moment, but the opposition we're playing is tough and Tottenham are one of the toughest.
It would be really significant if we can beat them because it would keep us pushing on in the position we're in.
Let's not kid ourselves on, we're only new to this and we're the new kids on the block. We're trying to challenge, we're trying to hang in there, and if we can stay on the coattails of the clubs above us who knows where we can go?
What I will say is that the players have done a brilliant job and we're challenging in every game. We might not win every game, but we're having a go and trying to make our mark. Thankfully in most of the games we've always had a chance.
Challenging near the top brings its own pressures…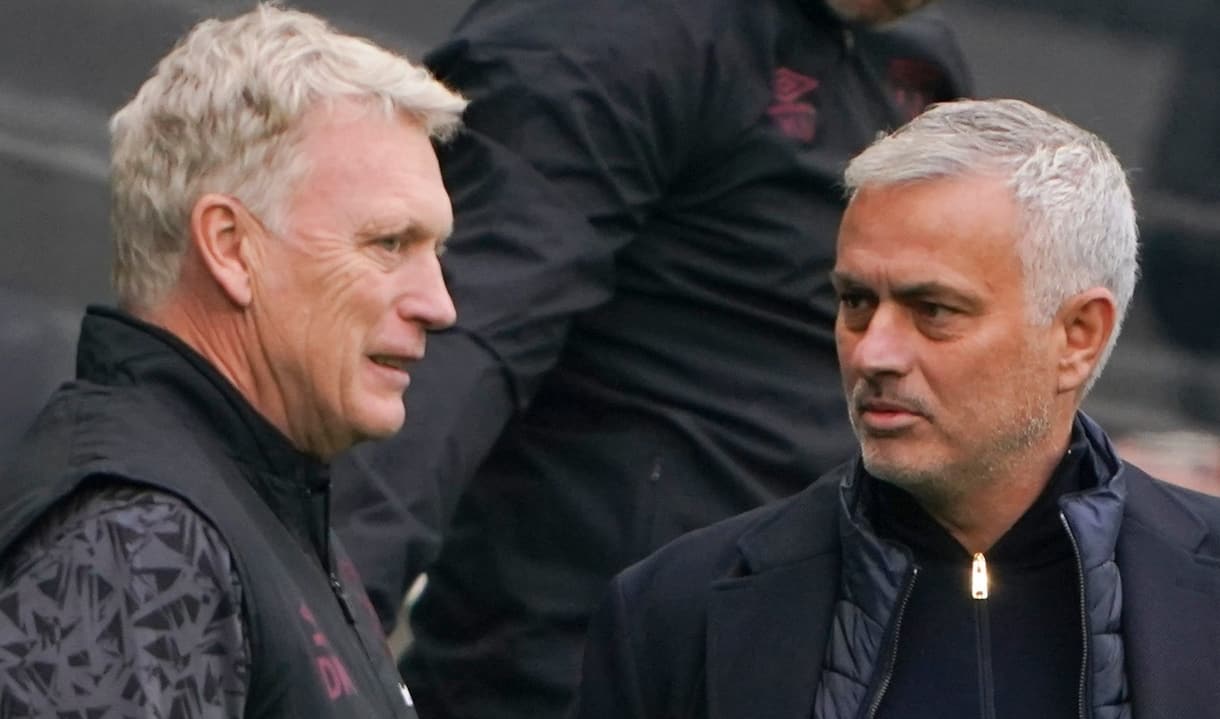 We've not been in this situation at West Ham for a long time – certainly in the couple of times I've been here we've not been. It is good, but it comes with its added pressure as well, because it comes with people asking: 'Can you make the Champions League? Do you think you can make the Europa League? Where do you think you're going to finish?'
But it sounds a lot better talking that way and having people ask you those questions than it does when you're at the bottom. 
Being at the bottom gives you a lot of sleepless nights and worrying about how you're going to pick up points.
We've got a different worry because we want to pick up points to stay near the top, and I hope we can do that.
I really wish we could have fans in for this game…
It's something that for a West Ham supporter, especially being in the position we're in and with the way we're playing, it would be a great game to be at.
We'd have all the support, bar 3,000 Spurs fans, so it would have been great to have them at London Stadium. We'll be thinking about them and trying everything we can to get a good, positive result.