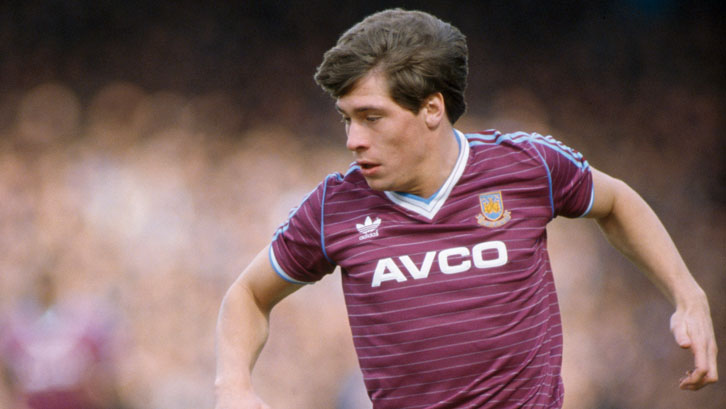 Hammers legend Tony Cottee says West Ham United might be out of the Emirates FA Cup, but there is still a lot to play for in the Premier League this season…
It's been a bit of a mixed bag really over the last four games, with a defeat by Liverpool last time out at London Stadium, a superb win at Aston Villa, then a draw at Fulham and a narrow FA Cup exit at Manchester United.
During the course of any season, you'll have blips, and it's important to remember that before Liverpool's visit we'd won six in a row and been on a fantastic run.
It was a disappointing result against Liverpool, but the lads then picked themselves up with a fantastic performance at Aston Villa.
We didn't play particularly well at Fulham but at least we got a point and that's not always been the case with West Ham teams in similar games in the past, who would have conceded a scrappy last-minute goal and lost. For me, in the end it's a point gained rather than two lost.
I didn't see the FA Cup game in midweek, but everyone is disappointed that we're out of the FA Cup because, for me, if we had got through we'd have had as good a chance as anyone to get to the semi-finals.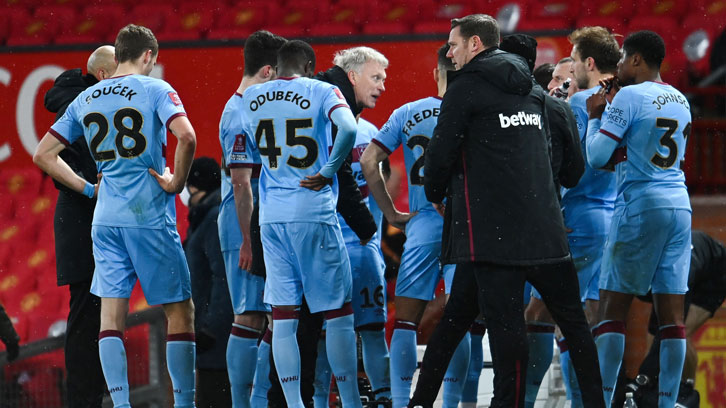 It's never nice to get knocked out of the FA Cup and it's one of them where we have to dust ourselves down and go again because we still have a lot to play for.
The important part is to not to be too despondent and to go into game tonight in the right frame of mind, because we have 15 Premier League games to look forward to.
It's very rare that we are in this position so deep into a season – the last time but one was 1986 and look where we went on and finished then!
I'm not saying we can finish third, but all we can do is continue to get results and points on the board and see where we end up come May.
We've got a struggling Sheffield United at home, then a fantastic game to look forward to here against a Tottenham team who haven't hit the heights people have expected this year.
All you can hope for is two home games and we have them, so let's forget now the cup and concentrate on the league as we're in a wonderful position.
FORWARD THINKING
Michail Antonio's absence and our subsequent failure to score at Manchester United in midweek was followed by a lot of comments about the Club not signing another centre-forward in January.
It's very easy for people to criticise and say 'we should have bought a forward' but the January window is always a difficult one to buy in as the options are limited and prices are always inflated.
David Moyes has signed and will continue to sign players who fit the pattern and ethos of what he wants and he has already said that player wasn't available, for whatever reason, last month.
Why spend £10 million or  £20 million on a player who doesn't fit and then, when they aren't playing and their price drops, you can't move them on?
The last thing you want to do is waste money in this current climate, when your revenue streams have dried up.
We have young Mipo Odubeko who was given his chance at Manchester United in midweek and I know there are high hopes for him.
I only made my debut at the age of 17 because Paul Goddard got injured and sometimes you need a bit of luck and then, when you're opportunity comes, you have to take it.
There are lots of 'ifs' and 'buts' but I understand the position taken and once we get to the summer we can reassess and bolster the squad, hopefully for a Europa League campaign.
When you play one up front, I think you need three strikers – Michail plus two others – and I'm sure David will look at that position in the summer.
We've been criticised for overspending in the past and now we're being criticised for not spending, so I'm not sure you can ever win!
MIPO DESERVES CONGRATULATIONS AND ADVICE
I have read a few bits on social media about Mipo Odubeko being substituted after being sent on as a substitute himself at Old Trafford.
For me, you've got be rational with what you say to the young boy because, firstly, he deserves congratulations for being in the squad and earning the chance to come on at Old Trafford in an FA Cup fifth round tie.
And, while I'm not a fan of substitutes being substituted, there were exceptional circumstances as the game had gone into extra-time.
People have got to understand that we could make another change and we had ten minutes left David Moyes had to do what he thought would give his team the opportunity to get back in it, and at that time he felt bringing Manuel Lanzini on was that decision.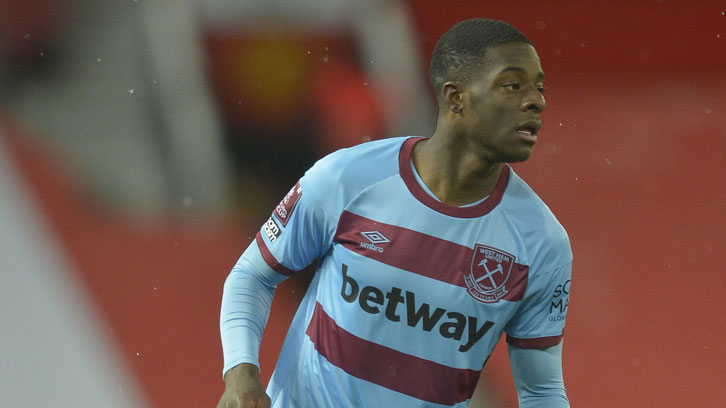 I'm sure David would have spoken to Mipo after the game and explained the reasoning behind it.
Also, as a player, you have to assess your own performance and as yourself if you worked hard enough and did enough for the team?
All in all, rather than let it have a lasting negative effect, you put it down to experience and move on because I suspect further opportunities will come for Mipo and we're going to need him during the run-in. 
*Tony Cottee and Frank McAvennie are hosting a Zoom Q&A on Friday 26 February from 8pm. To order your ticket now for £15, click here. A donation from all ticket sales will be made to the Bobby Moore Fund for Cancer Research UK.