Interviews
David Moyes: I want West Ham to perform consistently at this level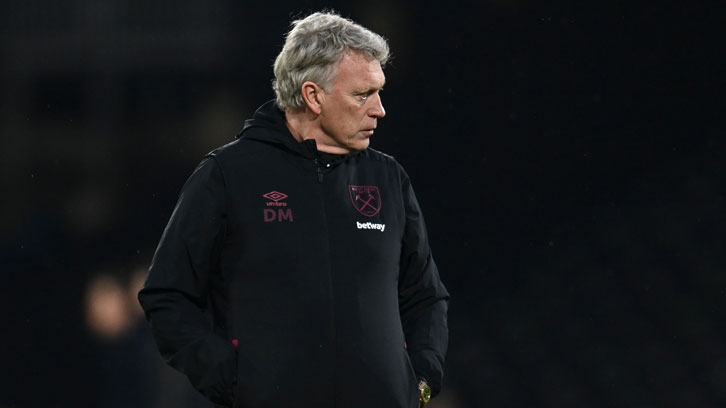 David Moyes wants West Ham United challenging for a place in the Premier League's top six to become a regular occurrence in the future.
The Scot has led the Hammers to their best 23-game top-flight start in 35 years and a win over bottom club Sheffield United at London Stadium on Monday evening would take his squad into the top four.
Having finished in the top six on five separate occasions with Everton, Moyes knows how to build sustainable success, and now he wants to do so with the Irons.
Speaking in his pre-match press conference, the former Manchester United boss also revealed his predecessor Sir Alex Ferguson had been in touch to offer support to both his fellow countryman and Jesse Lingard, who has signed on loan from the Red Devils until the end of the season.
Here is what the gaffer had to say…
David, how do you feel when people sound surprised when they talk about how well West Ham are doing this season, given what you have achieved in the game over the years?
"West Ham as a football club and the players are doing remarkable. I have to say they've been brilliant in everything they've done.
"We didn't start the season too well, but if you took out the first game of the season and maybe even the second game of the season in some ways, we're doing really well. The players are competitive in every game, we're trying to win and we might not win them all, but we're giving ourselves every chance to do so.
"I'm a bit surprised when it comes to myself because most of my career, I've tended to be managing around the top of the league, not round the bottom of the league, so it's only been a little bit in recent jobs where I've been asked to do that. I hope the future is that I'll be managing West Ham around the top of the league."
Does external expectation help you manage the team if people expect less, and likewise make it harder if people start to expect more?
"In a strange way, when you move up people expect more and all I keep hearing is Champions League or European football, but I think it's part of a manager's job when they come to a football club to raise expectations.
"While raising them, I'm also trying to keep a lid on them so people don't get too carried away.
"Look, I'd love to come out and say 'We're right in the mix of this' and I think we're in a great position but, as I've said, when we get to single digits of games remaining and we're still in the same position, then I'll think we're right in the mix, but I think we've got another five or six games to get to that point.
"I think we'll know a lot better then and, truth be known, we're in a more difficult period of fixtures over the next month, albeit we won't have the same Saturday/Tuesday situation we have at the minute.
"So, the players have been brilliant, they really have been."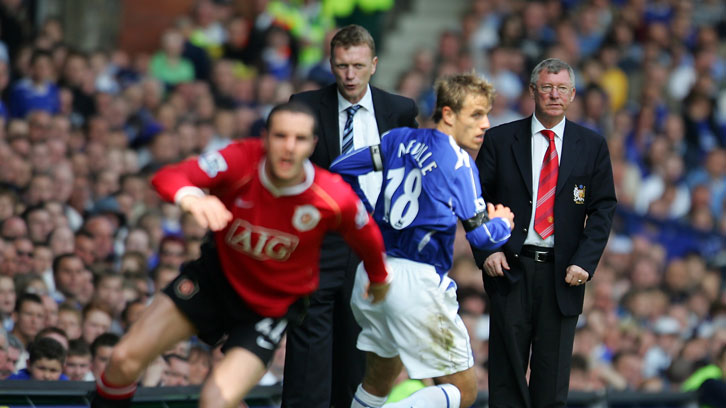 When Sir Alex Ferguson allowed players to leave Manchester United, he encouraged them to maintain their standards at their new clubs. Have you found that to be the case with Jesse Lingard?
"I can refer back to my time at Everton and I brought Phil Neville and Tim Hoard in and Phil was great for his mentality and what he brought, and it really gave us another edge.
"Him as a player as well gave us something else and I'm hoping Jesse does the same. He's only here in the short term but I've already spoken to Sir Alex, who asked me to pass on his best to Jesse and mentioned him because he had him as a young boy at Old Trafford, then I when I was there I had him as he was breaking in at the start of it.
"It just shows you how the interest Sir Alex has in all the young players he had at all these clubs, he shows great interest in them and was thrilled Jesse has got off to a good start."
How much does it help that you, and players like Jesse, have been in this position before?
"I have been in this situation before and I've tried to explain, and sometimes people don't want to hear, that you can have a good season and then you can have a bad season and that happened at the start [at Everton].
"What you want is a level of stability in your team and I think that we've taken more points this season compared to after the same number of games last season (39 compared to 23 from 23 games) than any other Premier League club.
"In some ways, it's probably too big a spike, so somewhere along the line we have to get consistency and a level. I hope it's the level we're at the moment, and I hope we keep it.
"The players know what I want and what I expect, but that's for the dressing room and nobody else!"