David Moyes says West Ham United will take the lessons learned from last weekend's goalless draw at Fulham into Monday's home fixture with another team inside the Premier League relegation zone, Sheffield United.
The Hammers were held by a Fulham side desperate for points at Craven Cottage, where Scott Parker's side created more chances, and Moyes is mindful that Chris Wilder's team will arrive at London Stadium with a similarly pressing need to secure a victory.
The manager also challenged players who will step in for their injured squadmates to step up if they feature against the Blades, and discussed the valuable contribution of his coaching team ahead of the live BT Sport televised fixture.

With regard to our position in the table, I've been using the phrase 'can we hang on in there' for a few weeks now, and I think I've still got that.
If we can be in this position going into single-figures of games remaining, then I think you start to look a bit closer and start taking it game by game.
You take it game by game anyway, but I think you've also got a vision to see where you can be.
We're in a period of a tough run of games again which we had at the start of the season which actually turned out to be fruitful for us and we got some really good results and points, so if we can come out of this period with a similar points total then I think we'll be in a really good position.
I don't see any reason why we shouldn't but we're going to have to work hard as the games are difficult and people are getting even more aware of West Ham than they were at the start of the season.
We've been very good and we've picked up very few injuries during the season.
We lost Arthur Masuaku, who has undergone knee surgery, and we had Michail Antonio out for a month or two, but I think everyone who has come into the team has done really well for us.
Everyone who has come in and has been very positive in the main, so I'm looking for more of the same.
It gives people the chance to step up and the people who are coming in will be coming into a good side and a team that has been playing really well this season.
With Angelo Ogbonna injured, for example, Issa Diop has an opportunity to step up.
We want Issa to be fit and well. He missed out a little bit when he picked up a bit of COVID at the same time as myself in October and other people came into the team so it made it hard for him.
But he's someone we really like and we value and we're hoping he can step up.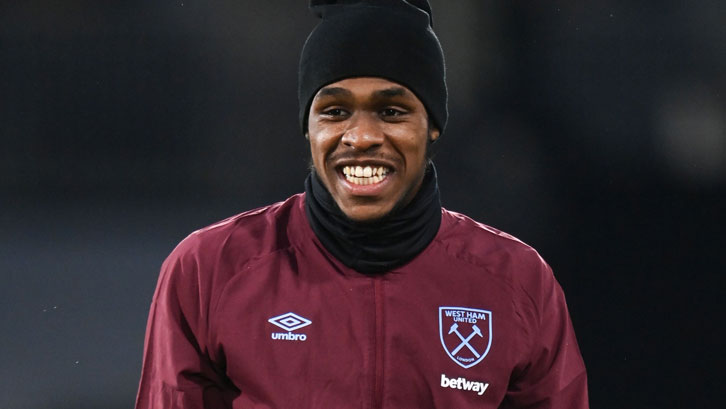 I think Jesse Lingard has settled in very well, especially scoring two goals in his first game at Aston Villa.
We didn't have a great team performance against Fulham, which he was involved in as well, but he'll have had a little bit of rest and a chance to recover, as he's not had a lot of minutes as far as games go.
So, he's had a little room to get a week's recovery between games so we'll have Jesse back in and around the squad, which will give us a boost.
My relationship with my coaching staff during the game is really important nowadays because there are so many decisions to be made.
My assistant Alan Irvine is in the stand giving me feedback from a bit higher up as, when you're at touchline level, it is sometimes difficult to get distances and on the length of the pitch and a lot of things like like.
I've got other people around me feeding back, so we're continually trying to work as a team to get the best outcomes and have the best solutions.
It might not look like it, but I try to keep myself at an emotionally decent level and not get too wound up with anything so I can take things quite calmly.
Thankfully, I've got good people around me who make things a lot easier.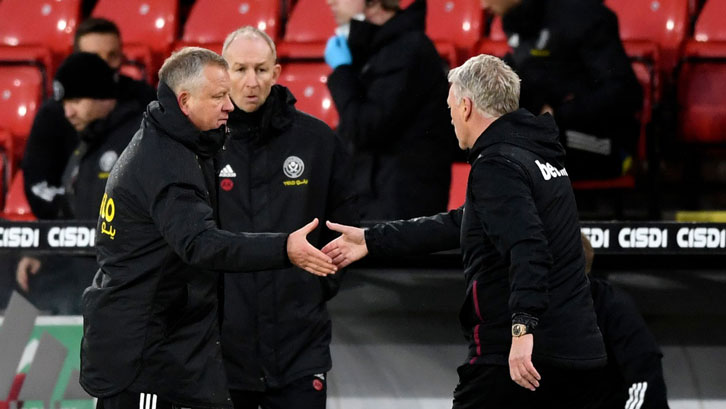 I don't think Sheffield United have been an easy team for anyone to play against, certainly for the couple of years they've been in the Premier League.
Also, I'd say there aren't any easy games in the Premier League. Every game is a tough game and we see Sheffield United as a tough game.
They've got their own reasons for wanting to pick up points, but we've got our own reasons as well and we want to keep pushing on.
We played another team in a similar position in our last Premier League game in Fulham. 
I didn't think we played particularly well against Fulham and I think that had a lot to do with Fulham and it may be the same with Sheffield United as they're fighting for points.
I was in that situation last season where every game you're desperate for the points to continue to give you hope.
I think we didn't play well on the night and there were a few factors involved in that but overall we'll go into the game in good form.
We only need to look back at recent game at Aston Villa where I thought we played well and, in truth, our form since the start of 2021 has been excellent, so if we can stay on that level I'll be happy.
I believe Sheffield United will have taken confidence from their recent win at Old Trafford and they also played very well at Manchester City, where they were unlucky to lose by a goal.
They're a side who don't concede too many goals and are always in and around the game.
They have got a run in the FA Cup going as well so they were always a difficult challenge, but at this point in time they're an even more difficult challenge because they know every game they lose now will make it incredibly difficult for them, but every game they pick up will give them more hope.
So, we have done a professional job recently against similar teams and we have to make sure we do a professional job and pick up three points.