Interviews
Ryan Fredericks: Facing Fulham, respect for Scott Parker and West Ham's versatile squad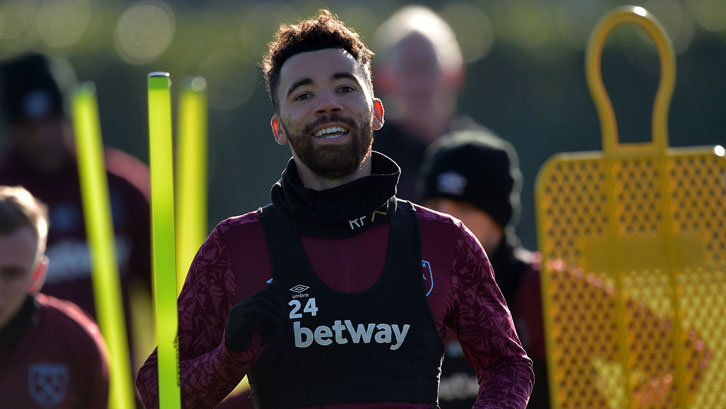 Ryan Fredericks always felt his former Fulham teammate and one-time West Ham United hero Scott Parker would go on to become a manager one day.
The pair shared a dressing room and pitch for two seasons between August 2015 and June 2017, when Parker hung up his boots at the end of a successful 20-year playing career that saw the midfielder win 18 England caps, a Footballer of the Year award and three Hammer of the Year trophies.
After coaching Tottenham Hotspur's U18s, Parker returned to Craven Cottage in July 2018 to join Slaviša Jokanović's coaching staff before succeeding Claudio Ranieri as manager two years ago this month.
Since then Parker has led Fulham to promotion to the Premier League and retained his focus during a challenging 2020/21 season. Fredericks, for one, has not been surprised by the way his old colleague has handled himself.
He's always been the same, Scott, as a player as he is as a manager now – well spoken, very professional and very good at what he does

Scott Parker
"I could definitely see Scott being a future manager when I was there, as he was already showing signs of it while he was still playing," the Hammers' No24 confirmed. "Maybe towards the end, he went onto the backroom staff even though he was more than capable of still playing.
"The type of player he was at West Ham and Fulham was immense and, even though he was at the backend of his career, he still showed what quality he had and how professional he was every day in training and whenever he was playing as well.
"I trained up a fair few times alongside Scott at Tottenham as a kid too. He probably won't remember me from there, but I remember going up and seeing all the first team lads and trying to do my best.
"He's always been the same, Scott, as a player as he is as a manager now – well spoken, very professional and very good at what he does.
"He's a really good guy. Maybe his humour doesn't come across as much as a manager, because he has to be more well spoken and proper, but he's really funny when you get to know him."
Hammersmith-born Fredericks, who went on to win promotion with the Cottagers in 2018 before joining West Ham that summer, enjoyed his own spell back in his native west London and, Saturday's game aside, hopes Fulham can avoid an immediate relegation back to the Championship.
"I've got no bad words to say about the club, anyone at the club or the club itself as I had good times there from start to finish," he confirmed.
"I left there on a really high not and look forward to going back there and seeing a few familiar faces.
"After spending a few years at Fulham and doing well for them, I always look out for them. I obviously don't want them to do well this weekend but, other than that, I want them to do well."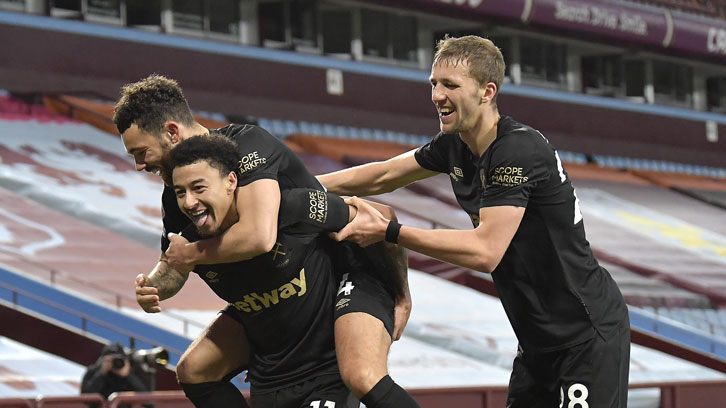 While he may harbour fond memories of Fulham, Fredericks' current concern is helping the Hammers build on their own encouraging 2020/21 campaign.
The 28-year-old returned to the team in midweek and did a fine job helping Vladimír Coufal deal with Aston Villa captain Jack Grealish during the Irons' 3-1 win in the Midlands – a game in which debutant Jesse Lingard capped an outstanding display with two goals.
Not only does he hope to retain his place for Saturday's teatime kick-off, but he hopes to score another three points and a sixth win in 12 away games this term.
"We've got a really good squad with a bit of everything – we've got lads who work hard, lads who want to play good football and get on the ball but also sacrifice themselves for the team like Saïd [Benrahma], Jesse [Lingard] and Michail [Antonio] who worked their socks off," he observed. "They're not luxury players any more. We've got players who do both sides and it really helps us.
"Manchester United must have some good players if they can send Jesse out on loan! We all know what he can do and that was him to a tee. He gets round the pitch and is good on the ball and his goals will be a massive help to us to achieve our goals until the end of the season.
"Every player wants to come in and do well and when the team wins, they expect to stay in the team so if I'm called on, I'll do my best!"